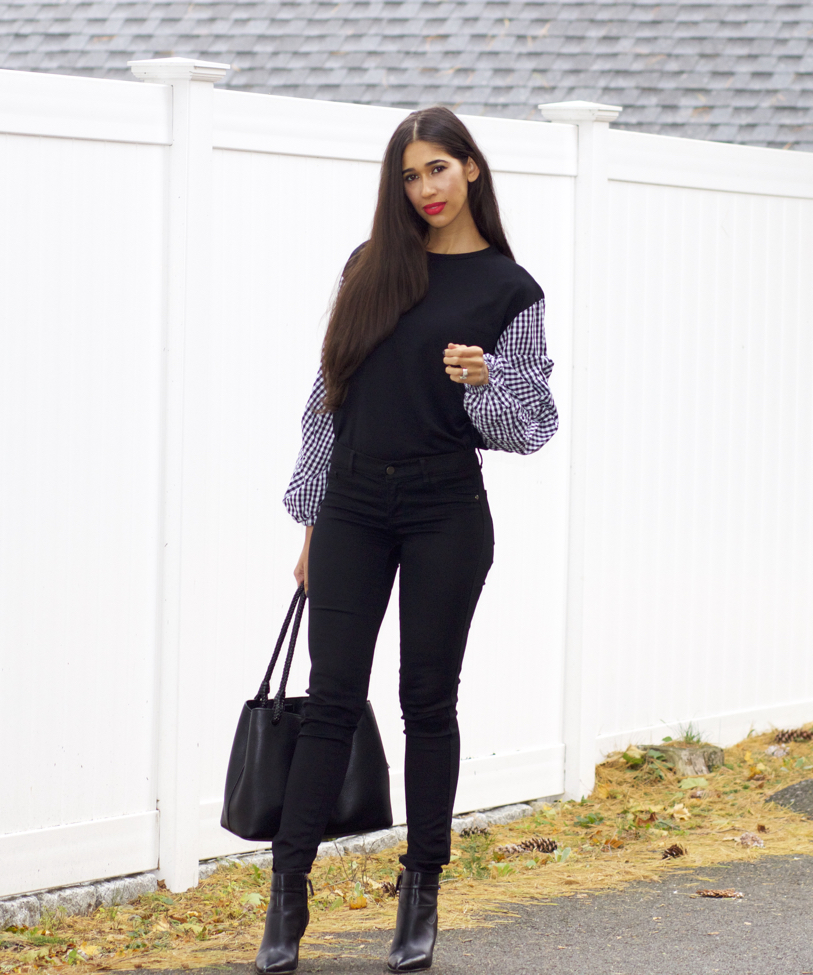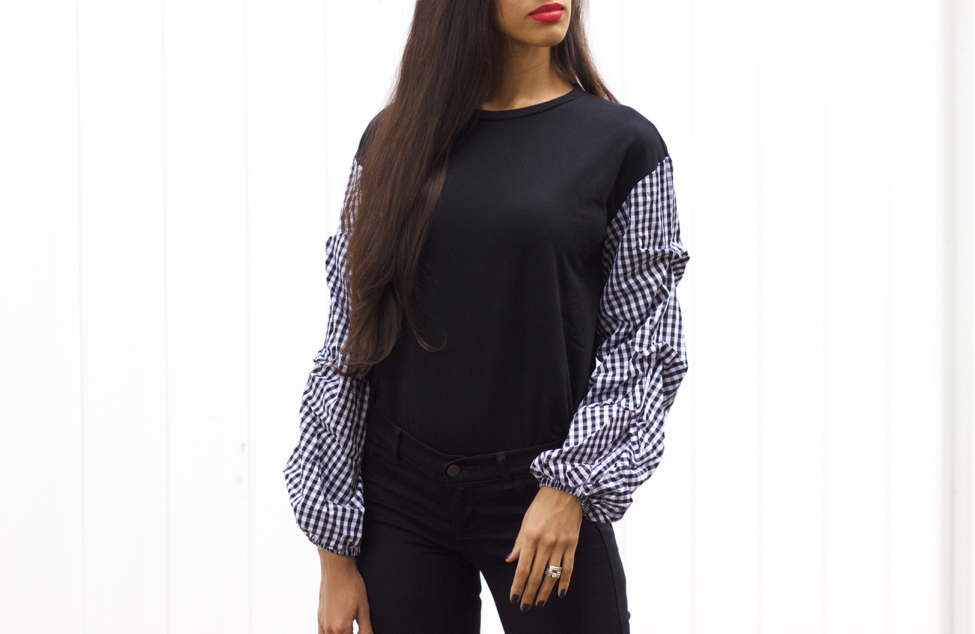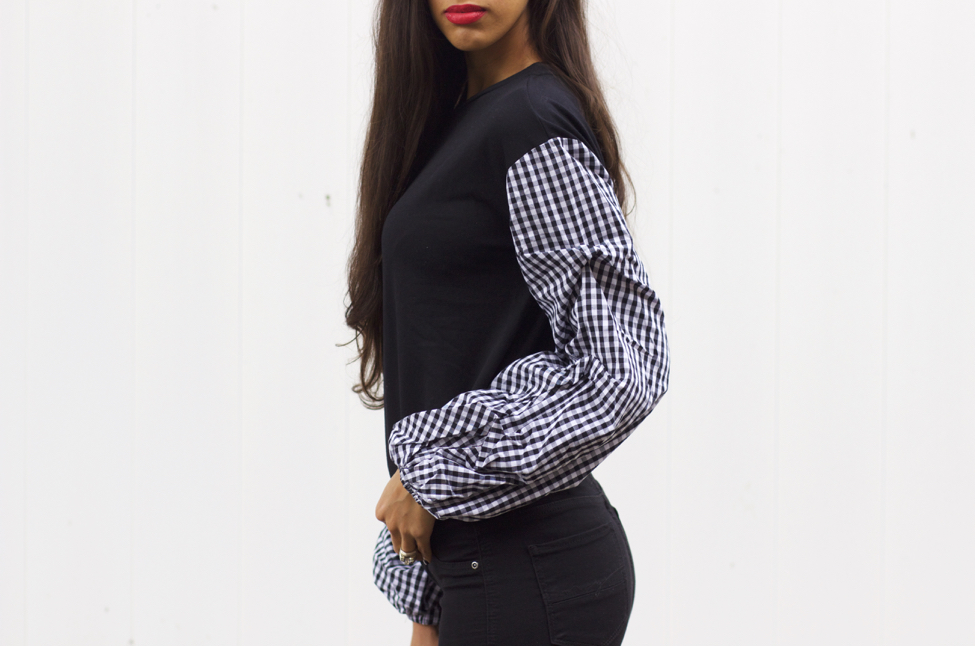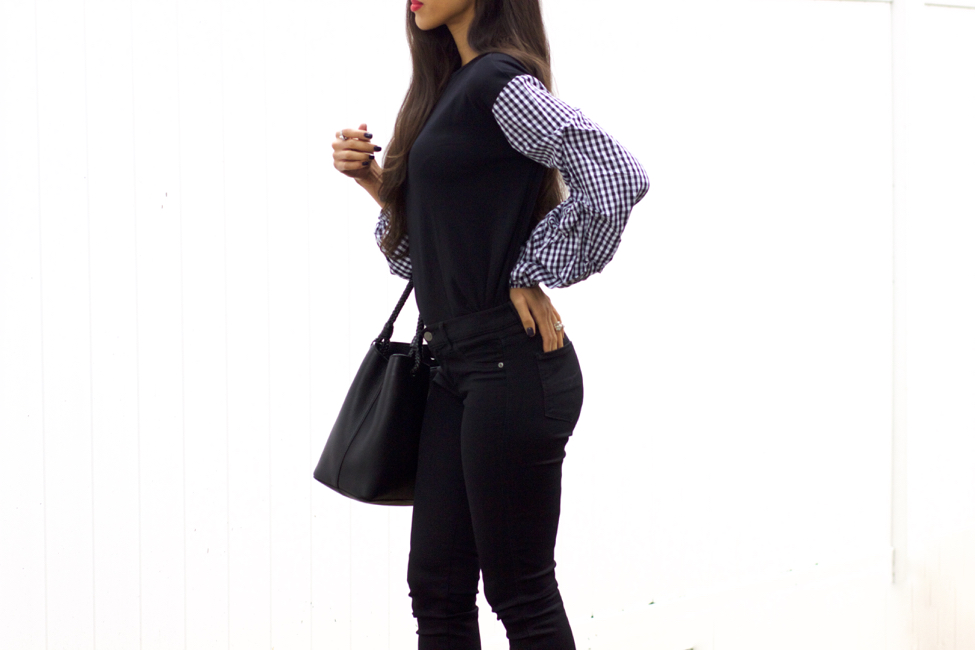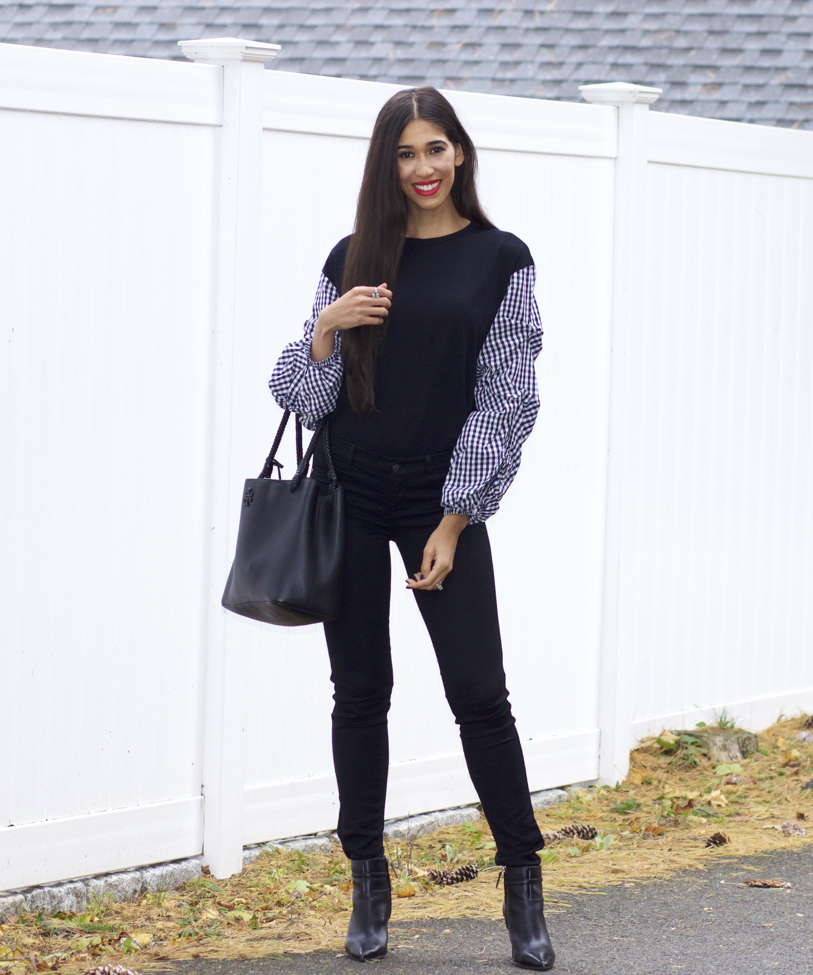 Sweatshirt: c/o | Jeans | Boots: Similar | Bag (on sale!)
---

---
Happy Friday my dear friends!
Today's look is brought to you by Charming Charlie, the first of a two part series; I'll be sharing the second look on Monday! I was so excited when the opportunity to collaborate with them was presented to me because I've been a fan of their jewelry and unique color coordinated interior design concept from the very beginning. If you've been a longtime reader of The Style Contour, from back when it was Jalisa's Fashion Files, you may remember that most of the statement jewelry I wore here on the blog and on my YouTube channel, when I was uploading videos, was from them! I used to always get asked on YouTube where my necklaces were from and they were almost always from Charming Charlie.
Aside from jewelry, the only other piece I've tried is a scarf. In fact, it's the leopard printed scarf I tend to wear a lot during the fall, last seen here. I was curious about their clothing, so I chose to style this super trendy gingham sleeve sweatshirt. Gingham was such a huge trend this past summer, so I love the fact that it was incorporated in a warmer piece that's more seasonally appropriate. The sweatshirt part in the center is quite soft and comfy and the sleeves feel like that of a dress shirt. I love the ruching details, which help to exaggerate the volume of sleeves. I ordered a size small and it fits true to size. If you want a more oversized fit, I'd suggest you size up.
Another thing I love about this sweatshirt is that it's quite slimming. Since it's all black in the center in the front and back, all of the attention is placed on the sleeves and since they're slightly oversized with ruching, they won't make your arms look big. This is such a great way to wear the trending pattern, if you haven't found a piece that worked for your body shape.
I hope you love the way I've styled the sweatshirt in today's post! Don't forget to come back on Monday to see the other piece I've styled and I hope you have the most amazing weekend ahead, my gorgeous friends!
XO,