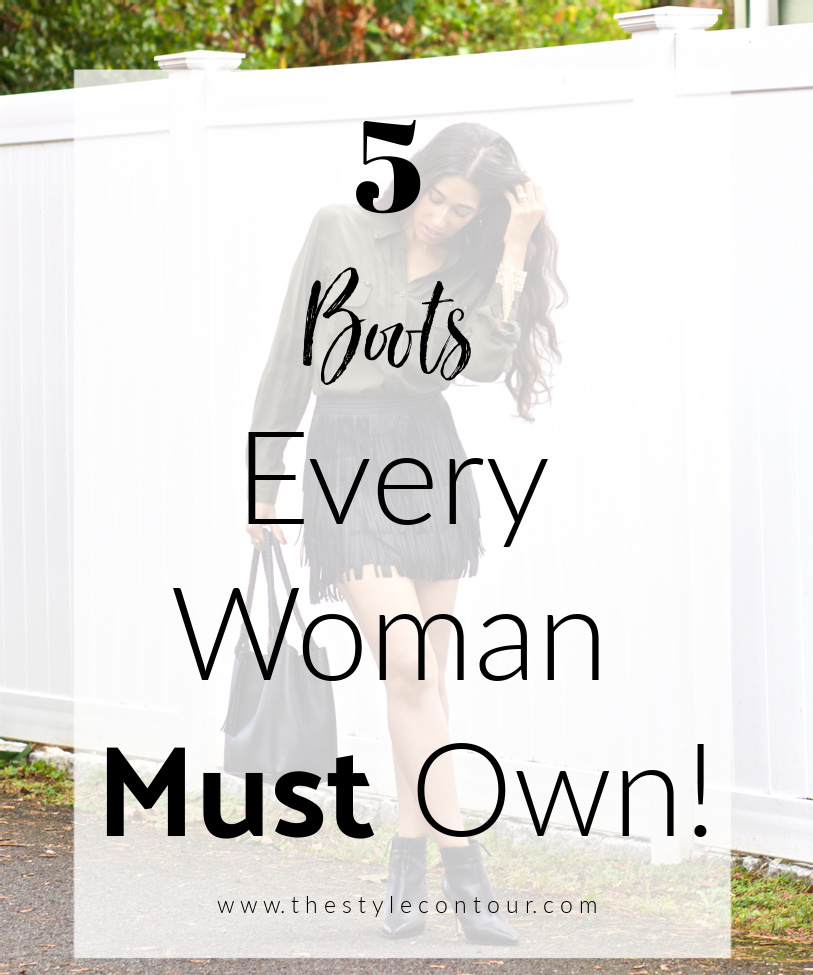 Happy Thursday lovelies!
We're continuing our discussion on fall fashion this week in discussing boots that every woman must own. As we begin to take advantage of the sales happening right now, many of us are taking inventory of our wardrobes, filling in the gaps with what we need and let's face it...want as well ;) If you've asked yourself, "what boots do I need?" hopefully this post will serve as a guide. Here are the 5 boot styles I believe are essential....
1. SMALL/NO HEEL ANKLE BOOT
Having at least one pair of ankle boots without a heel is an absolute must, especially if you are a commuter. They're not only practical in providing comfort for schleping around, they are equally versatile. You can dress them up or down, though whenever considering a flat shoe to dress up, I alway suggest either a pointed or almond toe. They're elongating and create a polished finish to an outfit. Be sure to have a neutral color, preferably a black pair before opting for other colors or patterns; you'll get more wear out of them.
---

---
2. HEELED ANKLE BOOT
Now that I've stated the importance of having an ankle boot without a heel, I also want to share my love and appreciation for a heeled version. I like them because they can be worn with any kind of pant/jean style, as opposed to the flat option, which can look odd and a bit shabby when worn with flares or wider hems. A heeled version will provide that lift and can be worn with hems tucked in or out. They're also a great option for wearing to more business casual events, too. They look so good paired with opaque tights for the cooler months. As with my suggestion with the flat ankle boot, be sure to have a black (I like leather) option above all else.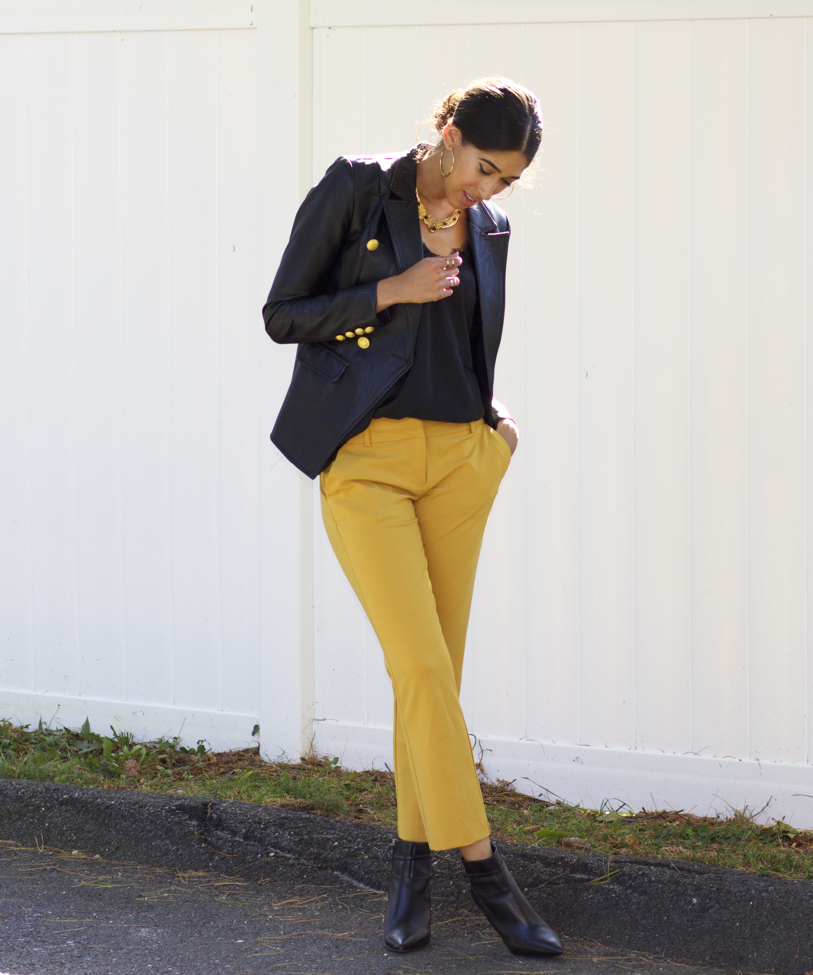 ---

---
3. OVER THE KNEE BOOT
This style is also functional as it is chic, since it can provide additional warmth during the colder months, as it covers a large portion of the leg. I know some petites may feel as though they can't wear OTK styles, but I'm here to say they most certainly can! It all comes down to how they're styled. If you're petite, I suggest monochrome and pointed toe styles. I also love this design because it can bridge the gap between a shorter dress. Wearing a mini dress can look a bit more conservative when styled with over the knee boots as opposed to a pair of pumps. The slither of skin that peeks through can look more tasteful. I would also suggest owning a black pair to get the most wear, but if you find that you have a lot of navy or grey clothing either of those two options would be just as great.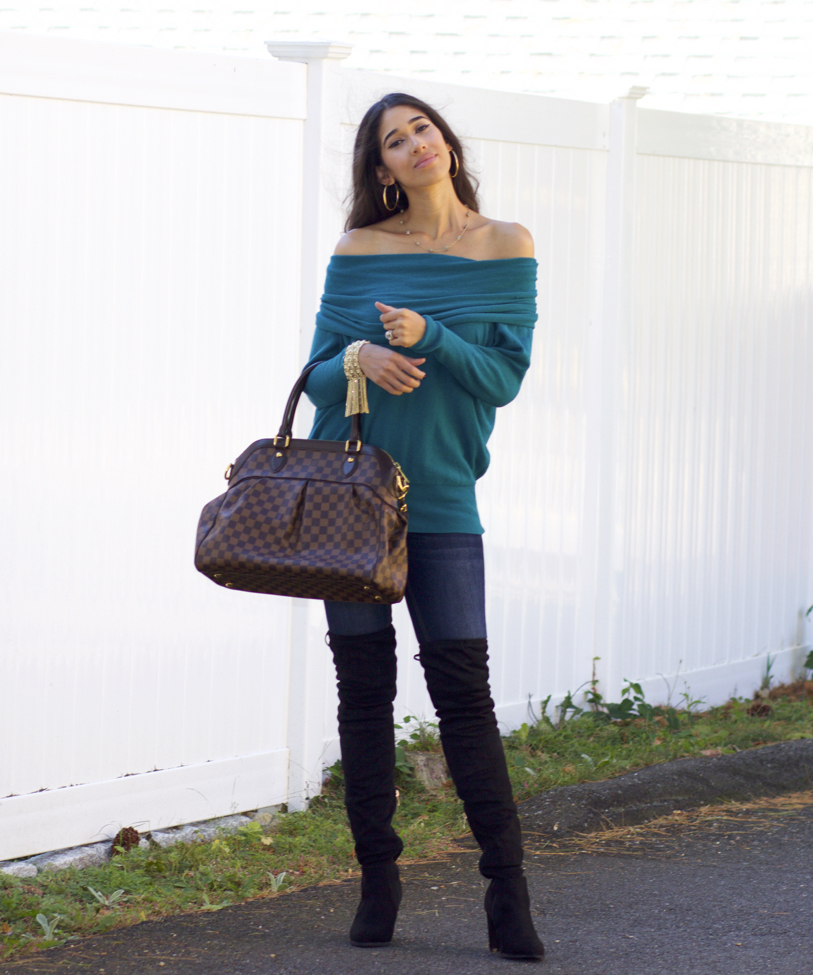 ---

---
4. RAIN BOOTS
This may or may not seem like an obvious one, but I will admit that I went quite a few years without owning a pair. I'd simply wear a pair of plain leather boots on a rainy day and believed that to be sufficient...until I've slipped flat on my rear and embarrassed myself in front of a crew of construction workers and commuters. Yeah, that was the last time, lol! Since then, I've owned a number of styles ranging from neon pink, glitter adorned, navy and matte black. I got the most wear out of the black pair, which happened to be of better quality, too. Yes, a Hunter pair indeed. When it comes to the overall design and style, it all depends on your lifestyle and working environment. I personally am ok with a classic Hunter, but if you prefer one that's more refined and sophisticated, there are waterproof chelsea styles that would make a good option. I will say that I wear my boots in the snow as well, which is why I prefer a higher shaft and would also suggest you consider that as well.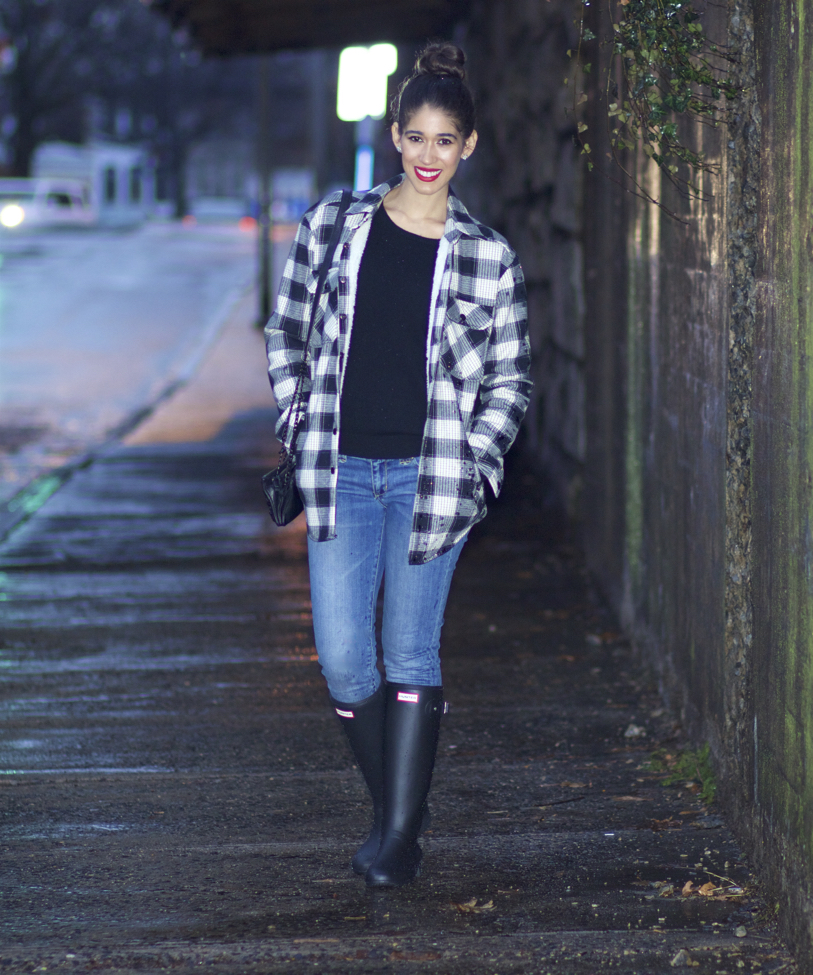 ---

---
5. STATEMENT BOOT
You all know I'm a sucker for a good statement shoe. There's no denying that! I do believe that every woman should own at least one fun pair to wear for a night out or just to spruce up an outfit. You don't need to go all out with the pattern, color and details all in one shoe either. The most versatile pattern I'd say is leopard, but I understand that not everyone loves it as much as I do, so find one that you do love. Or, you could forgo a pattern and opt for a fun color you love and would envision yourself wearing in multiple settings. Regardless of what details you prefer, a pair that offers a little something extra is an absolute must!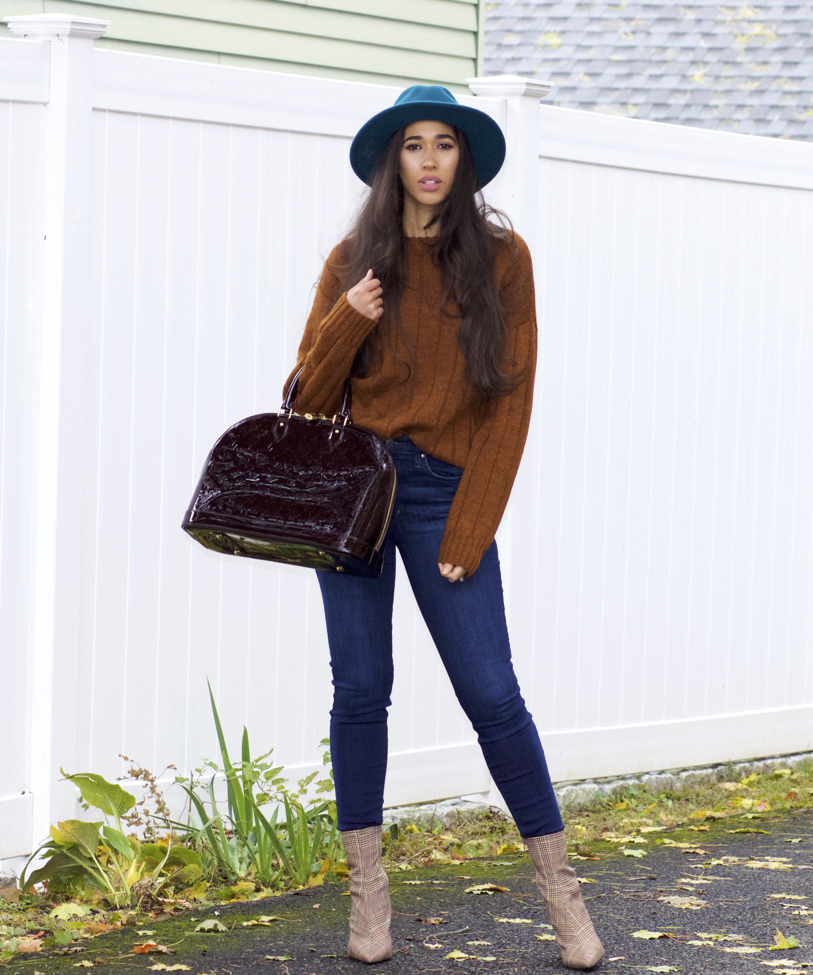 ---

---
I hope you all found this post helpful in determining which boots are necessary to have in your collection. I'm curious to know what you'd consider the ideal statement shoe! Let me know in the comments. Thanks for stopping by and I look forward to seeing you all in tomorrow's post!