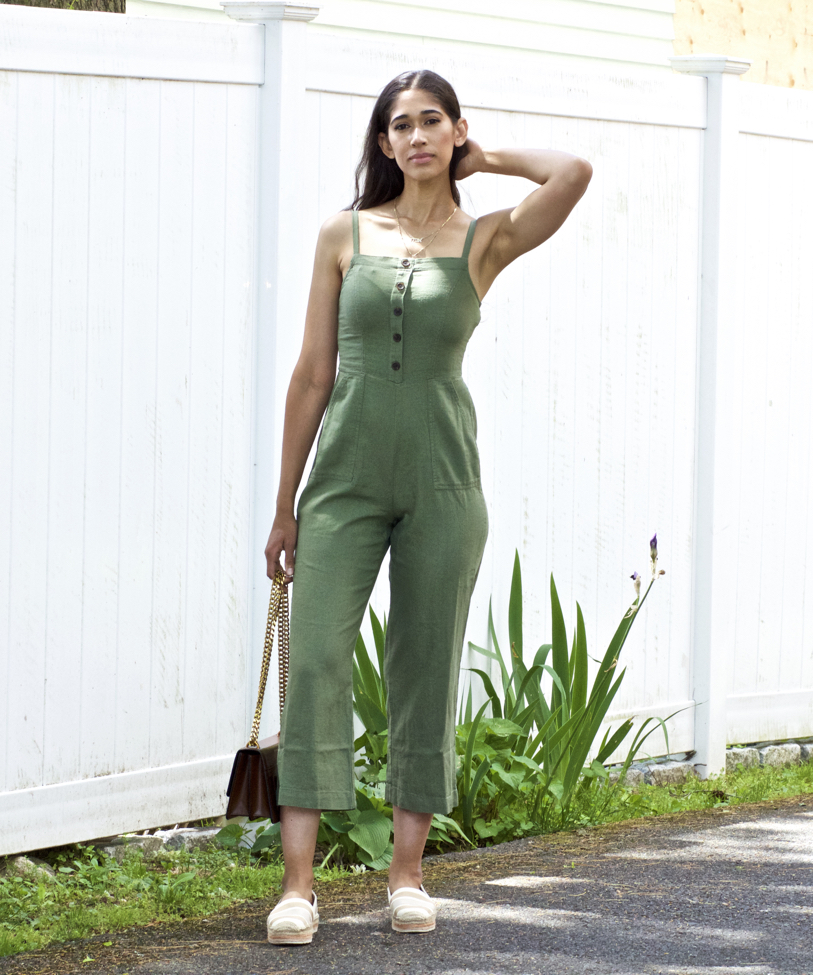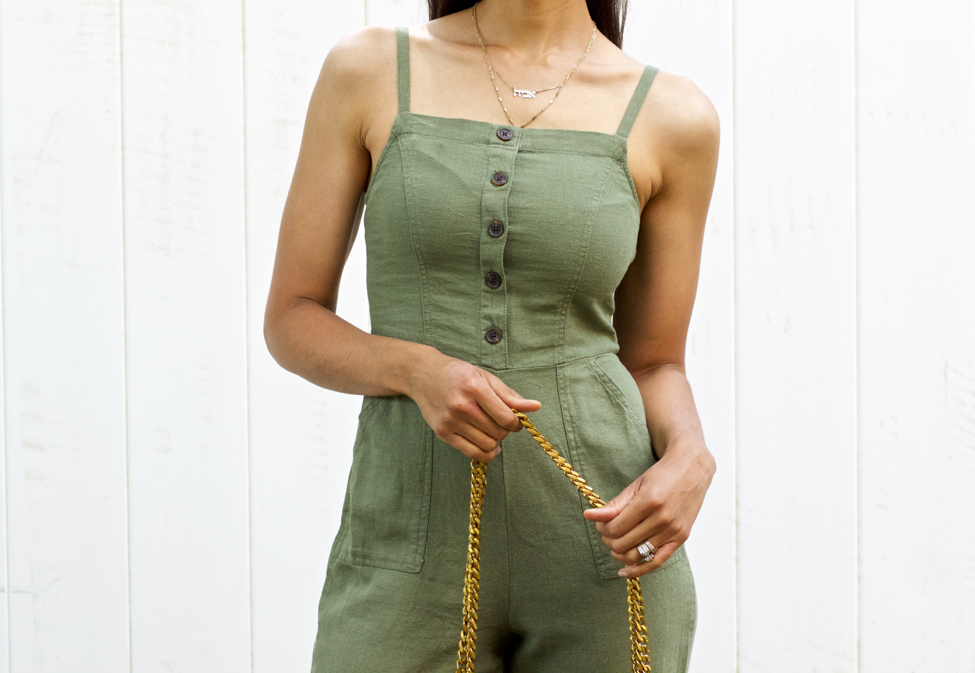 JUMPSUIT | ESPADRILLES: Similar | BAG: Similar
---

---
Happy Monday friends!
If you've been a reader for some time now, you'd know how much I love one and done pieces, especially after becoming a mother of TWO babies! Leading up to the summer months, I'm particularly scouring my favorite stores in search of a linen jumpsuit. Why? Because it's easy and comfortable, simple as that. Lol! Throughout the year, I enjoy layering and mixing textures and fabrics, but when it's very hot outside comfort comes first. Though, I do love that they're great for transitioning into early fall with some simple layering of a cardigan or t-shirt underneath. I own about 4 or 5 linen jumpsuits, most of which are from Gap. I love their quality and they always have great sales going on. The one I'm wearing today is from Old Navy, which if you're shopping online, it's all on one site.
I highly suggest if you don't already own a linen jumpsuit to consider adding one to your summer capsule. Trust me, you'll reach for it more than you'd think!