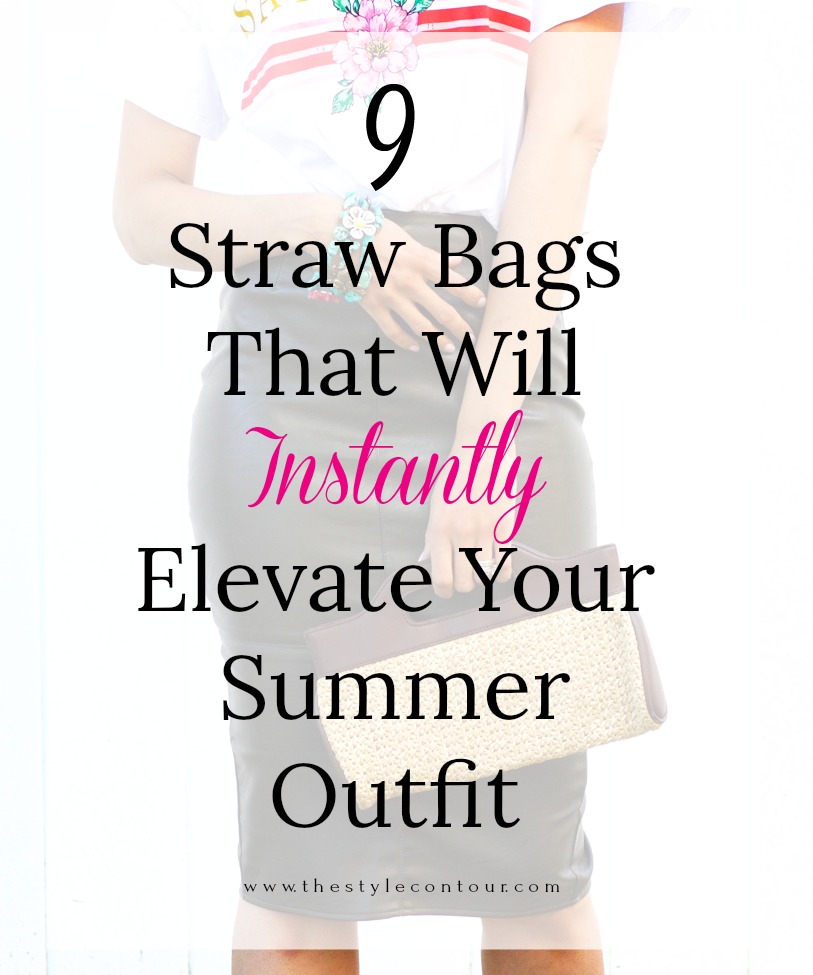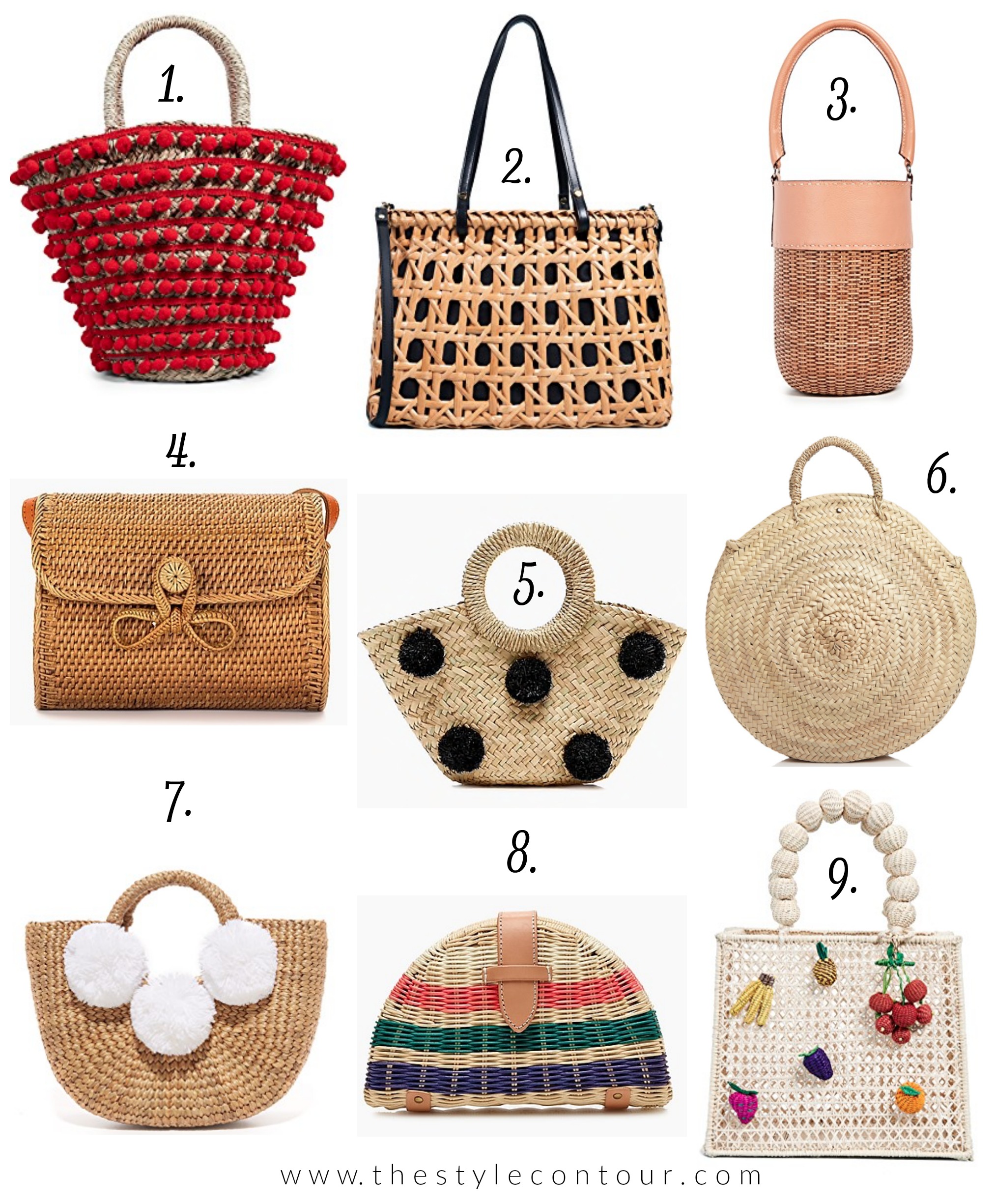 :: SHOP THE SET + SOME MORE FAVORITES::
---

---
Happy Monday my beautiful friends!
I've really been loving the trends that we've been seeing these past few seasons. I feel, for the most part, they're all pretty practical to wear for the everyday, one of which is the straw bag trend. It's not new to this season though, we first saw it take off last season with the cult favorite (literally) Ark Bag from Cult Gaia. I've said this time and time again that what I love about when a trend takes off, is that we begin seeing different variations of it surface. This essentially allows for everyone to embrace the idea of the trend in a way that reflects or merges well with one's personal style or at least inspires us to think a bit outside of the box with a unique piece that still feels very much like ourselves.
Another thing I appreciate when we see different versions is that different price ranges also become available, once again, allowing for anyone to embrace the trend without having to shell out hundreds or even thousands. Everyone should have access to what's hot on the runways and streets, that's my fashion philosophy.
Now, when it comes to this particular trend, do I think it's worth truly embracing or perhaps investing in? Yes and if the funds are there, yes. Why you may ask? Well, this particular idea will always be relevant because it exudes summer and is a great, lighter alternative to heavier fabrics, such as leather or suede for this time of year. In other words, they don't visually weigh the outfit down. Plus, they're perfect for transitioning from the beach during the day to dinner and you don't have to worry about water ruining the fabric or getting stretched when having fun on the boardwalk or whatever fun summer activity you'll be partaking in. But, as I've mentioned, you don't have to because there are so many great affordable versions out there.
I, personally, own only one straw bag at the moment that I've had since my days at Loft. That's roughly 10 years ago and it's still very much in style. Next up, I'm looking to add a tote that will look just as chic with my summer outfit, while practical enough to hold all my essentials and Aviah's sneakers that she keeps taking off tossing aside, haha. Not to mention the sippy cup and her toy cell phone she can't be without. Yup, she's in fact a blogger's daughter.
Lastly, I love the fact that you can go extremely simple with your outfit with say a basic white top and denim and the bag can be the statement while serving an essential purpose. It's easy and a great way to add a cute and trendy element to your outfits all summer long.
What are your thoughts on this trend? Do you own any pieces yourself?
I hope you had a great Father's Day weekend! We had dinner at one of Eddie's favorite steak houses. We hadn't dined there in years, so it was nice to head back with Aviah joining us this time around! Thanks so much for stopping by, my dear friends, and I look forward to seeing you in Wednesday's post!