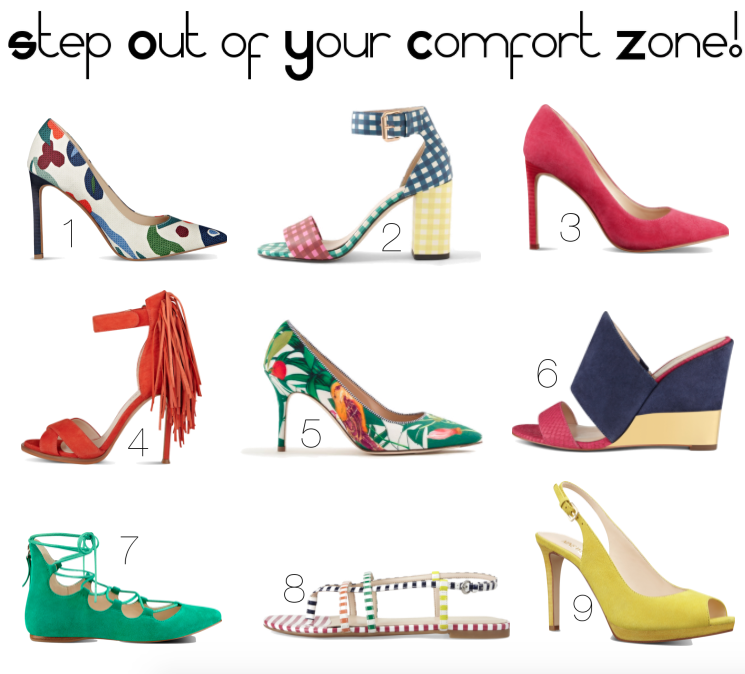 SHOP THE SET!
1 | 2 | 3 | 4 | 5 | 6 | 7 | 8 | 9
Happy Thursday, friends!
There's no easier way to instantly add some fun and personality to your outfit than with a pair of shoes! You can wear the most simple outfit there is and throw on a pair of printed or vibrant colored shoes and the whole vibe is immediately upgraded to something more special. It's no surprise to many of you that I love color and lots of it! While I do tend to wear colorful outfits most of the time, there are days when I just want to throw on something basic, like a white tee and shorts and head out the door to do something fun, without having to pay mind to coordinating colors.
What has been my go-to in preventing my outfits from looking simple and boring are fun shoes! They add interest and color to my outfit and it looks like I put more effort into getting ready. If you're not a fan of color or prints, I encourage you to step out of your comfort zone (pun intended ;). By doing so, you're providing yourself with no fuss options that will instantly elevate not only your more simple looks, but mood, too! I mean, who doesn't feel happy wearing a pair of orange fringed sandals?!
Let me know, which style(s) is your favorite from the selection I've shared here and how would you wear it!
Thanks so much for stopping by, my dear friends, and I hope you're having a wonderful day so far!
XO,