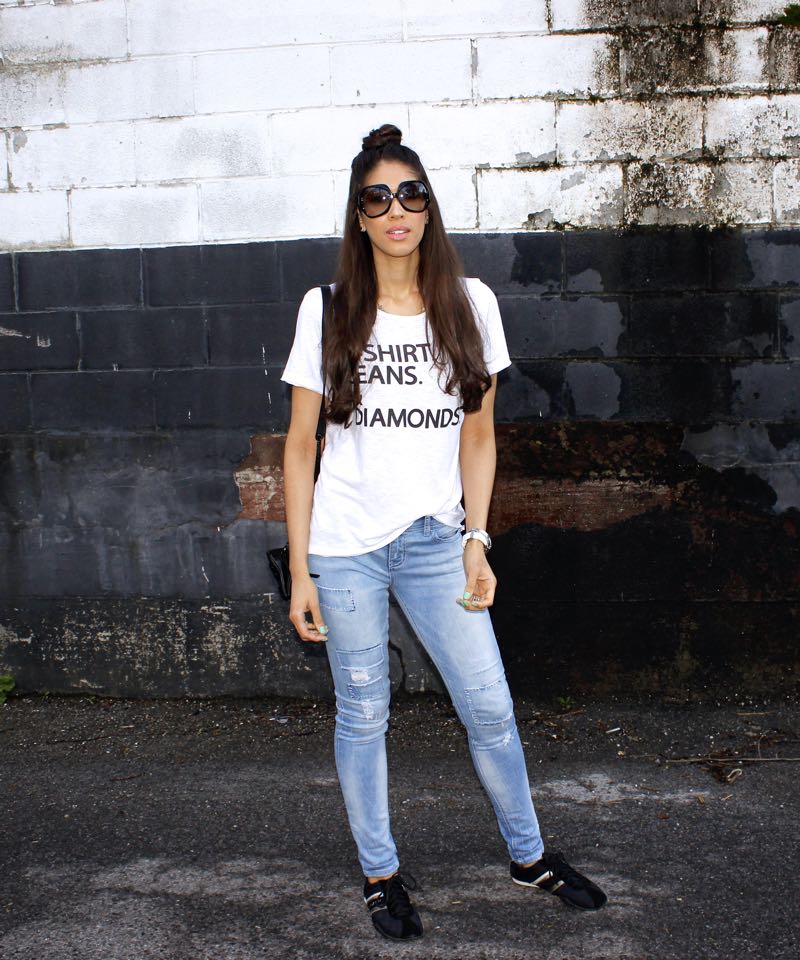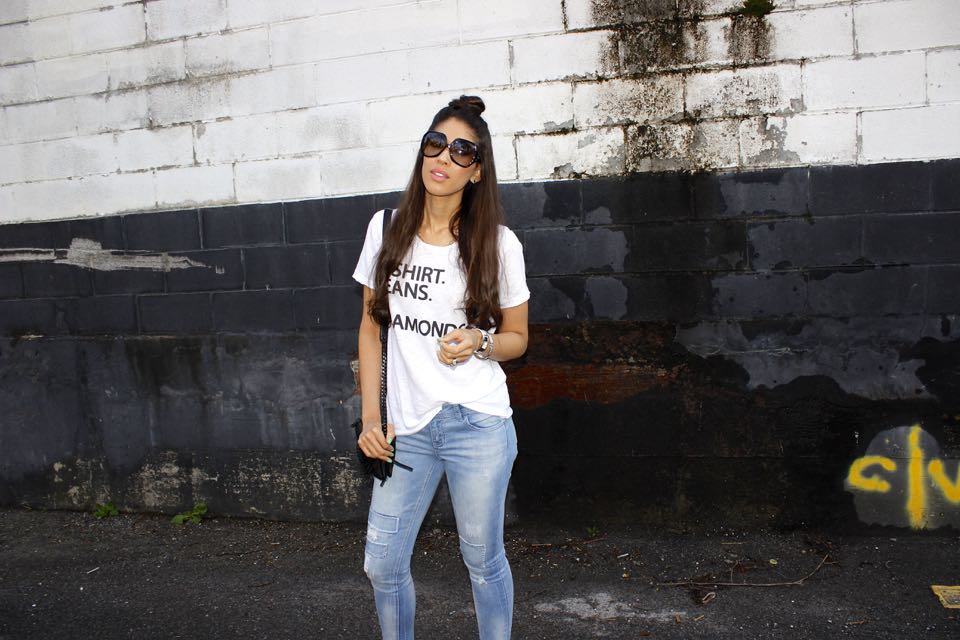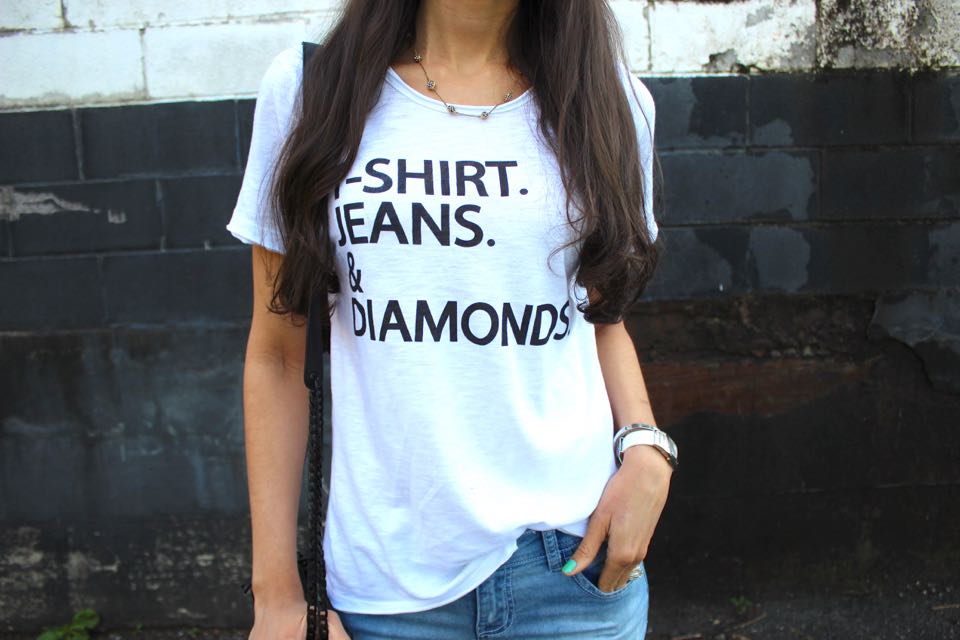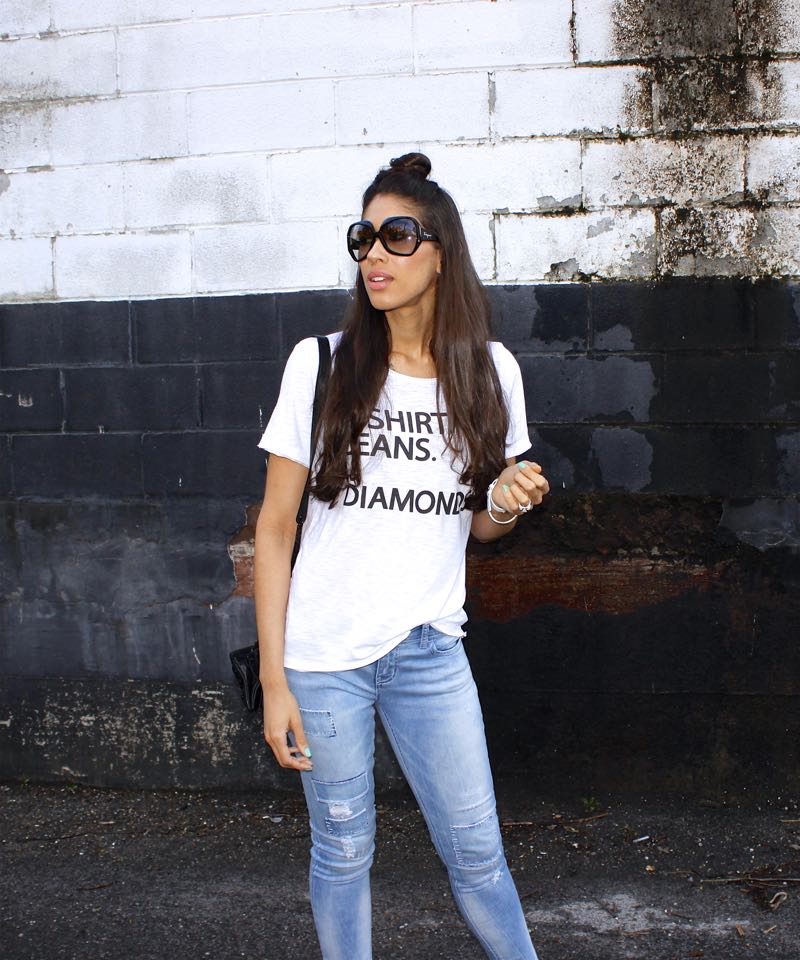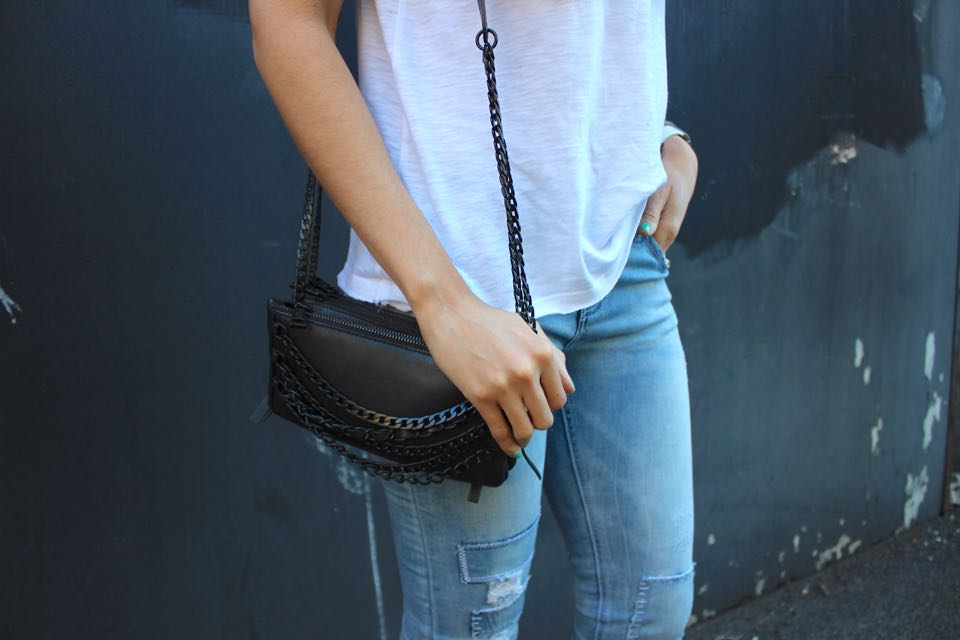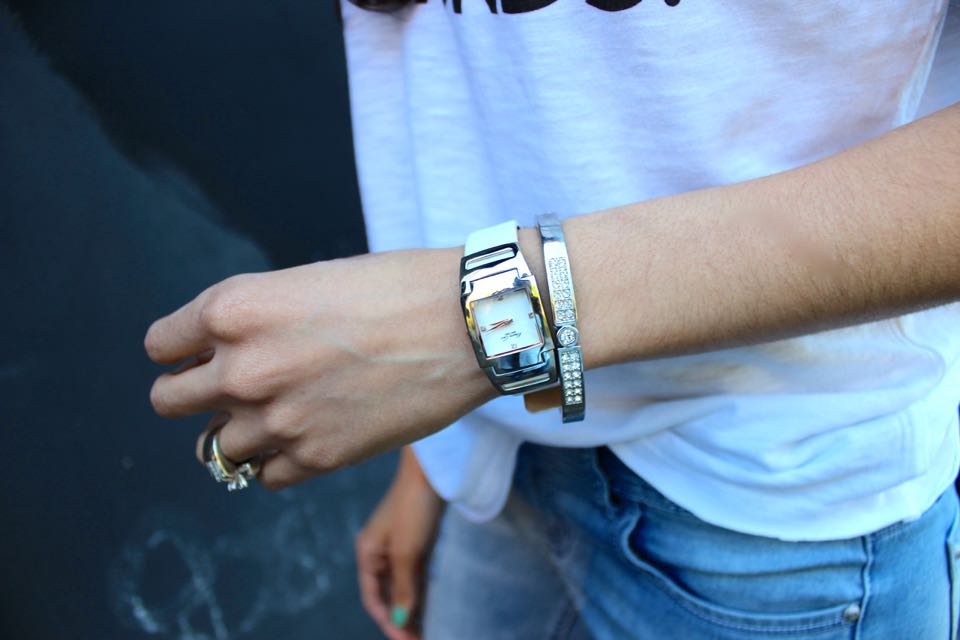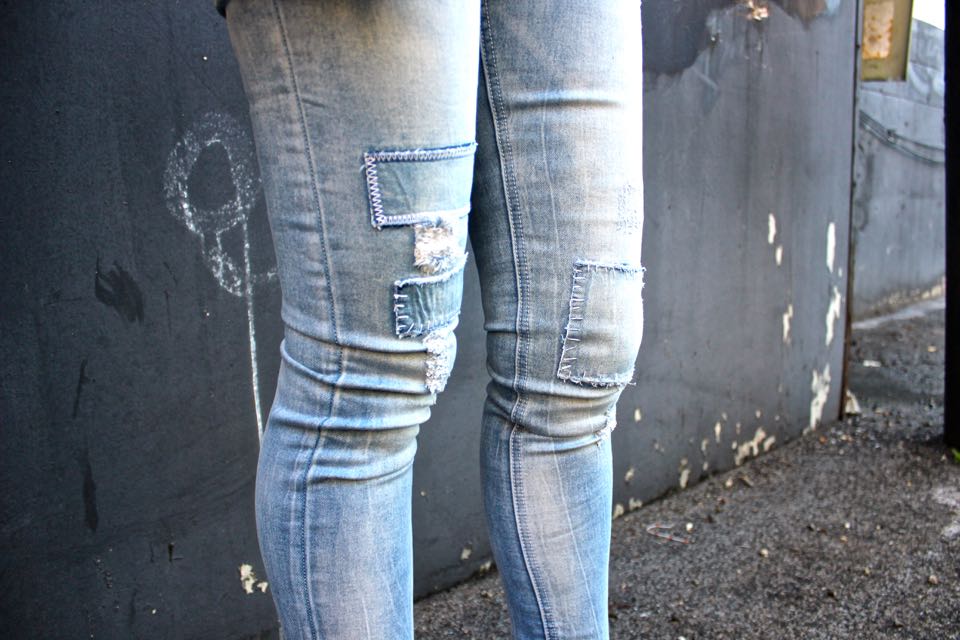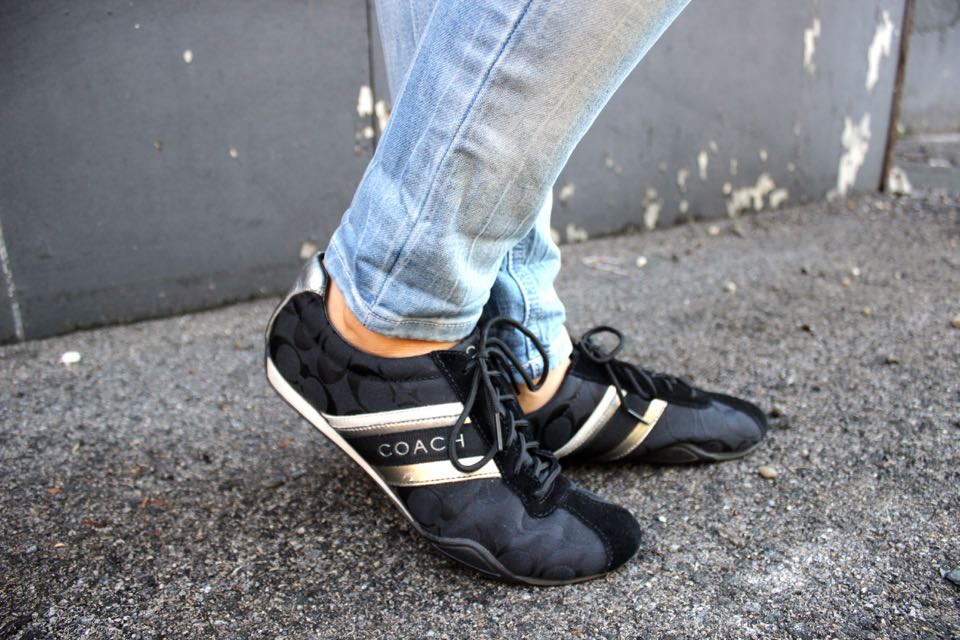 GET THE LOOK!
Tee: Chaser (only 1 sized left HERE) // Jeans: c/o Almost Famous (similar HERE) // Purse: Ash (ON SALE HERE) // Sunglasses: Salvatore Ferragamo (similar HERE) // Watch: Kenneth Cole (similar HERE) // Bracelet: similar HERE // Sneakers: Coach (similar HERE)

Happy Hump Day, gorgeous girlies!
Today's outfit has yet another relaxed vibe like that of Friday's post. I just couldn't resist the urge of wearing this shirt, I am seriously in love for a number of reasons. First, how cute is the quote?! Every girl loves a simple tee, a pair of jeans and diamonds, right?! Haha! Not to mention that it's super comfy! It's made of both cotton and modal and from what I understand, modal is a common synthetic fabric used for bedding and sleepwear, so you can really just imagine how comfy it is! I was, of course, inspired to style it with a pair of jeans because then the quote wouldn't make much sense! I opted for a pair of patchwork skinny jeans, which I've styled and shared a couple of times here on the blog (here & here).
Denim is a huge trend this season, even in accessories, which I mentioned in The Denim Accessory Trend post. You may be asking, how can denim be trending, isn't it a classic, timeless staple? Yes, it certainly is, but there are different denim styles that are currently trending, one of which is patchwork denim. It made it's debut on the runways during the spring 2016 shows and have since transferred from the runway to the streets. What I love about it is that it combines both '70s and '90s vibes into one trend; I love when different fashion eras are fused, I feel they have more of a unique feel than a piece inspired solely by a specific era. Another reason I'm loving this trend is that it can be easily implemented into any wardrobe and styled in a way that's reflective of your own personal style. The reason I think this can be so easily done is because, like I've mentioned, it fuses two fashion eras, making it more versatile to work with in terms of the vibe you seek to create. Here's a few examples:
1. You can style it with a flowy, floral blouse for a boho, feminine '70s vibe
2. You can pair it with plaid and/or leather to create a more edgy, grungy '90s vibe
3. You could style it the way I did today or here, if your style is a bit more minimalistic or modern vibe
What are your thoughts on the patchwork trend? Are there any denim trends you're excited about this season? Let me know in the comment's section! Thanks so much for stopping by, my dear friends, and I hope your day is as fabulous as YOU!
XO,