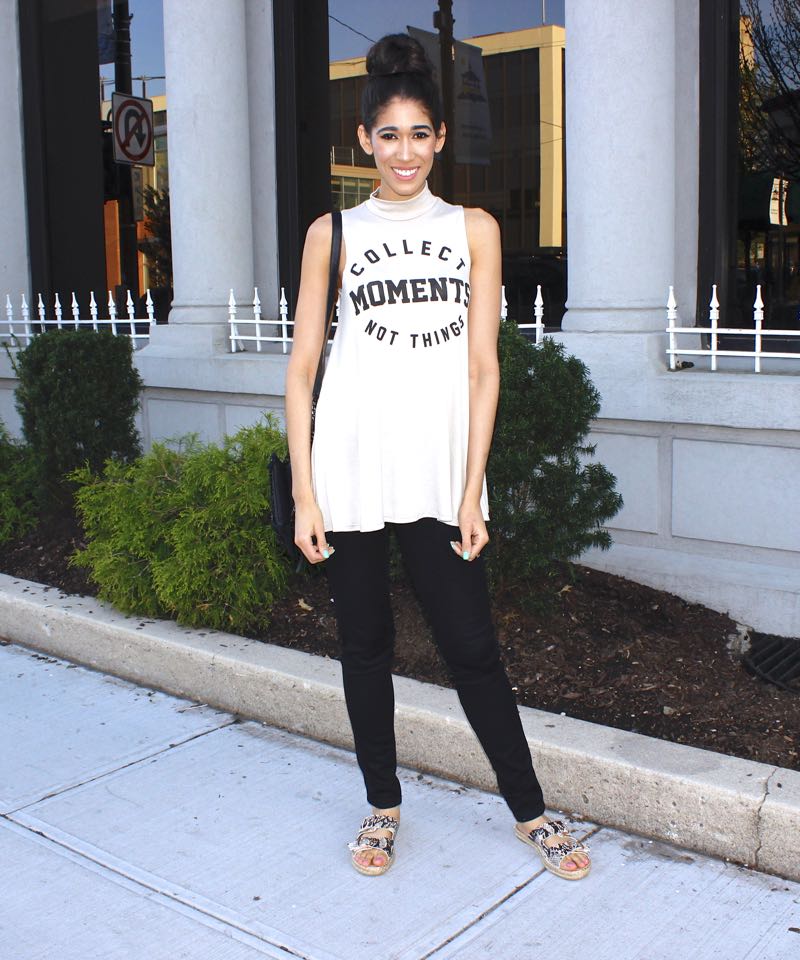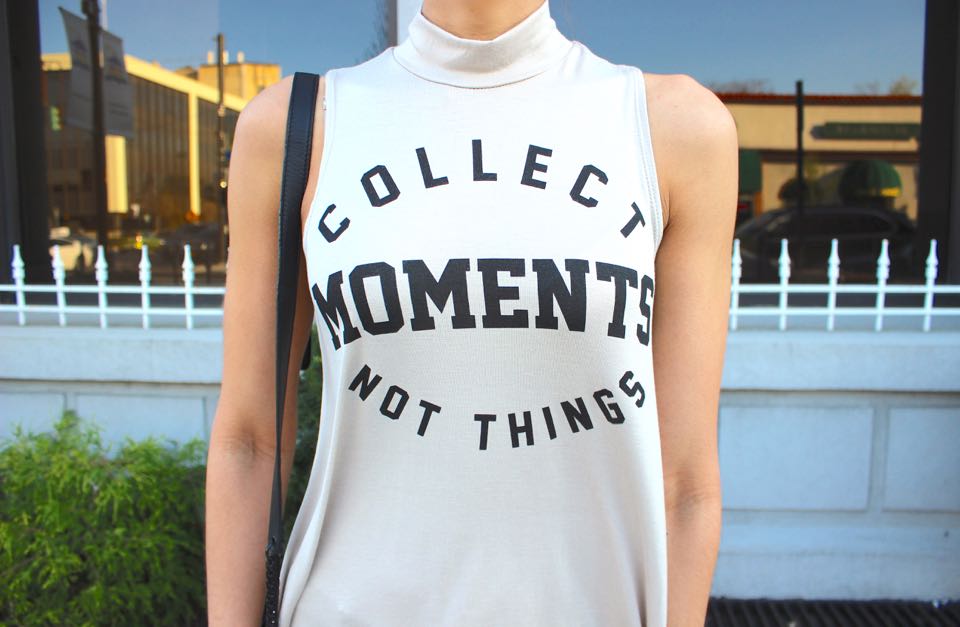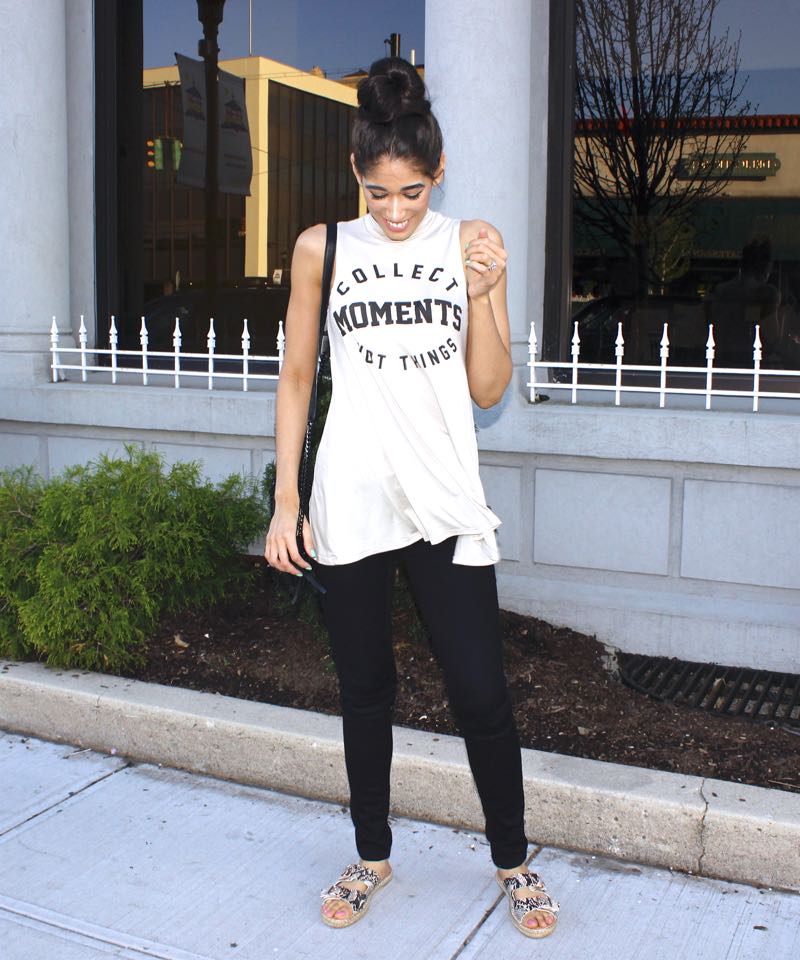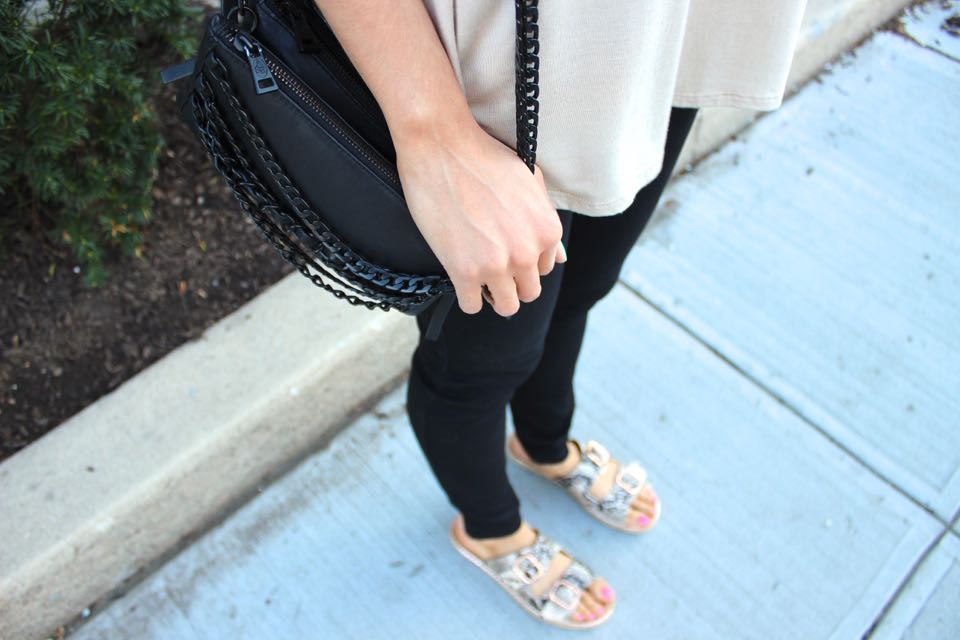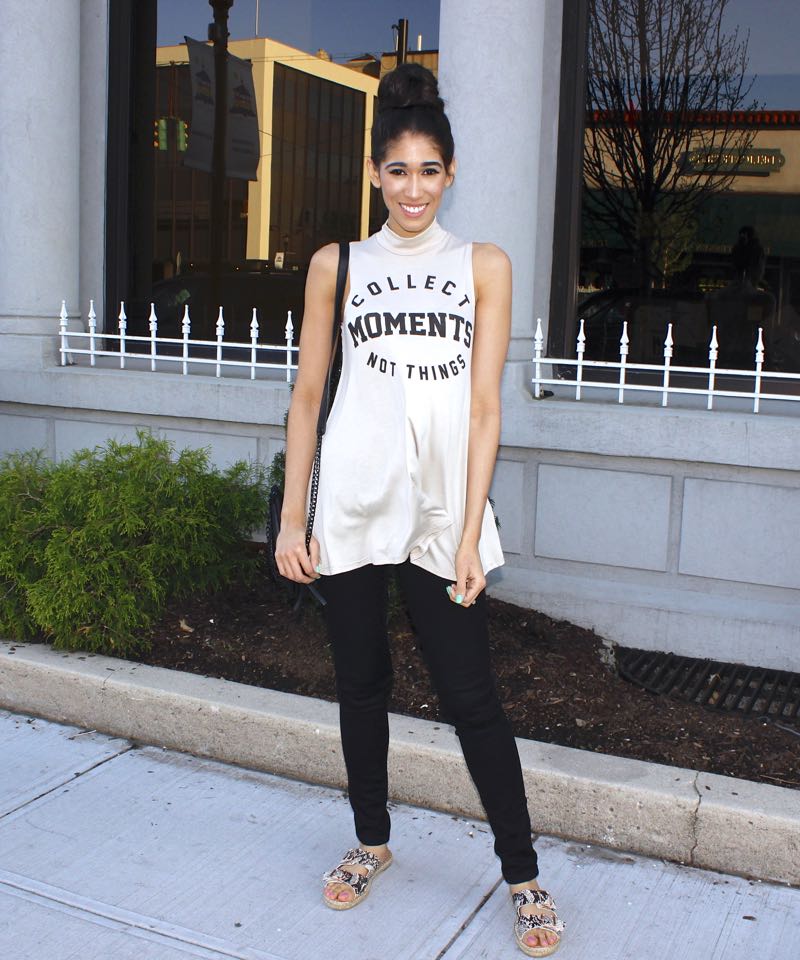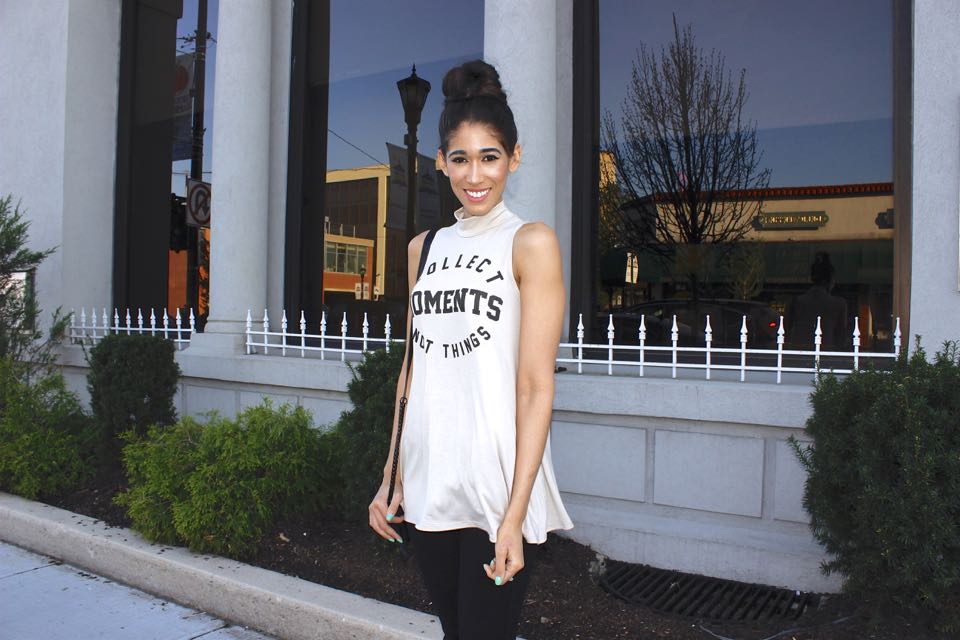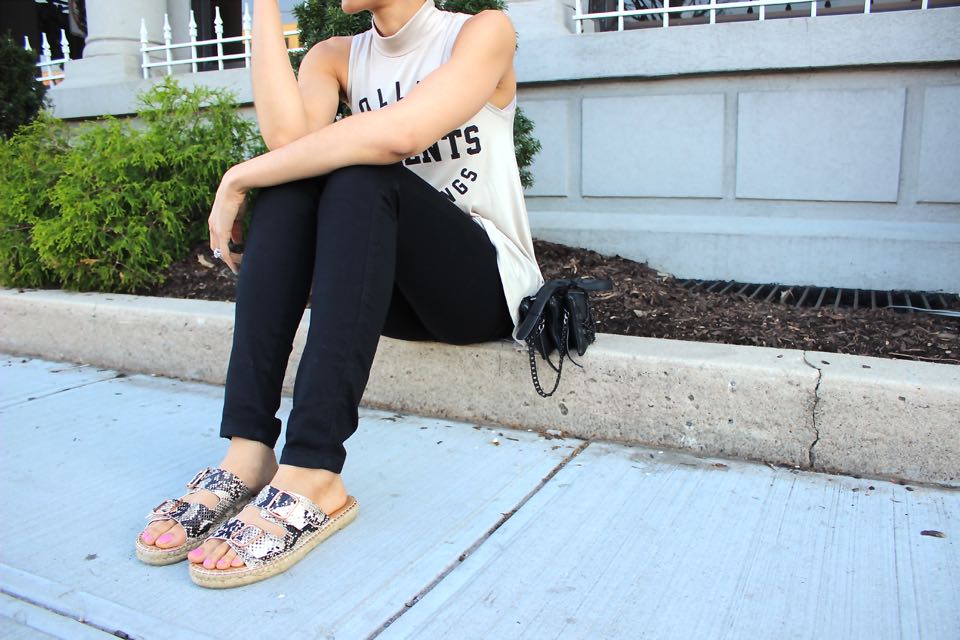 GET THE LOOK!
Tank: Marshalls // Jeans: New York & Company (HERE) // Purse: Ash (ON SALE HERE) // "Birkenstock": Maypol (similar HERE)

Happy Friday, my beautiful friends!
I hope you all had a wonderful week and are ready for either some weekend fun or relaxation celebrating your mama this Mother's Day Weekend! Today's look is one that I feel is perfect for so many different weekend activities because it features both a neutral color palette and the pieces within the look exude both relaxation, as well as having a bit of a dressed up feel. I love when pieces come together to create an outfit that looks a bit polished with zero effort on the weekends. Don't get me wrong, I love getting dressed up, but for those times when I'm just not in the mood, I have some go-to pieces that save me both the time and energy. Two of those go-to pieces are a graphic tee and a pair of black skinnies. Black skinnies are a must have for obvious reasons, they can be dressed up or down depending on the other pieces and colors you pair them with to create your look. You're almost sure to appear more dressed up when you combine all neutrals, which is a simple technique you can keep in mind when creating an outfit with little to no time to spare! A graphic tee definitely adds a more casual feel to a look, but when it's in a more flowy and jersey-like material, the dressy feel is a bit elevated. If you don't have a graphic tee in that fabric or style, you can simply add a blazer on top to create the same feel ;)
It took me a while to jump on the whole Birkenstock wagon because I initially just wasn't fond of the whole look, but now that there's so many different colors and patterns that can make them more personal to your own style, I've definitely become convinced! I love animal print, mainly leopard or cheetah, but second in the running is snakeskin! There's just something more daring and edgy about snakeskin that I really love, regardless of the color! If you remember the article I shared a few weeks ago, One of the Most Popular Prints of the Season: Snakeskin, I mentioned how it's becoming more and more popular and because of that, I've been noticing snakeskin Birkenstocks popping up here and there and I'm loving it! I feel it dresses up the causal look of the Birkenstock, making it a bit more wearable for dinner at a more social, neighborhood gem kind of restaurant. I actually wore this entire outfit a couple of weeks ago for date night with Eddie and didn't feel at all out of place!
What are your thoughts on Birkenstocks, do you love them or aren't yet convinced? Let me know in the comment's section! I also want to wish all of you moms out there a very Happy Mother's Day! Being a mom is a full time job, regardless if you're an employed mom or not. I say employed instead of working mom because let's be real, a mom is always working, haha! Your job is the most difficult job there is with no days off, but it's also the most rewarding! I, myself, am a step-mom and it's a lot of work, but it's such an amazing feeling knowing that I'm making an impact on a life. So, whether you're a mom or step-mom, this Sunday is a day where you are to be acknowledged for all you do, so fully embrace and cherish the moment because you really are appreciated! Thanks so much for stopping by, beautiful friends, and I'll see you all on Monday morning with a new post!
XO,