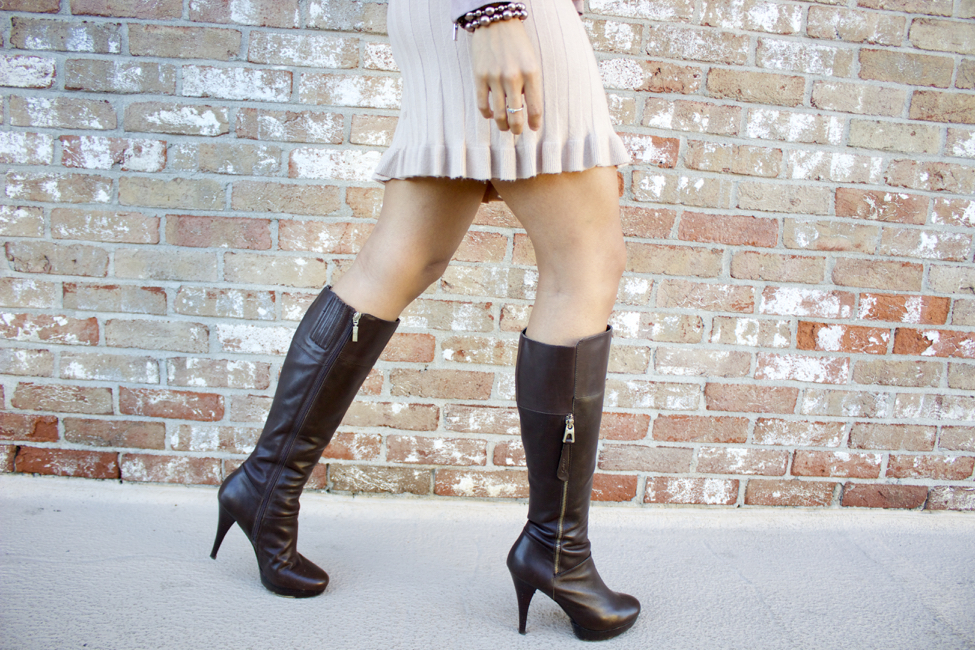 Happy Thursday friends!
Today is an EXTRA special Thursday for me because it's my birthday, woohoo! As mentioned on Monday, Eddie and I celebrated over dinner on Saturday night and we have plans to do so again, but this time with my mom and mother-in-law this weekend, which I'm pretty excited about!
Moving right along...
Last week, we officially entered boot season! Shopping for boots, unless you know exactly what you're looking for, can be a little overwhelming with so many options to choose from. I've been browsing some sites lately in search of a pair of velvet over the knee boots, very specific! I've read numerous comments on fashion sites and stores of women sharing that they've had such a hard and negative experience shopping for boots, other than ankle styles, that work for their thinner legs and calves without constantly falling down. This gave me the idea for this post, which I hope you find helpful, if you're in the same boat. I really hate the thought of you feeling as though you can't wear taller boots entirely, when there are styles that could perhaps work; here are my 3 suggestions:
1. I'd suggest a high-low style, like the one I'm wearing in the above photo. Though mine is not as distinguished, I'd suggest a more noticeable style, if you wish to achieve the over the knee (OTK) look, but without worrying they'll fall down, like this one.
2. Another option would be to look for an OTK boot that has an adjustable string in the back so you can tighten them to fit your calf/leg size, like this pair.
3. If you just wish to add more fullness to your calves, then I'd suggest slouchy styles, like these, because they add dimension with the extra layered material.
:SHOP FLATTERING Tall BOOT STYLES:
---

---
QUICK TIP: Leather (genuine or faux) is more structured and less likely to fall down your calves than suede or other textiles.
I hope you found this post helpful and that it made finding your perfect pair of boots that much easier! Thanks so much for stopping by, my dear friends, and I hope you have the most amazing day!
XO,