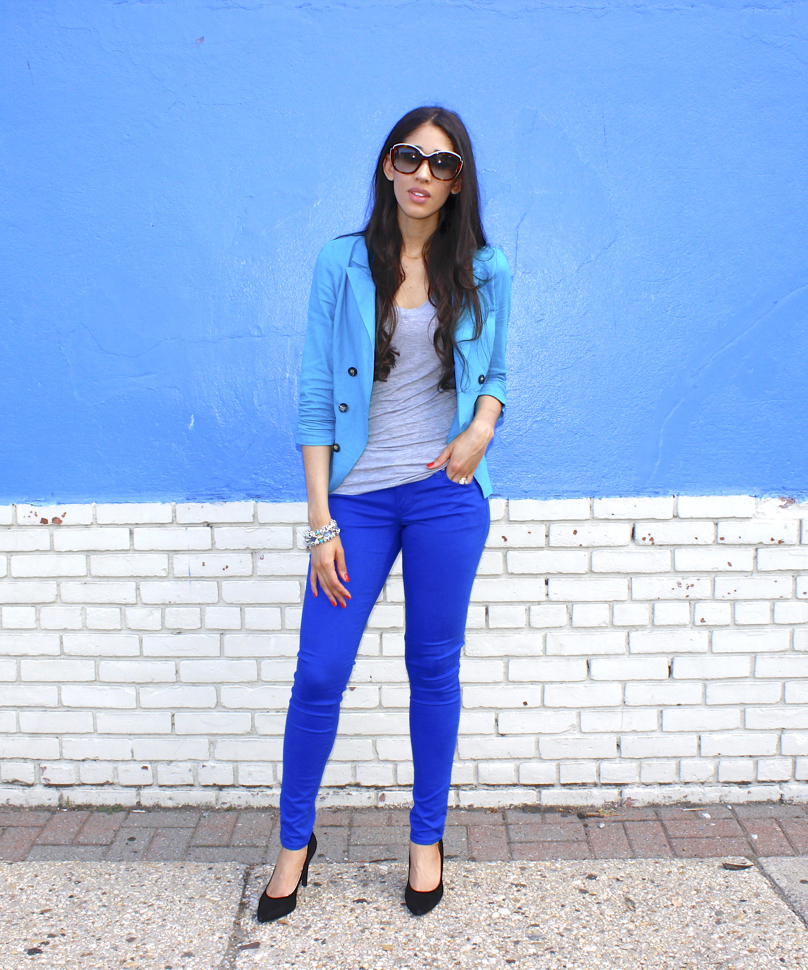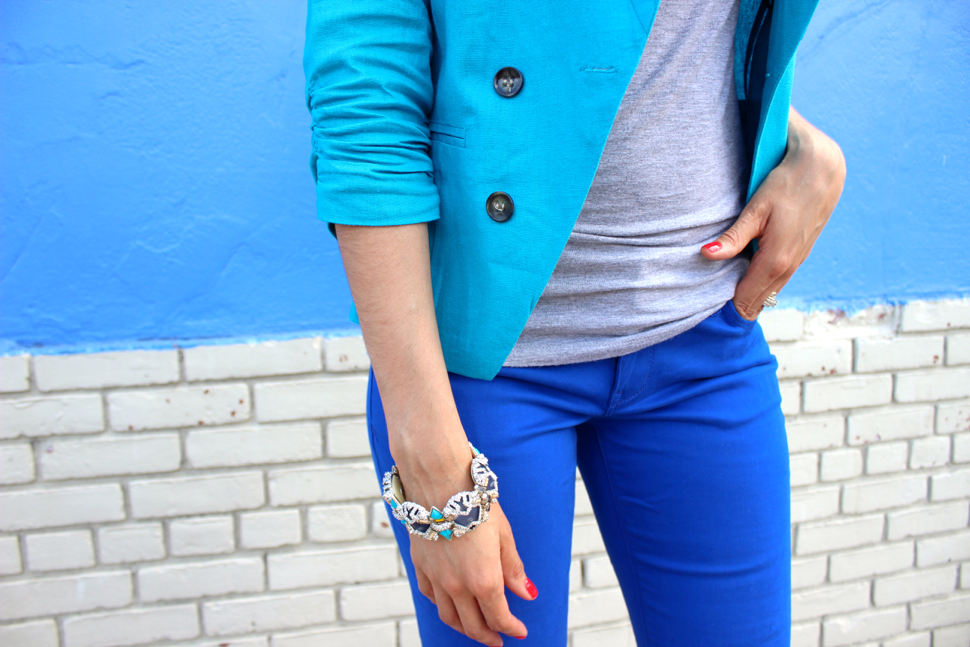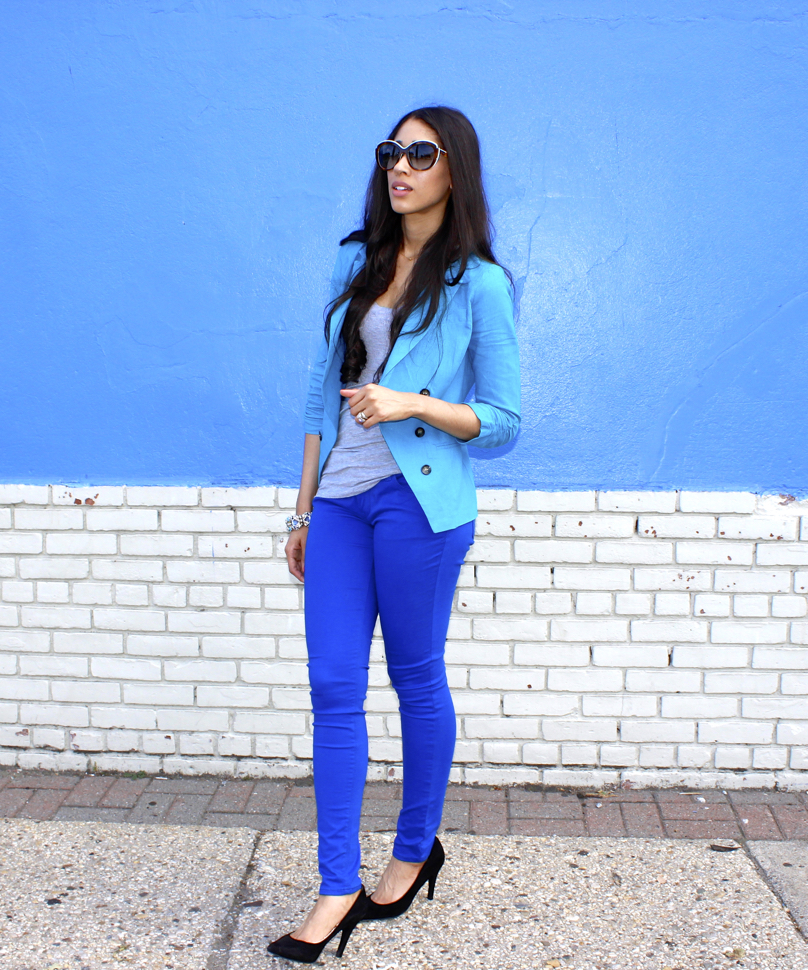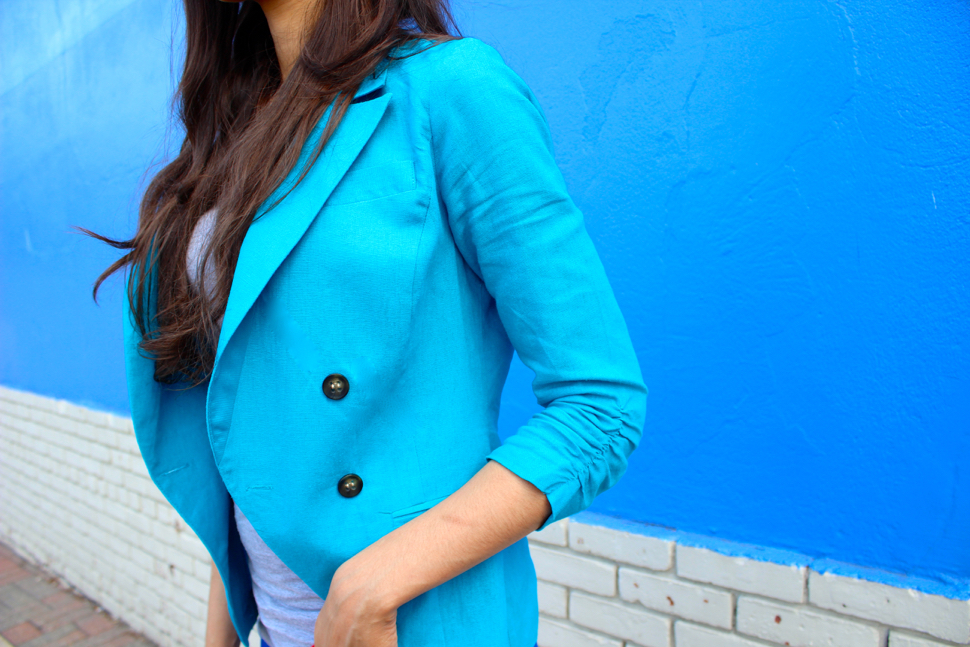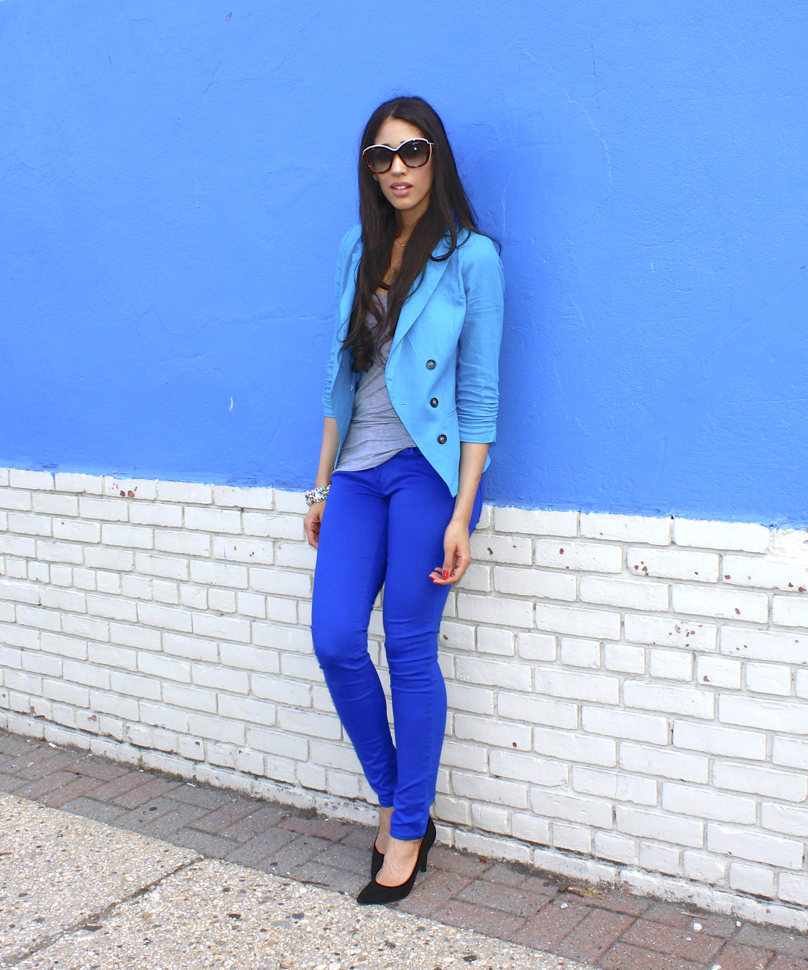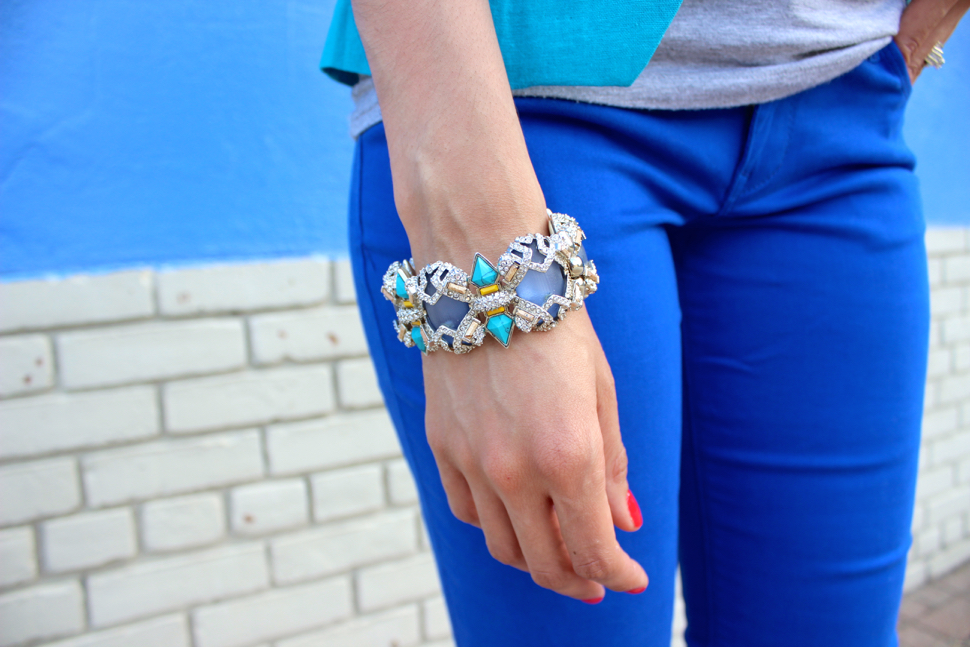 GET THE LOOK!
Linen Blazer: Charlotte Russe (similar HERE) // Tee: Marshalls (similar ON SALE HERE) // Jeggings: Express (similar HERE) // Bracelet: Alexis Bittar (similar HERE) // Glasses: Salvatore Ferragamo (HERE) // Heels: Nine West (ON SALE HERE)

Happy Monday, my beautiful friends!
I hope you all had a great weekend, did you do anything fun or exciting!?
You guys know how much I love pink, but blue is really starting to grow on me and all shades of it, too! I just purchased this leopard printed desk chair for my new office, when we move next month, and it's grey with the light blue print, OBSESSED! I'll have to do a reveal once I move in and finalize the decorating, I've been grabbing everything that I'm loving now, since I have an idea of what I want.
Cobalt was a HUGE color trend a few seasons back and if you jumped on the bandwagon at the time and got a pair of pants, chances are you paired it with black because that's the first "color" I paired mine with surprisingly. Though it was a trend of the past, you can most certainly wear it now and well into fall.
I personally don't follow trends in the sense of dismissing them once they're no longer popular. If I love it, then I continue to wear it and the same is true for colors. The good thing about color trends is that you can get your hands on more unique pieces in the color that you wouldn't typically see, which is awesome, especially if a favorite color of yours is trending! Other than that, I don't see the point in color trends, but fashion doesn't always make sense, I don't believe it was ever intended to, am I right?!
Getting back to the look, one would describe it as a bit monochromatic, since I'm wearing two shades of blue, though I'm wearing naturals in between. When creating monochromatic pairings, I often wear the darkest shade on the bottom and the lightest on top because it flatters my pear shape body most. So, if there's an area of your body you wish to downplay, simply wear a darker hue of the color you want to wear and the lightest version where you wish to highlight ;)
We'll be talking more colors and how to wear them in tomorrow's post, so don't forget to stop back here again! Thanks so much for reading, my dear friends, and I hope you're having the most amazing start to your Monday so far!
XO,