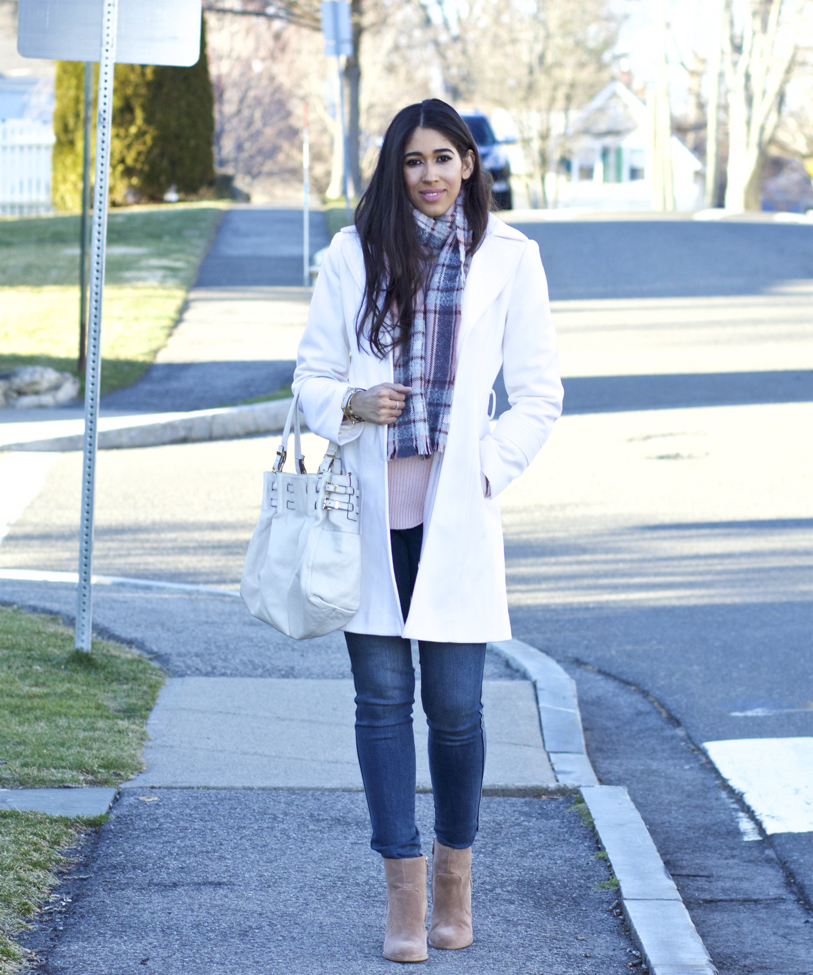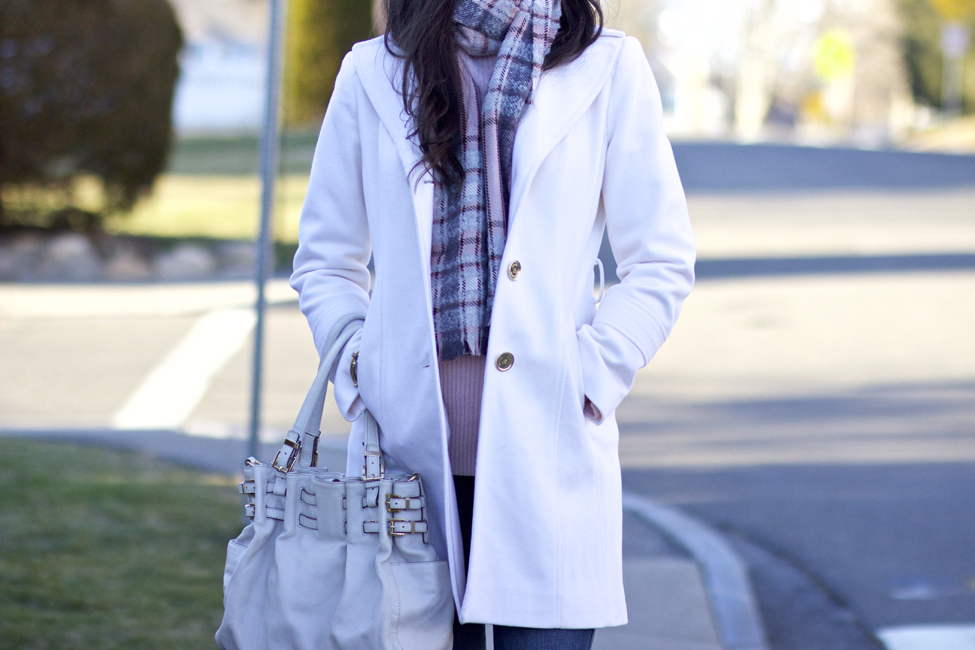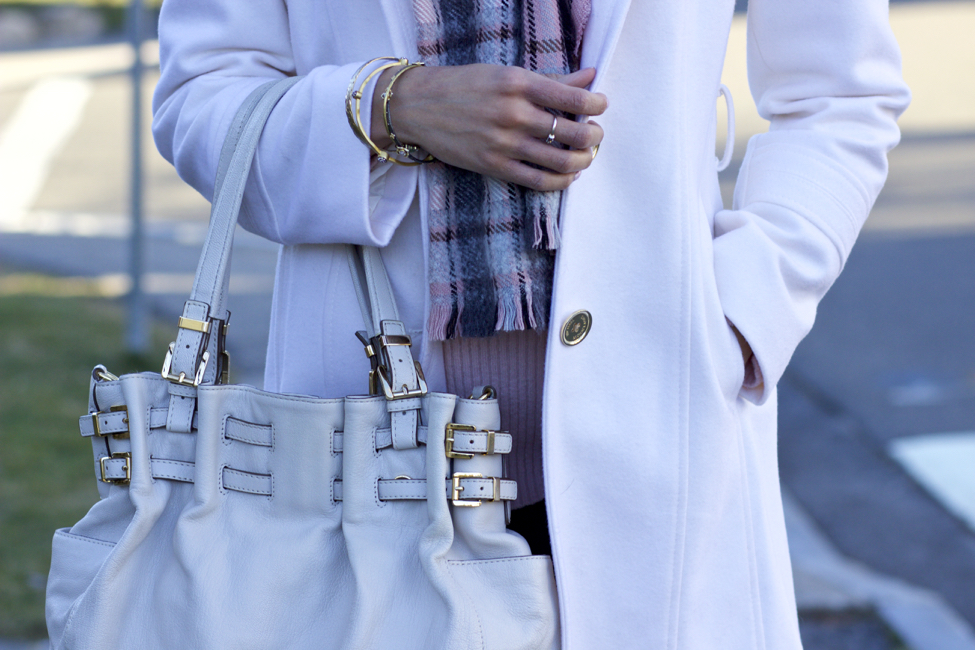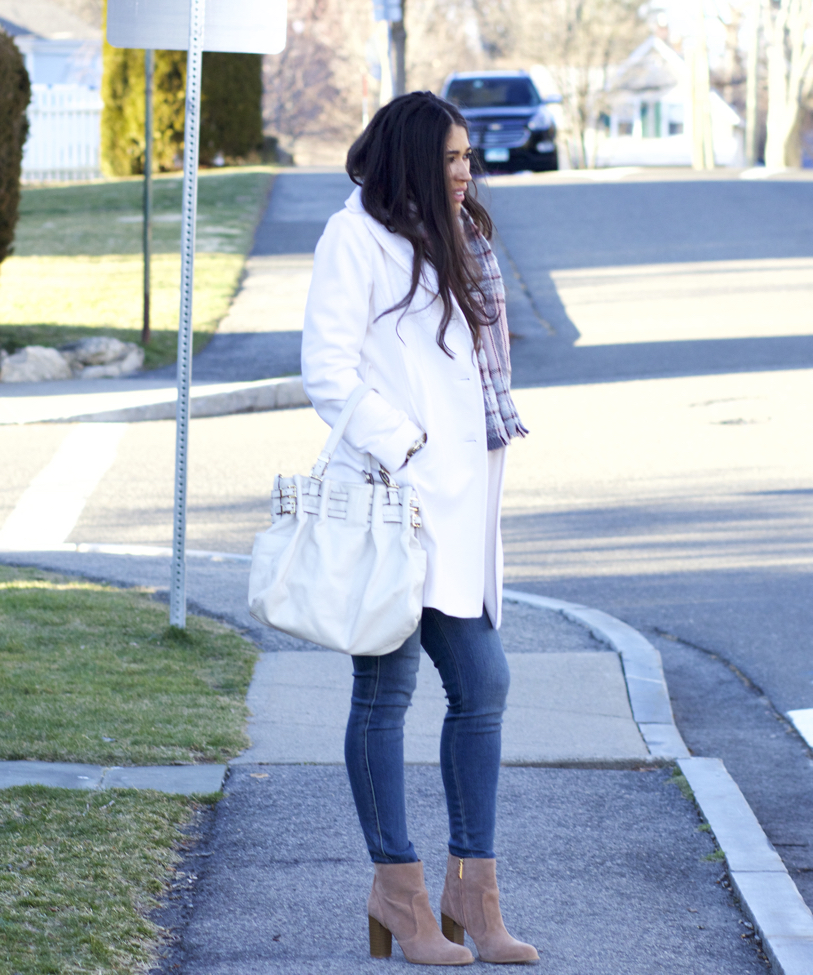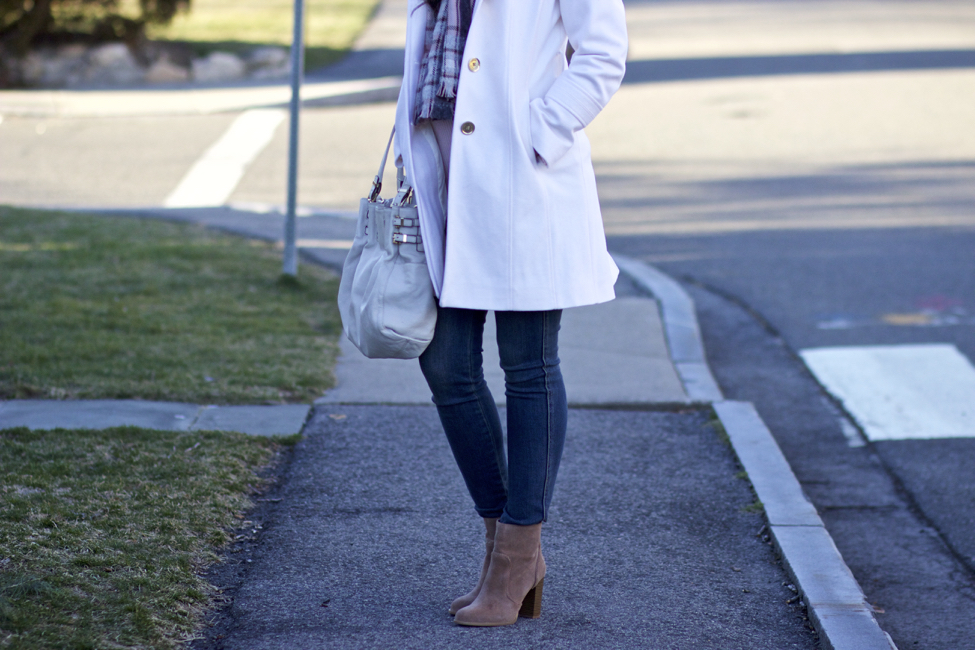 Coat: Michael Kors | Sweater: Similar | Scarf: Similar | Jeans | Boots | Bag: Similar
Happy Wednesday my friends!
We're just a couple of weeks shy from the official start of spring and I couldn't be more optimistic about the weather, especially since today is supposed to be absolutely beautiful! We've been talking about transitional looks for a few weeks now in preparation of spring and I've mentioned quite often how winter appropriate pieces in lighter hues always helps to set the mood and vibe for spring and today's look demonstrates that perfectly!
Last week, we talked about how both pink and red are trending hard this season. Pink is a color I personally love to wear all year round, but we do often think of pastel shades and lighter hues (think baby and blush toned pinks) come spring. Layered underneath this super comfy coat is a light pink turtleneck, which I think looks so pretty against the off white coat; by the way I don't wear this coat too often for obvious reasons, it'll get dirty super easy. I tend to wear it most when I know I won't be using public transportation and will have somewhere to rest it when I want to take it off.
I added a pink flannel scarf to keep warm, proving that yes, flannel can be worn in the spring too; it all just depends on the colors within the pattern! The one I'm wearing features both light blue and pink with some hints of grey, so it's perfect for the transition we're making now; I've found one very similar here.
Lastly, I added these super comfy taupe-like suede boots, which I actually purchased with the intent of wearing them often throughout spring with jeans, skirts, and dresses; I feel the length of the shaft is perfect for all three!
I'm glad I was able to wear this coat throughout my pregnancy, since my bump size has allowed for it. I do want to note that double breasted options would be ideal for properly fitting and accommodating a growing bump, if you're further along in your pregnancy or you know you will be when shopping ahead. You'll be able to enjoy some extra room by adjusting the buttons and will be able to wear that same coat long after you deliver, otherwise, a single column coat may be prove to be bit restricting and you may not be able to fully button the coat.
Thanks so much for stopping by, my dear friends, and I hope you're having a wonderful week so far!

XO,