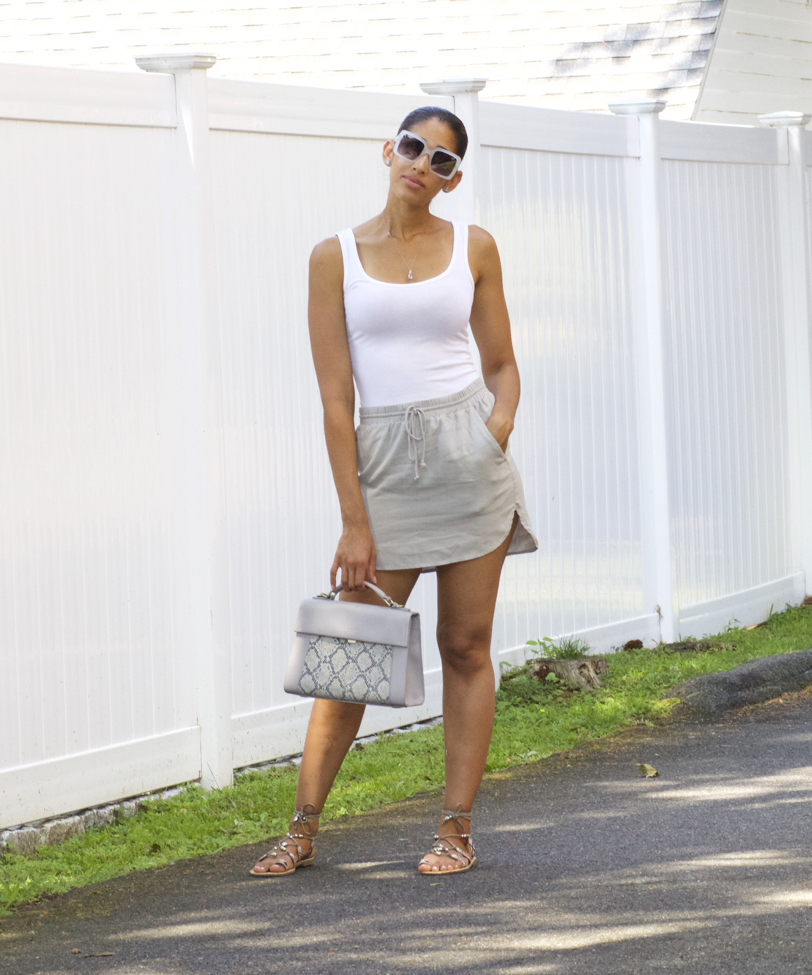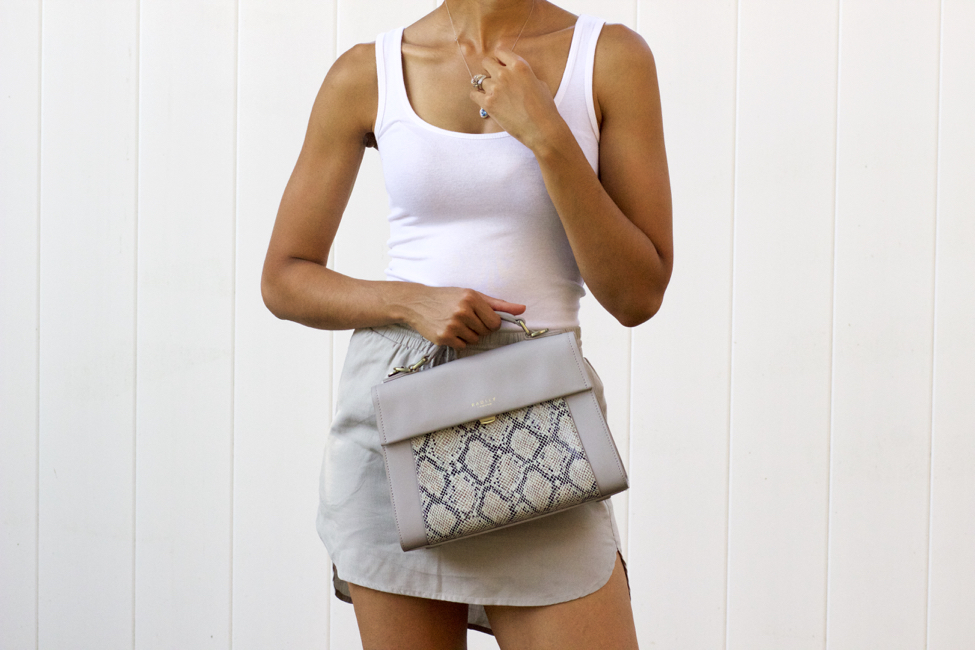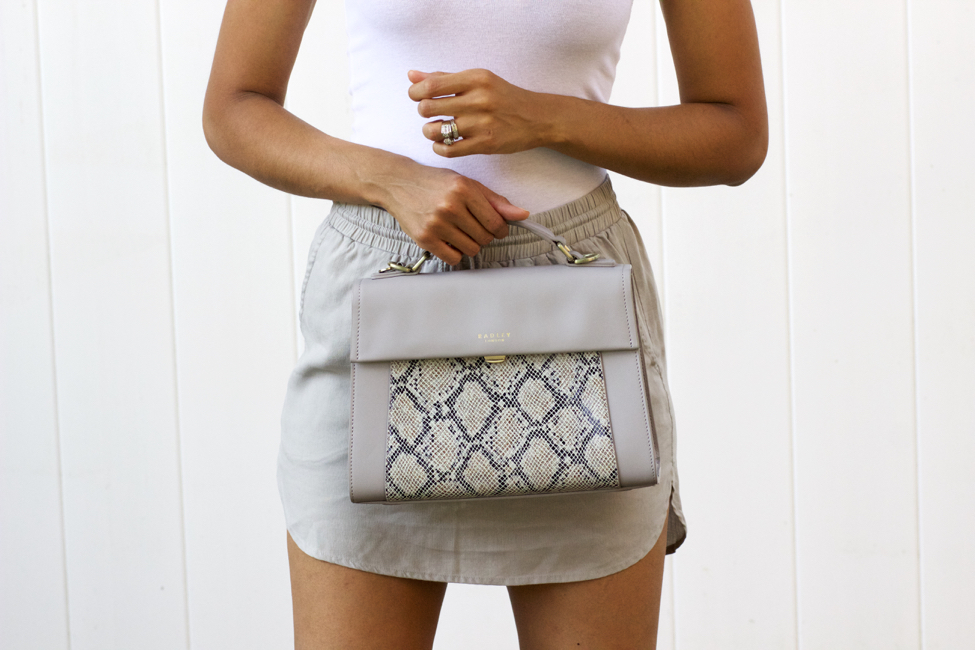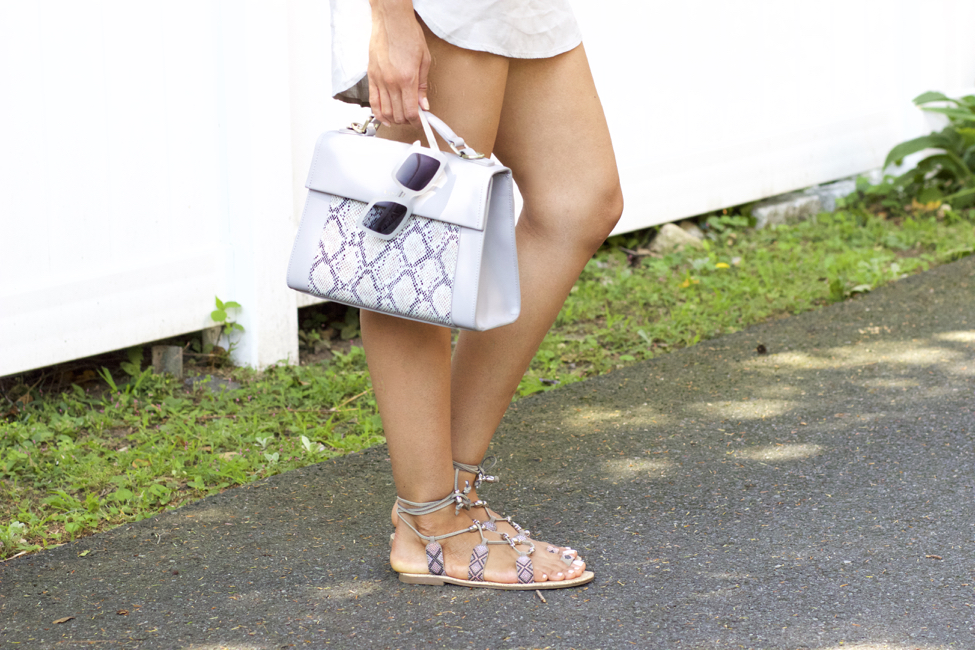 TANK: Similar | SKIRT: Similar | SANDALS: Similar | SUNGLASSES C/O | BAG: Similar
---

---
Happy Monday friends!
I hope you all had a great weekend. On Saturday, I brought Aviah to a museum for kids and she had such a fun time! She loves being around other kids, so I always try to bring her places that have a lot of kid and baby action. On Sunday, we went to the beach and though we had a great time, we could definitely feel that fall is on the horizon. It's starting to get a bit more cooler and I have mixed feelings about it.
I never used to really be a summer person, but ever since we've discovered a new local beach that's less crowded, I've been loving spending our days there. Plus, having a little one forces you to find more activities to keep busy, so I'm always out and about. Fall has always been my most favorite, but I think it's coming in close second now :)
I wore this outfit yesterday before heading to the beach when it was really hot. On days like this, I like to keep things as simple as possible and just opt for comfort. I've noticed that I haven't been wearing this silk skirt I've had for years in quite some time, so I decided to wear it with a basic white tee to create a nice, clean contrast and overall look. I love skirts like this, that have a drawstring, on casual weekends because not only are they super cute and trendy at the moment (with the athleisure vibe) but they allow for you to wear them higher up on the waist to create a more cinched and flattering waistline or lower for a more slender and elongated look. Either way, it's a flattering detail that looks great on everybody.
To help spruce up the outfit a bit, I wore a pair of lace up sandals that have a tribal print with some rose gold details. I loved the idea of adding in some snakeskin, thinking the two patterns would compliment each other rather nicely, which they did!
What's your favorite season, are you a summer babe?
Thanks for stopping by, my beautiful friends, and I look forward to seeing you all again on Wednesday!