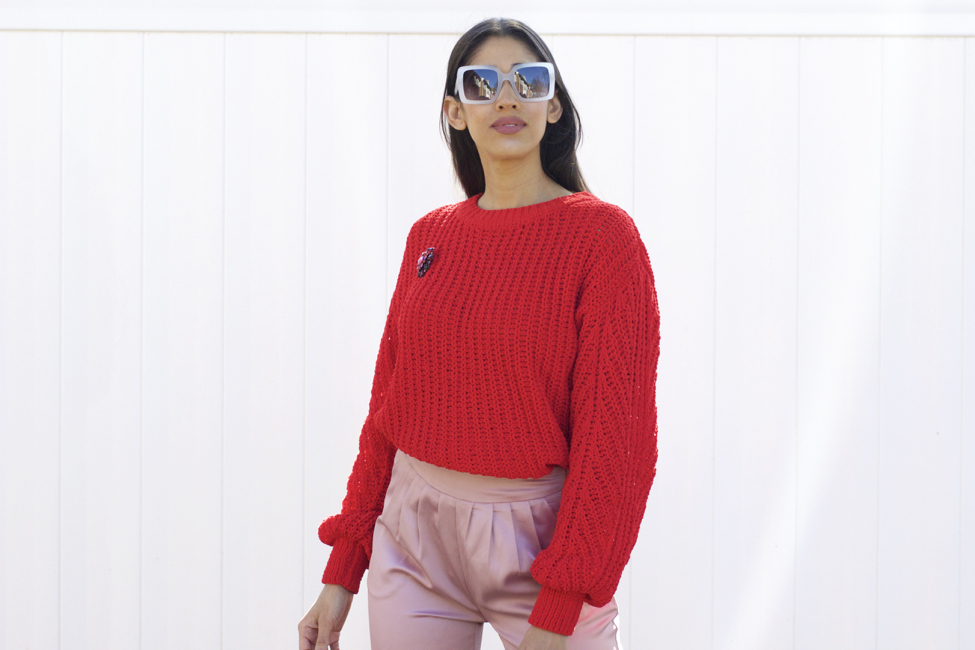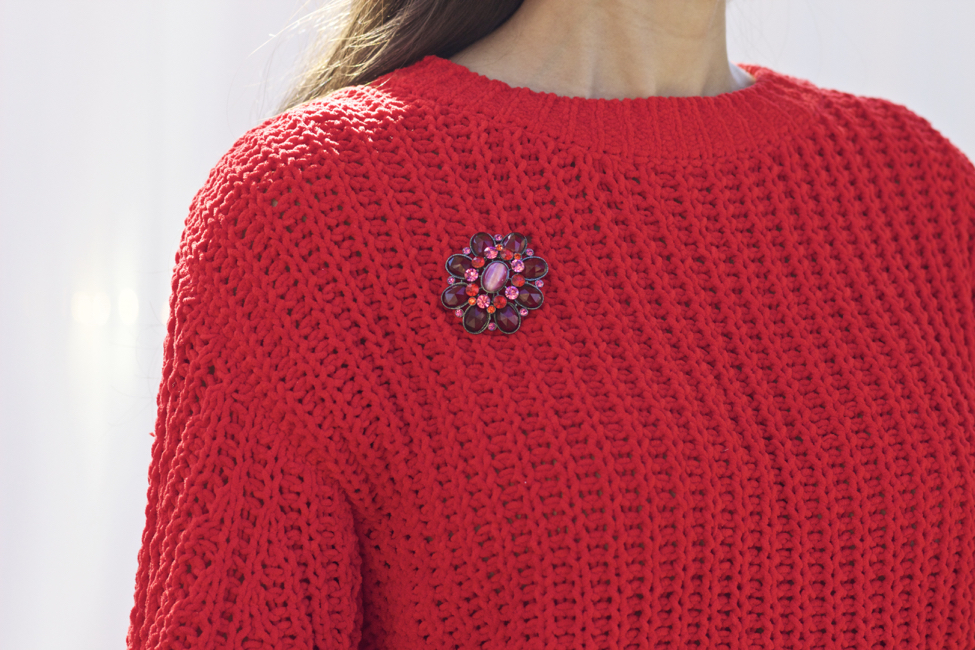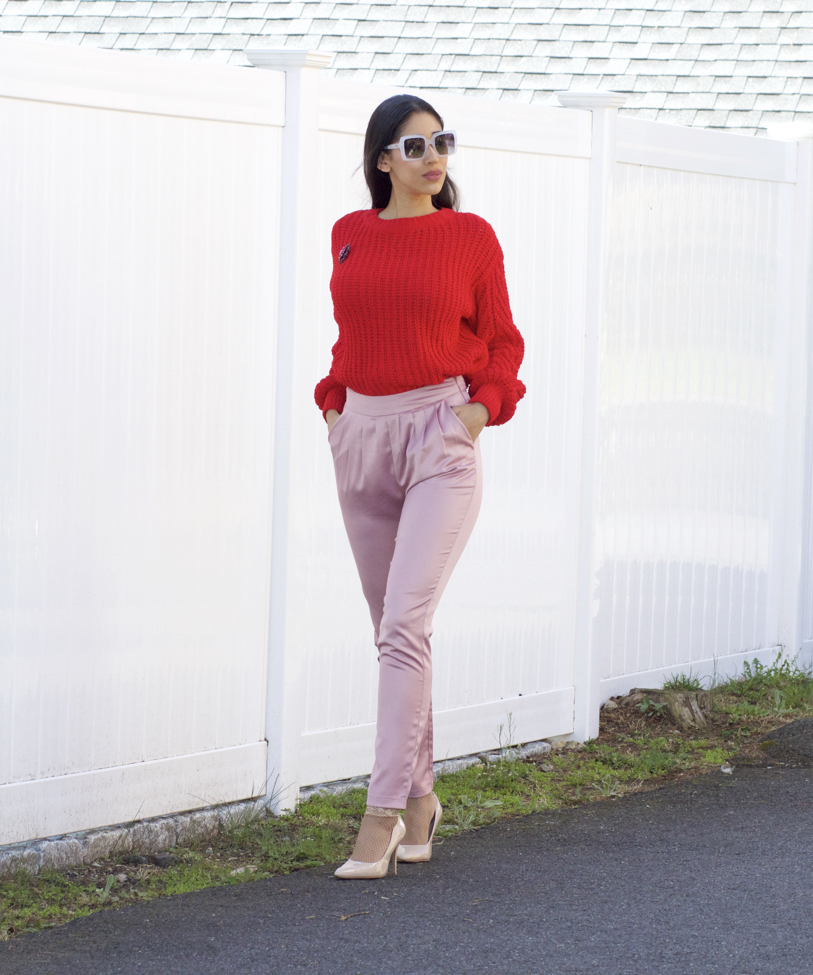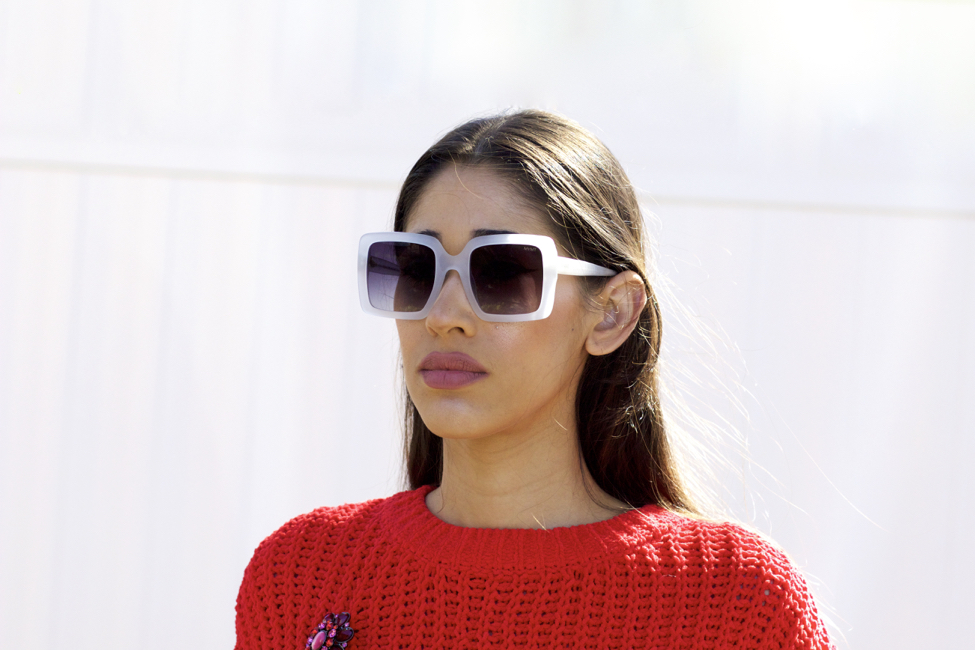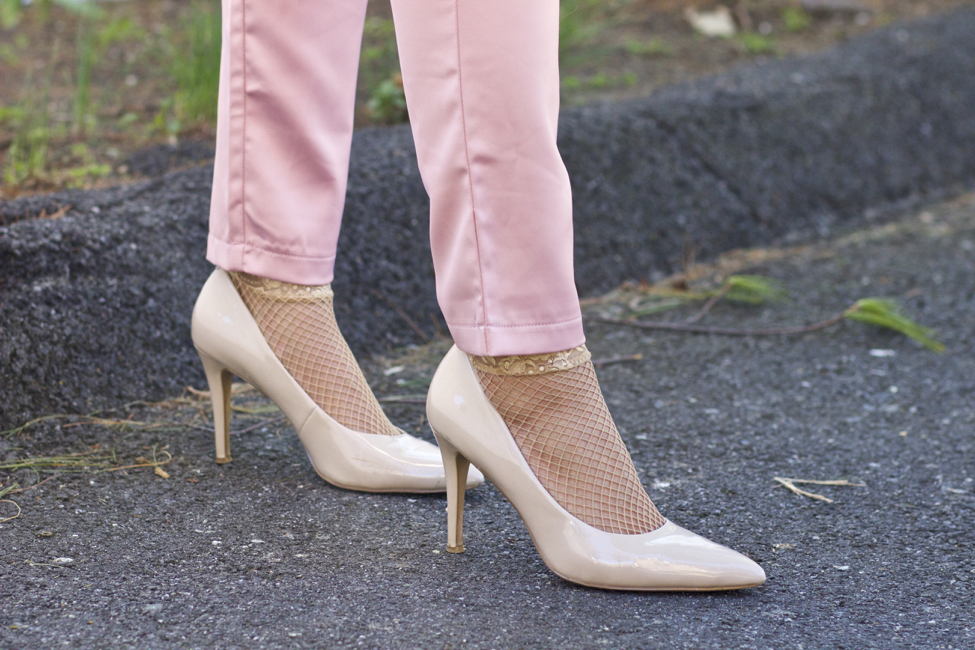 SWEATER: Similar | PANTS: Similar | SUNGLASSES C/O *use code thestylecontour15 for $15 off your order!* | BROOCH: Similar | ANKLE SOCKS C/O | SHOES: Similar
---

---
Happy Friday my beautiful friends!
I have to say that for the past few seasons, I've been pretty content with the practicality of the most popular trends we've been seeing. From colors, such as red, yellow and purple dominating the scene, along with transparent clothing/accessories, basket bags and ankle socks, these trends are bold as they are doable for the everyday woman like you and me.
Have you ever seen a cool unexpected look worn by a street style star or celeb and thought that looks great on her, but I could't pull that off? I know I have, yet as a personal style blogger, I like to challenge myself to think outside of the box by drawing inspiration from those looks, making them my own, while hopefully inspiring you to do the same.
With high street shops being the go-to sources for the hottest trends at a much more reasonable price point, it's easy to feel as though we've adapted somewhat of a "trendy" uniform. I mean, how many times have we scrolled through Instagram last season to see the desirable Cult Gai Ark clutch in nearly every blogger and fashion hand? So, how do we embrace a trend while still remaining true to our personal style? Personalize it.
Red is still going strong this season, which I've recently discussed in this post, and so are statement sleeves, which makes the sweater I'm wearing quite trendy. Let's just say that this exact sweater is what's trending. Styling it with different bottoms could make it more unique, but adding a brooch would make it even more unique. Brooches are rather nostalgic for me being a 90s kid. All my school teachers and nearly every other older lady wore them back in the day, but I must say looking back retrospectively, they were quite chic had I known it at the time...had I cared to know it, haha.
They can really do so much for an outfit, allowing you to personalize a trending piece, be it a sweater as I mentioned, blazer or striped top. It's just a great way to add a bit of quirky or glam (depending on the style of the brooch) to your outfit and stand out while still fitting in (rocking a trend). The best place to get your hands on some reasonably priced brooches, as they can be shockingly expensive, would be tag sales, which are to be everywhere now that the weather is warming up, thrift shops and Etsy.
Speaking of trends, how's everyone feeling about the ankle sock and heel trend? I'm kind of loving and as you can see, embracing it in today's outfit.
I hope you found some inspiration from today's post and I hope you have a wonderful weekend ahead, my friends; thanks so much for stopping by!
XO,