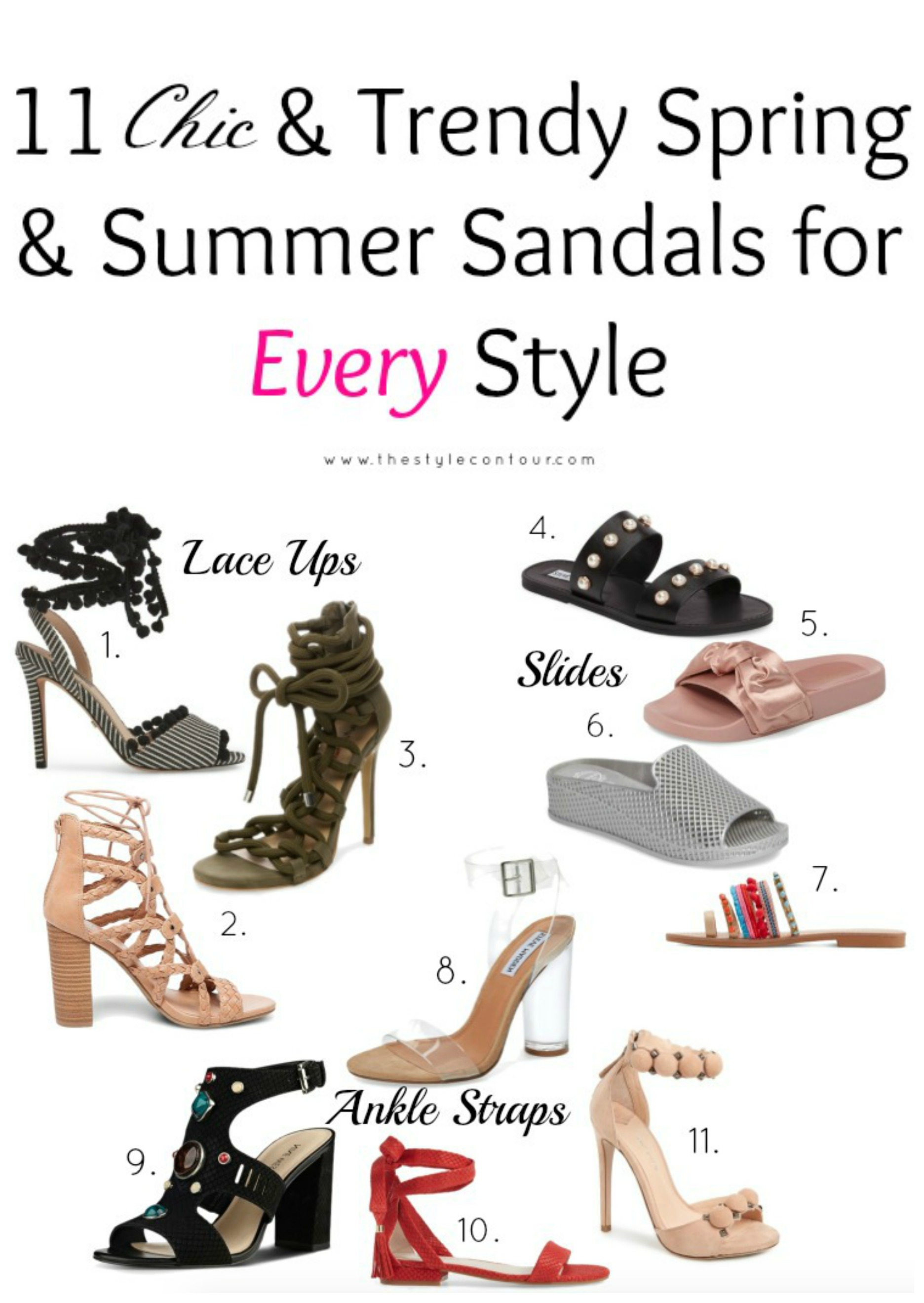 ::SHOP THE SET::
1 | 2 | 3 | 4 | 5 | 6 | 7 | 8 | 9 | 10 | 11
---

---
Happy Tuesday my friends!
I don't know about you, but when the weather is warm or hot, I like to be able to just throw on an easy outfit and head out the door to do something fun and not spend much time contemplating what I'm going to wear. The thing is, we just can't throw anything on or I should at least say, we shouldn't, as we still want to look put together, even if it's 100 degrees outside, with a practical outfit of course. I've found that one of the things that can easily make an otherwise simple outfit appear more stylish is the right pair of shoes. You can go extremely basic, like a white tee and a pair of jeans (shorts) and add a cute pair of statement sandals and you look cute and practical for the weather.
Today, I'm sharing 11 of my top picks; I should really say so far because once I think I've found my favorites, I always stumble upon more I'd love to add to my closet and I know I'm not the only one, lol. I included a decent mix of styles to choose from depending upon your style preference, most of which I think are pretty versatile and can be dressed up or down with the right accessories.
What's one way you like to "effortlessly" dress up your basic outfits?
Thanks so much for stopping by, my dear friends, and I hope you're having a great start to your week so far!
XO,