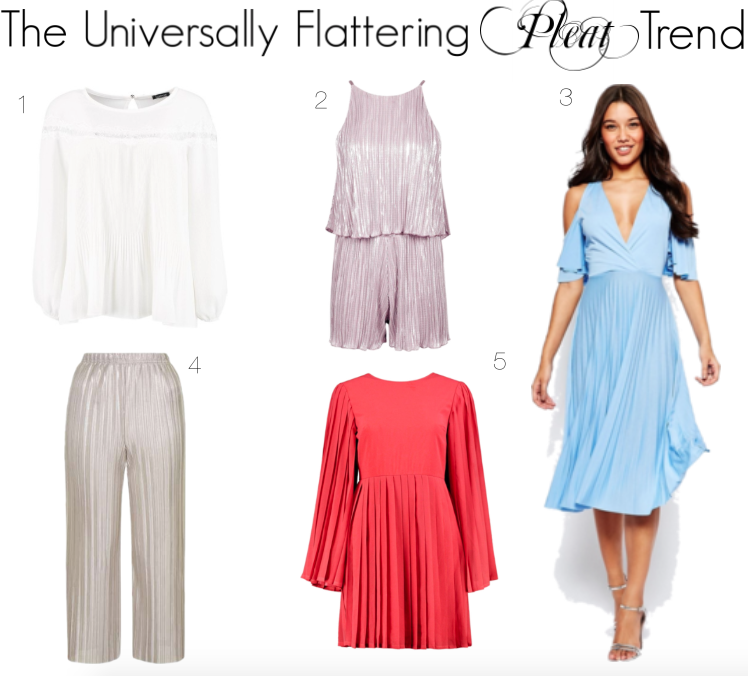 SHOP THE SET!
Happy Thursday, everyone!
I hope you're all having an amazing week so far! Can you believe that it's already Thursday?! Which means tomorrow's Friday! Crazy, huh?!
Anyway, a popular trend this season is the micro pleat, which is basically a fine pleat. What I really love about them is that they're extremely figure flattering and look great on every body shape! Plus, they make you look not only leaner, but taller too! A side tip for all my petite ladies, while maxi skirts can generally be a bit overwhelming for your frame, wearing them high on the waist will create the illusion of longer legs. Which, on the other hand, you may want to avoid if you have a shorter torso. You can, however, add some additional height by wearing a pair of cute wedges. They not only add height, but they're also really comfortable to walk in, so if you're not one to love heels, this is a really great option for achieving height without having to sacrifice comfort!
Another thing I love about pleats is that they have an effortless polished, lady-like feel to them. By adding minimal simple or bold accessories to your pleated piece, you'll look instantly put together with little to no effort, which is of course awesome! Lastly, many times pleats are accompanied by loose fitting materials, which are more comfortable and breathable to move around in, which is exceptionally important on those rather warm summer days/nights!
Which pleat piece is your favorite and are YOU loving the trend, too? I hope you're having a great day so far and thanks so much for stopping by, I hope your day is as fabulous as YOU!
XO,