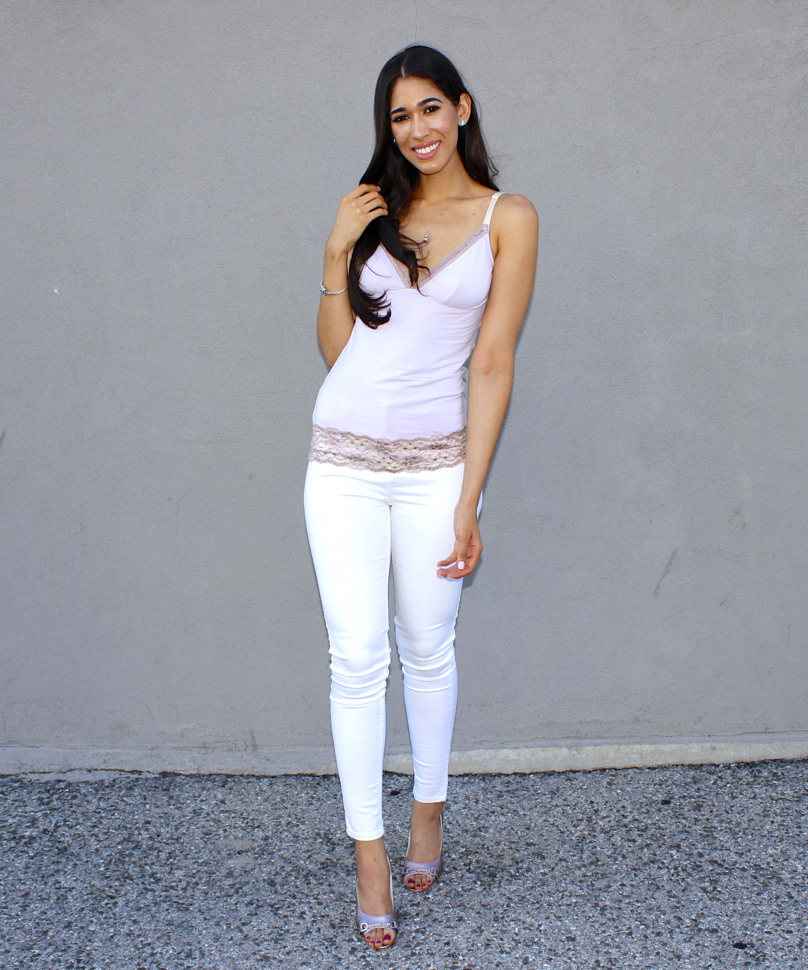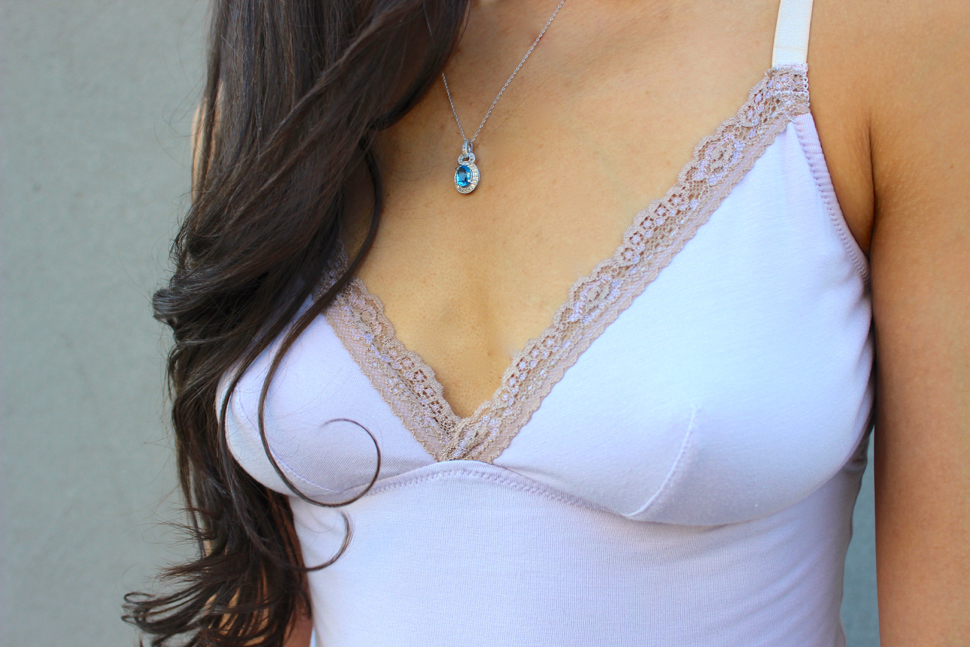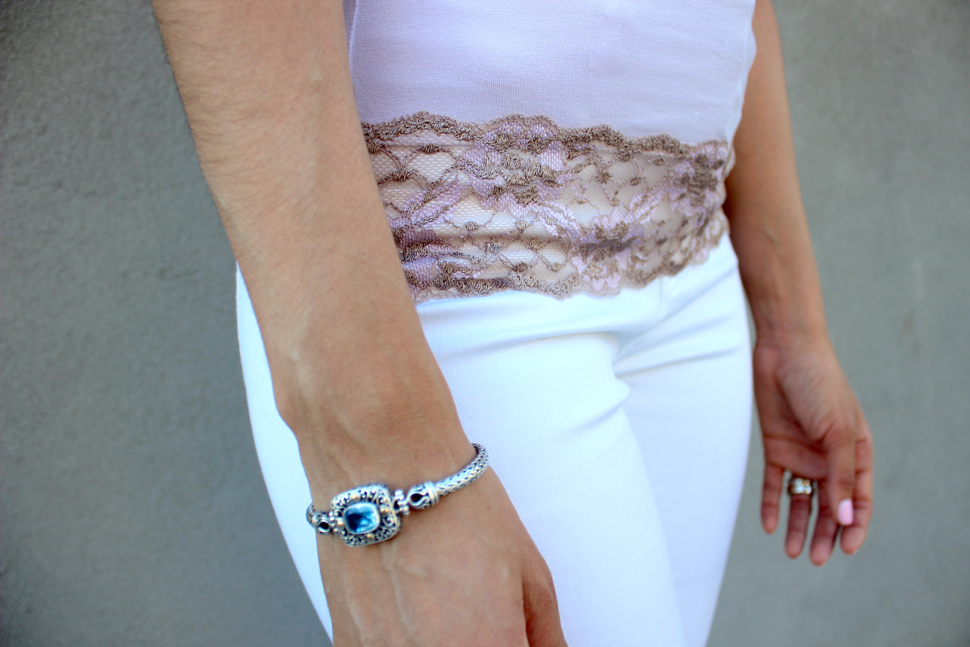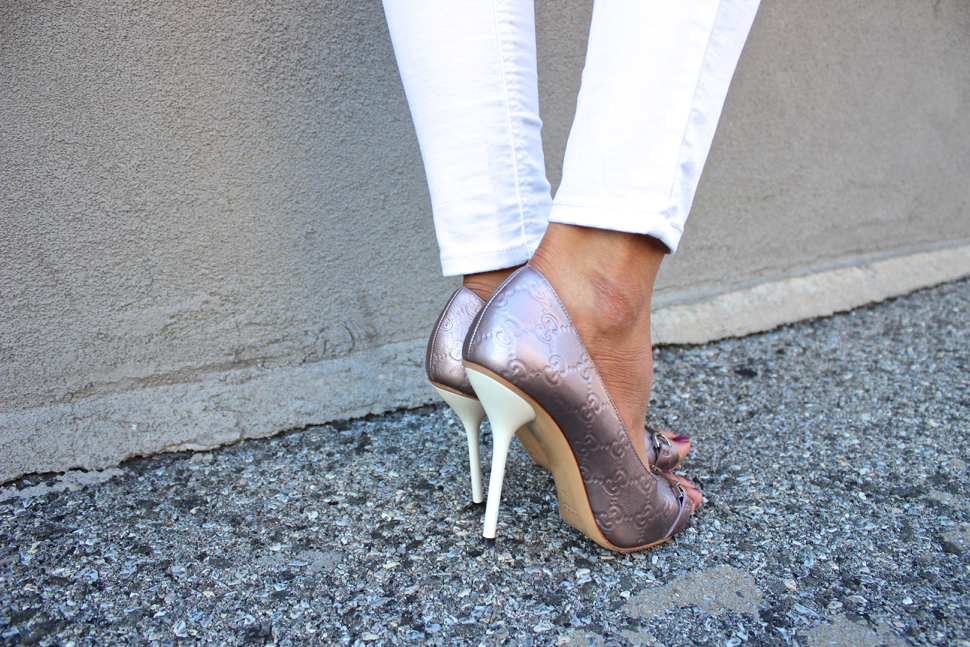 GET THE LOOK!
Cami: c/o Les Lunes (HERE) // Pants: Marshalls (similar HERE) // Shoes: Gucci (love these flats in the same color HERE)

Happy Wednesday, my friends!
This season, all things cami have been taking center stage, as '90s fashion continues to be a major trend! The one I'm wearing is by Les Lunes, which was sent to me a couple of years ago. I've worn and styled a few times on the blog and reach for quite often during the summer months because it's SO comfortable, mainly because it's comprised of breathable bamboo. The quality is simply amazing, the lace hasn't torn and the fabric is stretchy and I believe forgiving, too. I love the fact that I don't have to wear a bra, haha! I know I'm being very real here and that may be a bit TMI, but I'm being very honest!
This is my first time pairing the cami with white pants and I love the way it looks, so light and refreshing. Though the top is forgiving, these pants are anything but! I mentioned in my previous post on my favorite white denim jeans, how I often wear Spanx underneath these because they show my annoying cellulite. Lately, it hasn't been noticeable and it's been hot, so it's worked out, haha! I'm still on the hunt for a great pair of flattering white pants, fingers crossed I'll find them soon!
I'm wearing the Gucci shoes I talked about in my Insta Story last week, which I mentioned I got on sale at DSW for more than 50% off original price. I purchased them a few years ago, along with two other pairs and my husband purchased three loafers because the sale was THAT good! I highly suggest you check their designer section out, I'm loving these flats in the same color as the heels I'm wearing!
Thanks so much for stopping by, my dear friends, and I hope you enjoyed this post and that you have an amazing day!
*PS: There will not be a post going up tomorrow (08/11) as I've been having SO much going on and to do, as many of you know from both Friday & Monday's posts, but I'll still be responding to comments. I'll be back on Friday (08/12) morning with a new post! :)
XO,