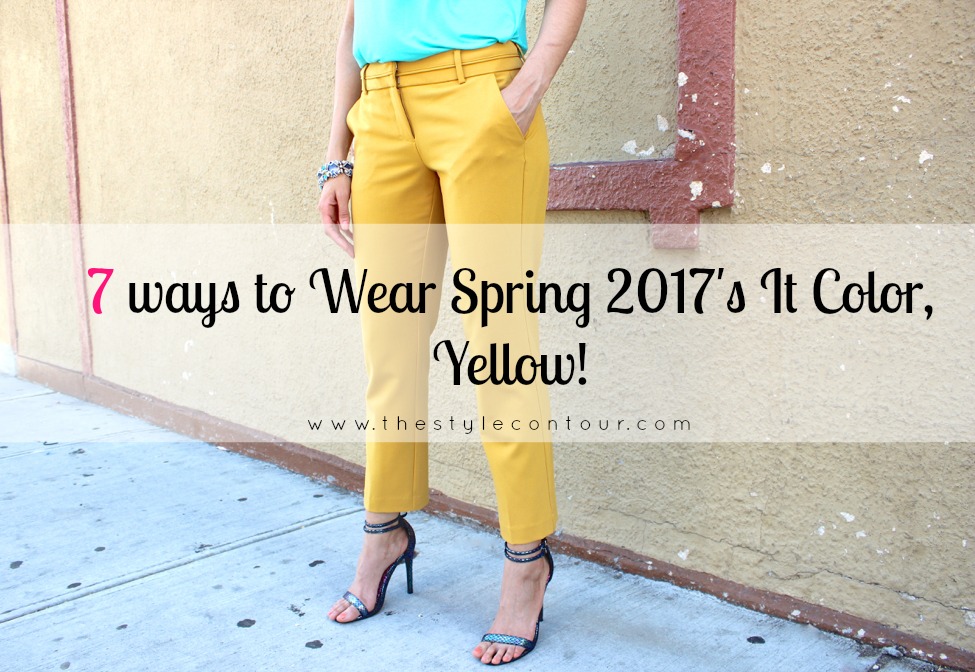 Happy Tuesday my gorgeous friends!
A couple of weeks ago, we talked about how red and pink are trending big this spring and even into fall! Another color that's not generally as popular as the two that's equally trending is yellow and understandably so, it can be a tough color to pull off not only in finding the right shade for your skin tone that doesn't wash you out, especially if you're fair skinned, but knowing what colors actually look good paired with it, too. It's just not a no fuss color option and I know for that reason many avoid it at all costs.
Well, hopefully after reading through today's post and seeing a little throwback of some of the outfits I put together last season, you'll feel inspired to give it a try. As with anything new, I suggest you go into uncharted territory with simple pieces. So, if you're not one for color in general, particularly yellow and you feel after seeing some of the outfits that you still can't pull it off, opt for a clutch or shoes.
If you feel yellow washes you out, then I'd suggest opting for pieces that are far away from the face to prevent both your skin and hair from appearing dull. Once again, opt for accessories that can be easily added and removed or perhaps a blouse that has some hints of yellow in the form of a print that's easy on the eyes, which you will see an example of below; let's get started!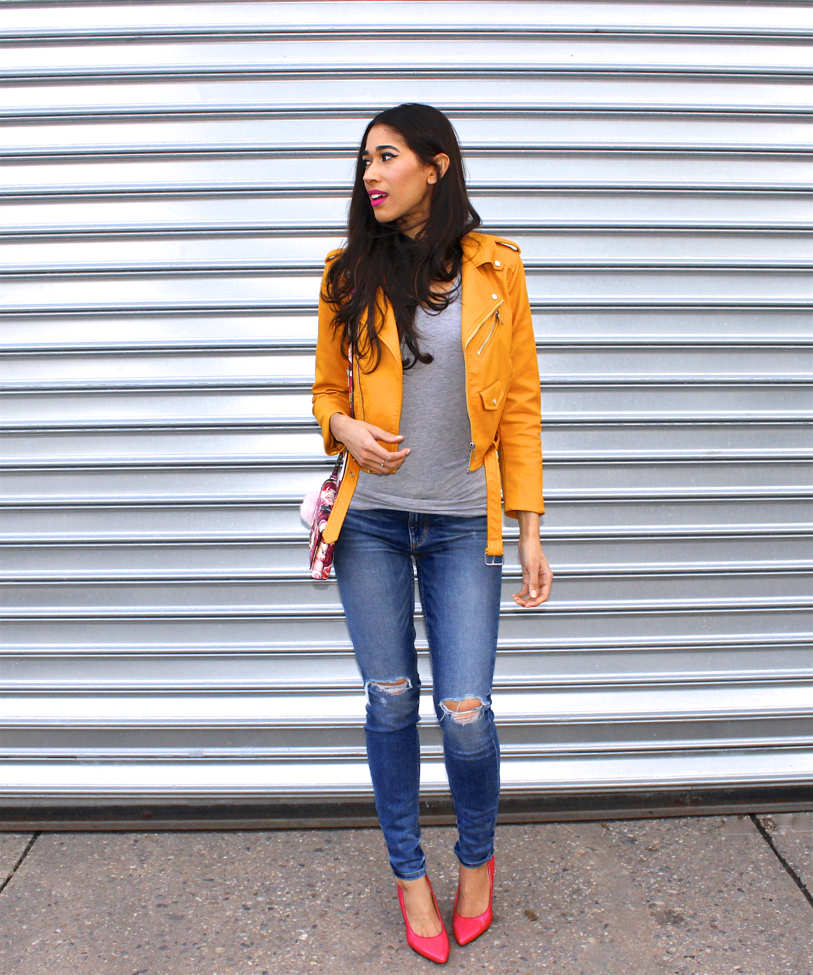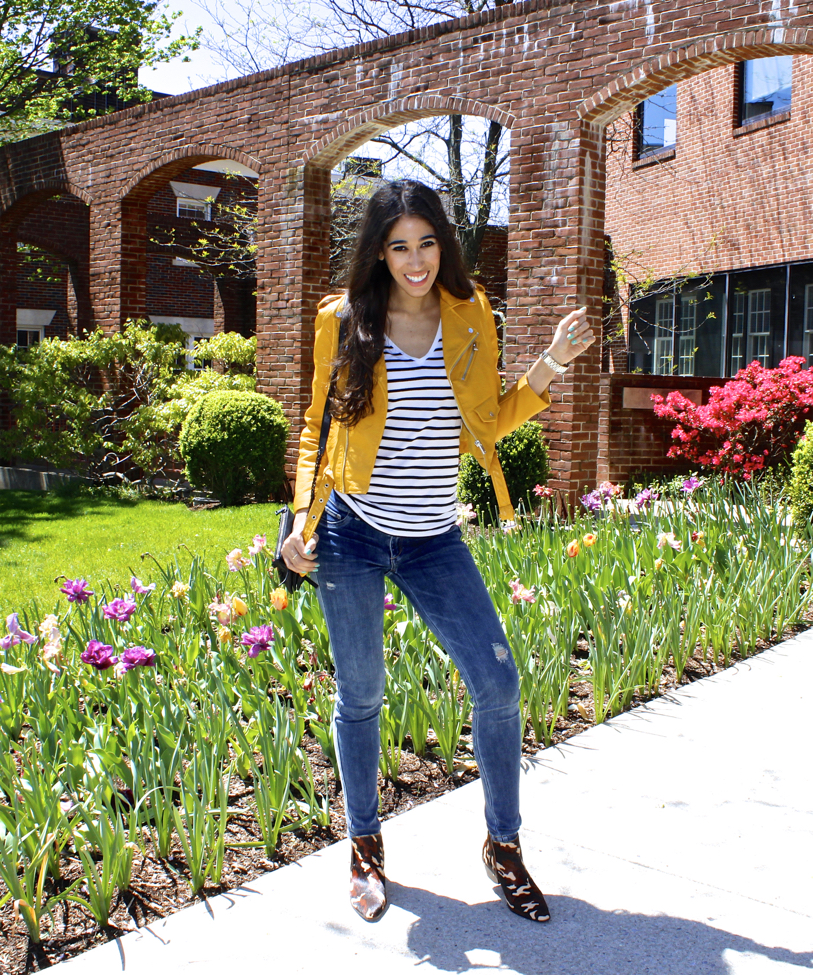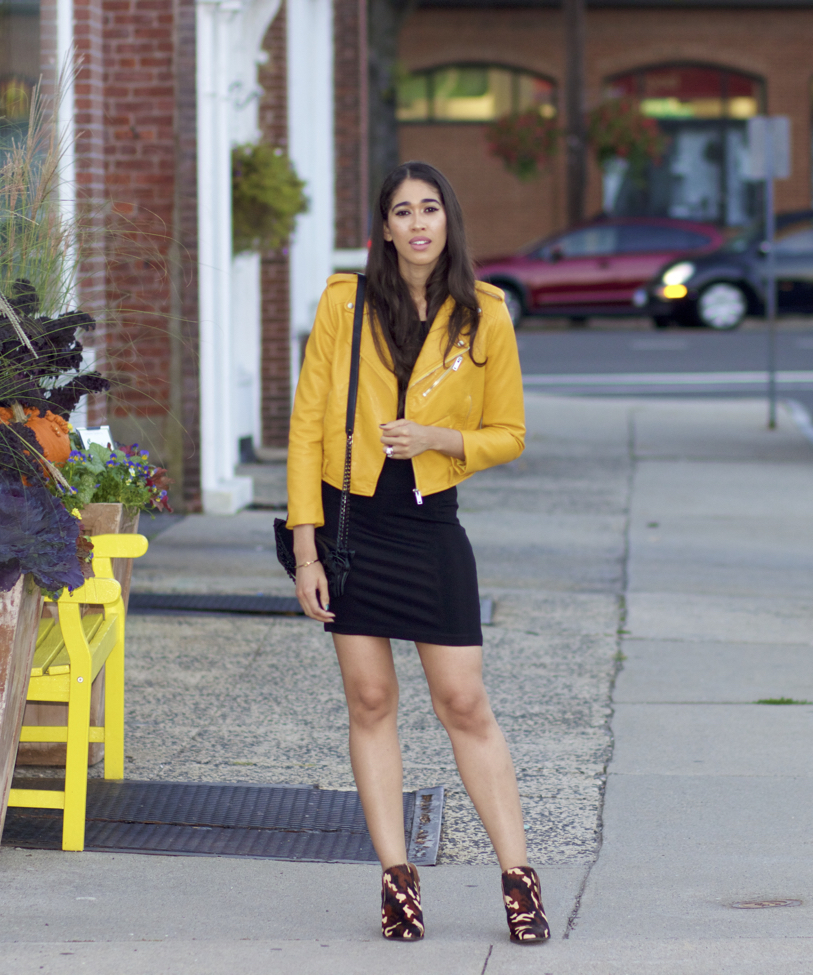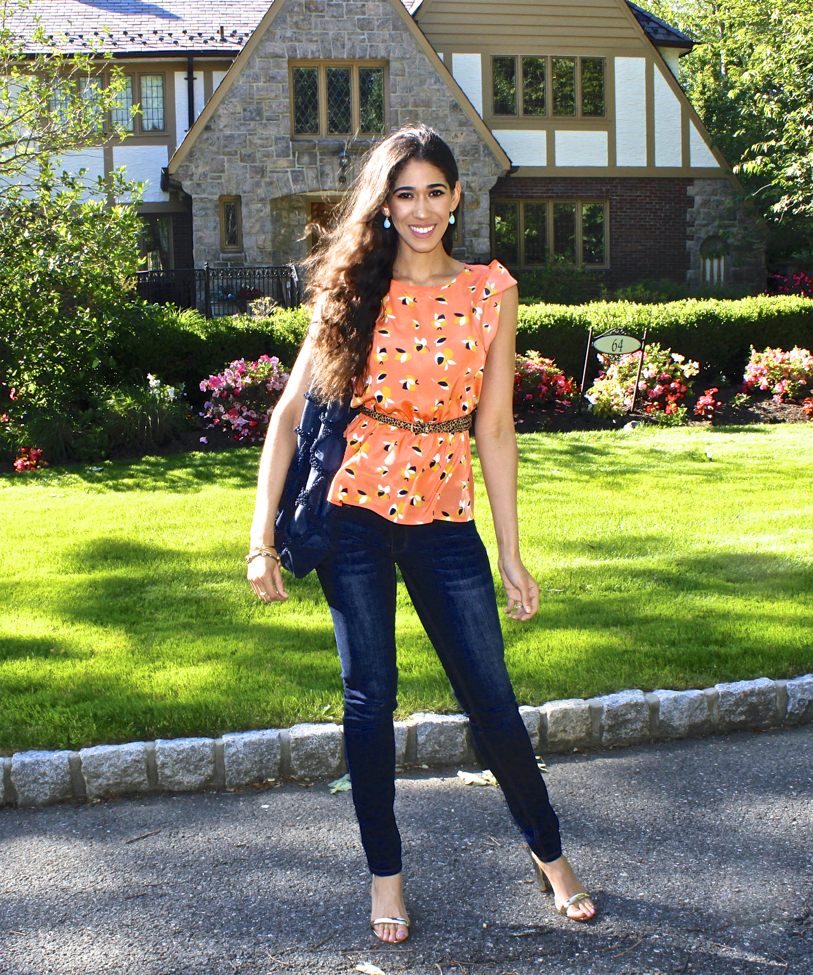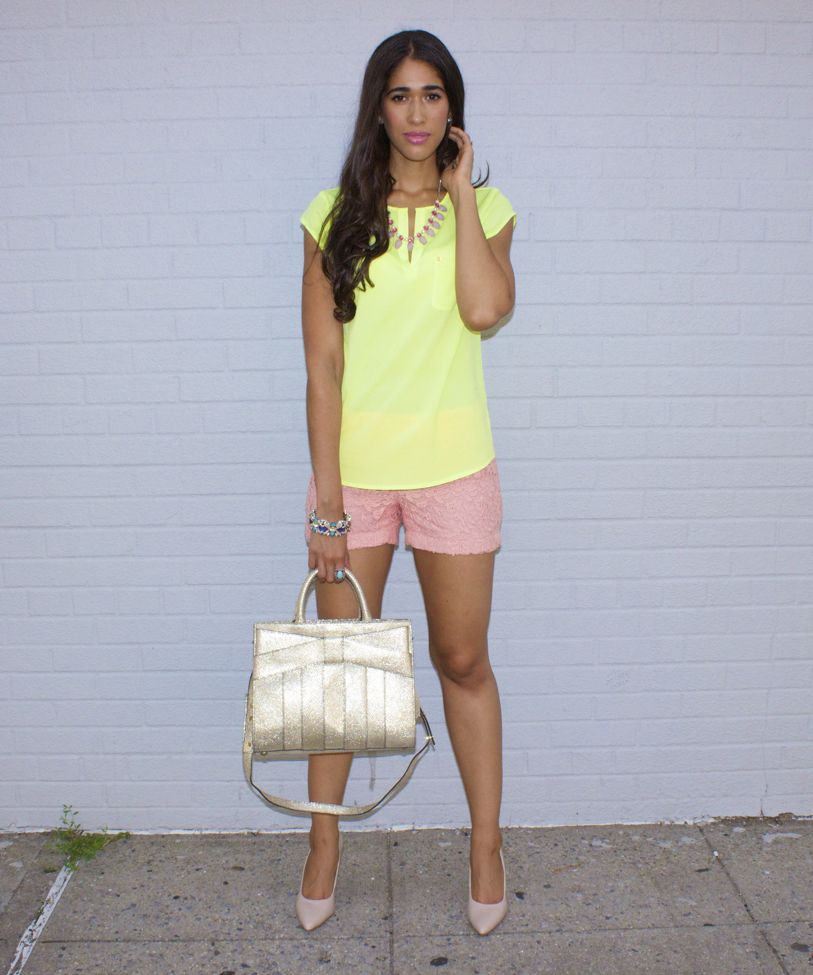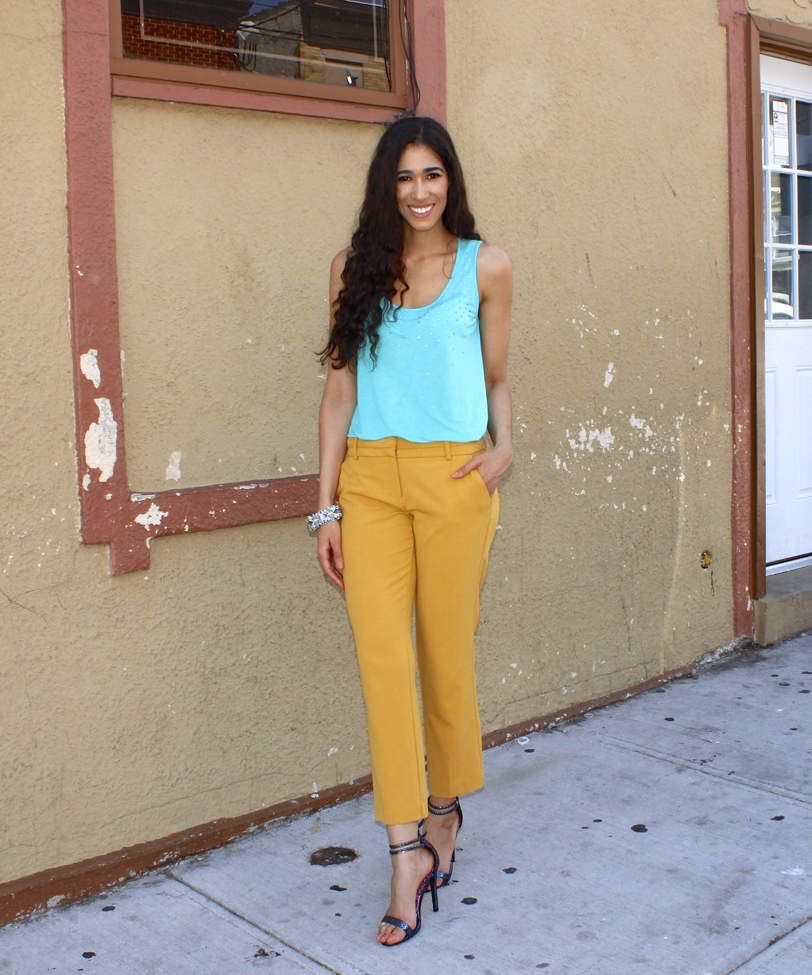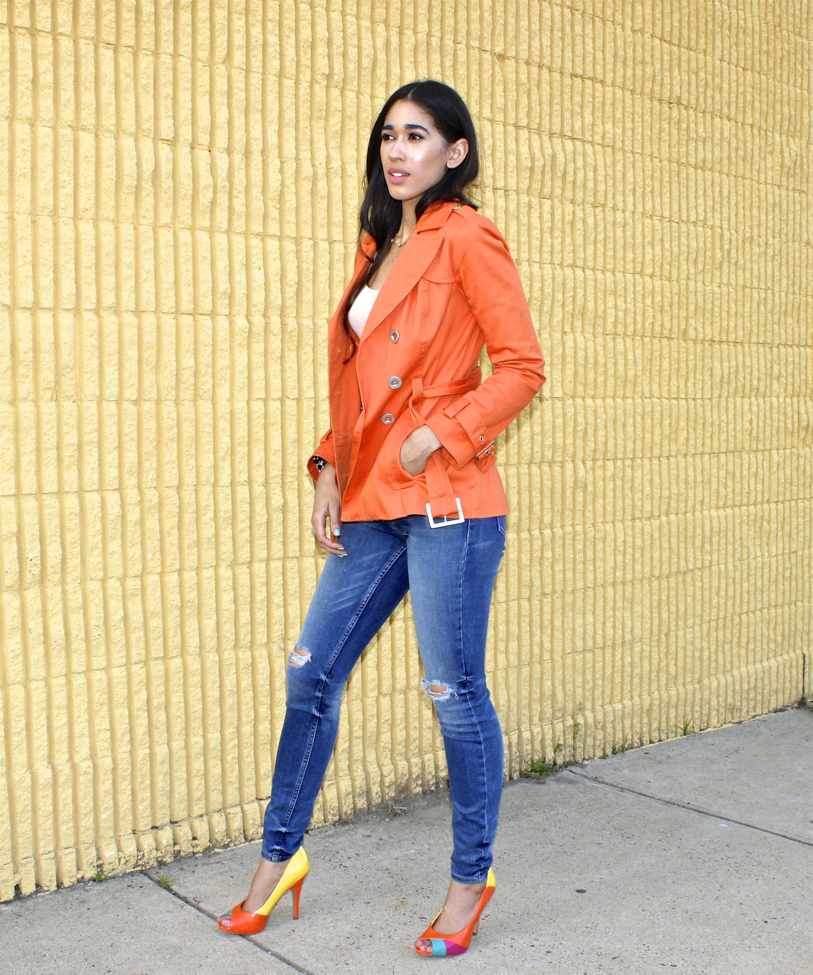 Well, what do you think?! Will YOU be giving yellow a try this spring season? Nonetheless, I hope you found some inspiration in this post! Thanks so much for stopping by, my dear friends, and I hope your day is as beautiful as YOU!
XO,