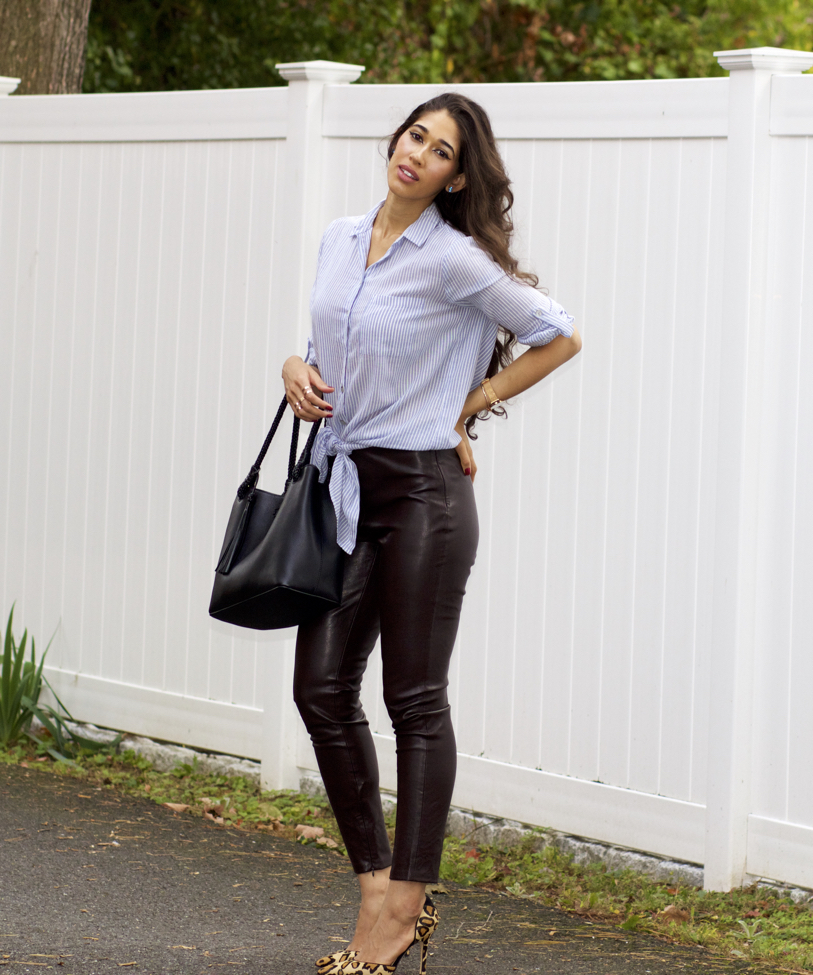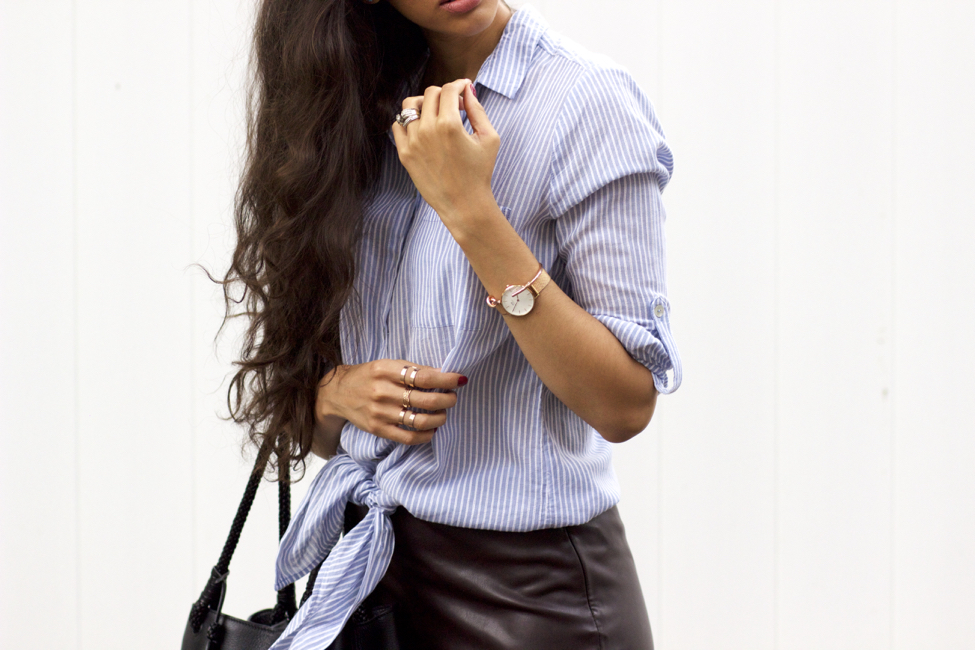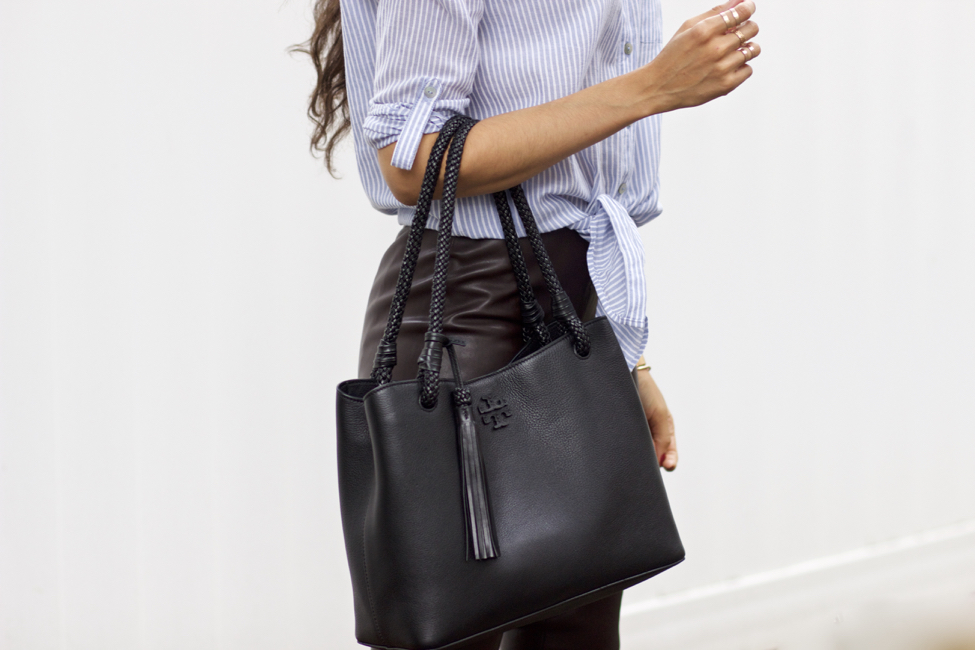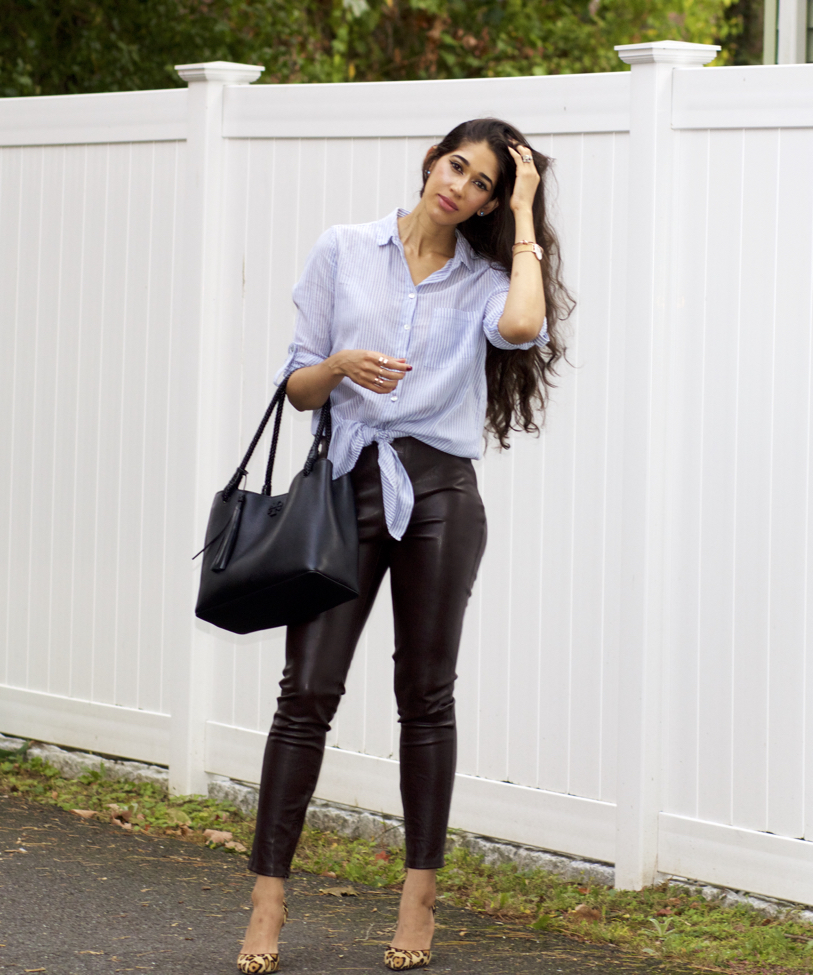 Shirt: Similar | Faux leather pants: Similar | Earrings | Bag | Shoes: Similar
---

---
Happy Monday my gorgeous friends!
How was your weekend? Mine was pretty relaxed for the most part. I really tried to take it easy and rest, since last week was so hectic. I took a nice break from my phone and social media, which felt really good. These days, I try to soak up and truly live in the moment. All of the catastrophic events and evil acts we've, unfortunately, been seeing nearly every week have been a reminder of how fragile life is and how we shouldn't take it for granted. This sometimes means putting the phone down, stepping away, and giving your undivided attention to those around you.
Moving right along to today's outfit, I wanted to look for yet another way to style this blue striped shirt you've seen my style a number of times this past summer. We often see light blue stripes during the warmer months, but I wanted to demonstrate how you can still get use out of them during the fall, by styling them with more seasonal pieces, such as dark chocolate-y browns and leather. I had originally intended on wearing nude pumps, but my leopard ones came to mind. I thought it would make for a great pattern mix; I love the way it turned out!
I hope you feel inspired to recreate this outfit yourselves, if not in working with a striped shirt, at least in the color pairing! Thanks so much for stopping by, my gorgeous friends, and I hope you have the most amazing week ahead!
XO,