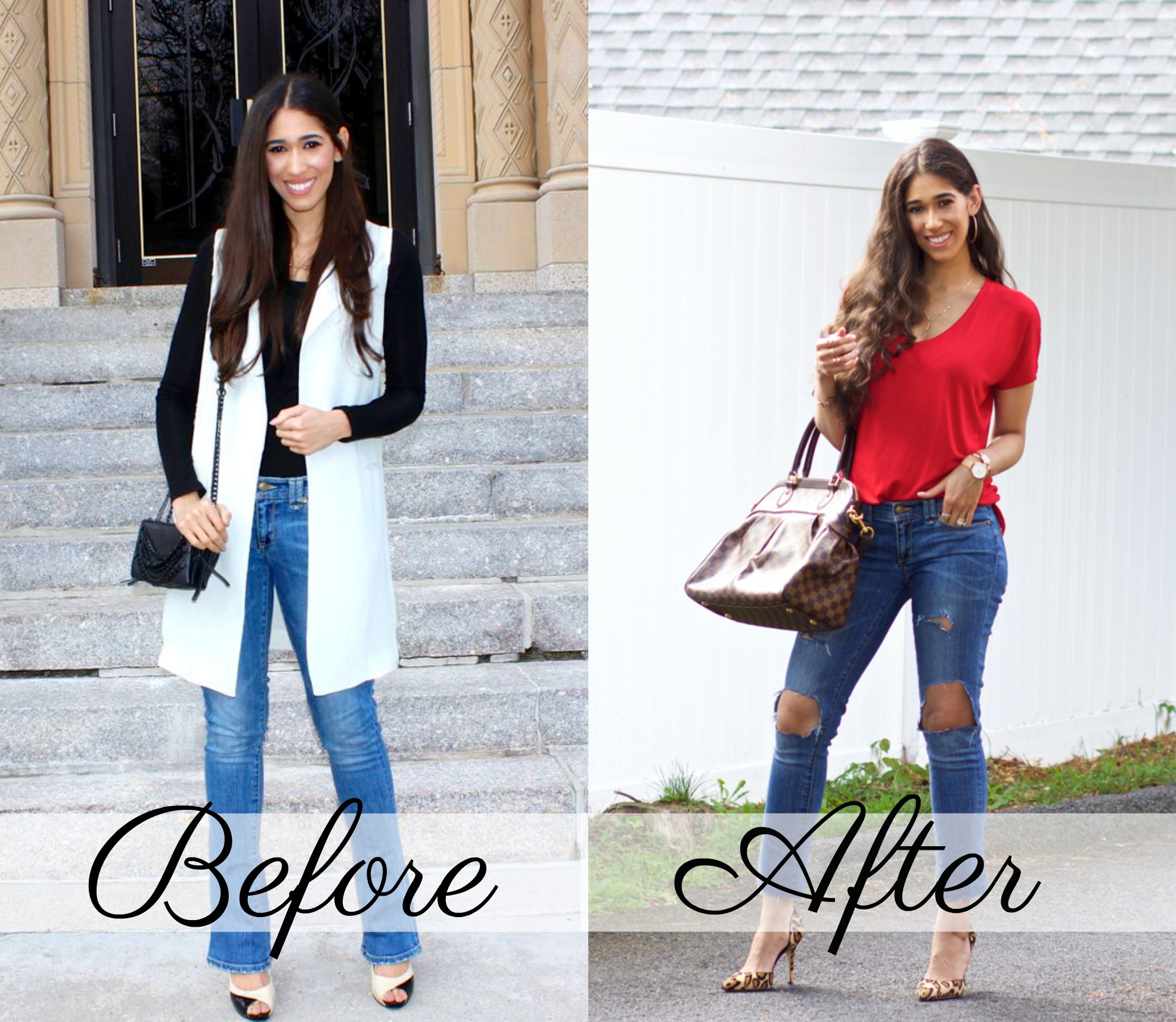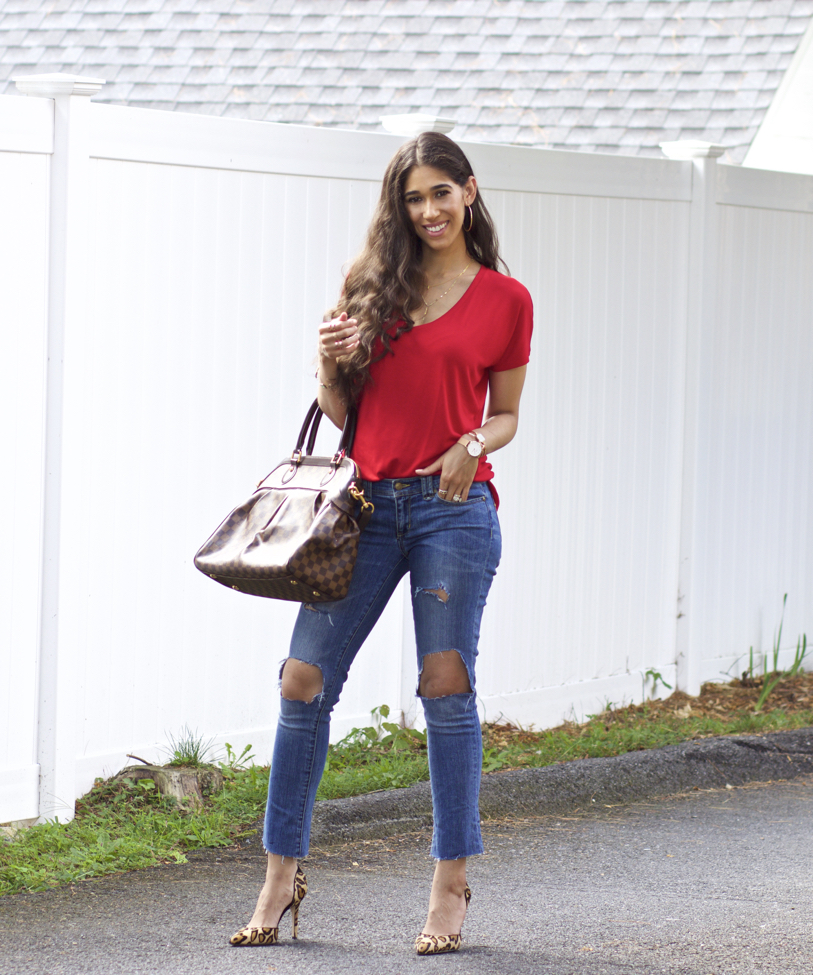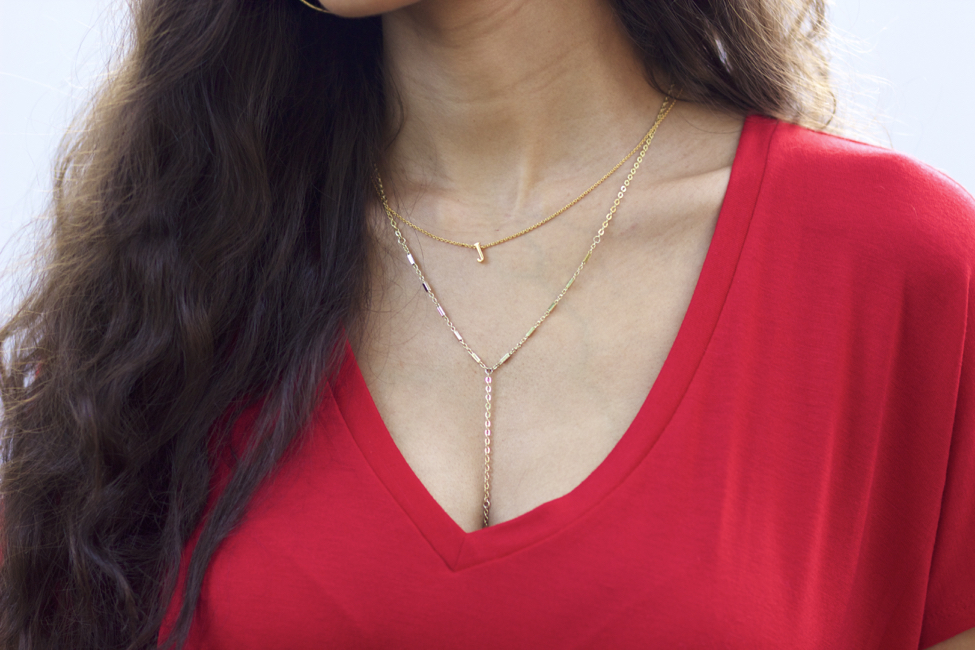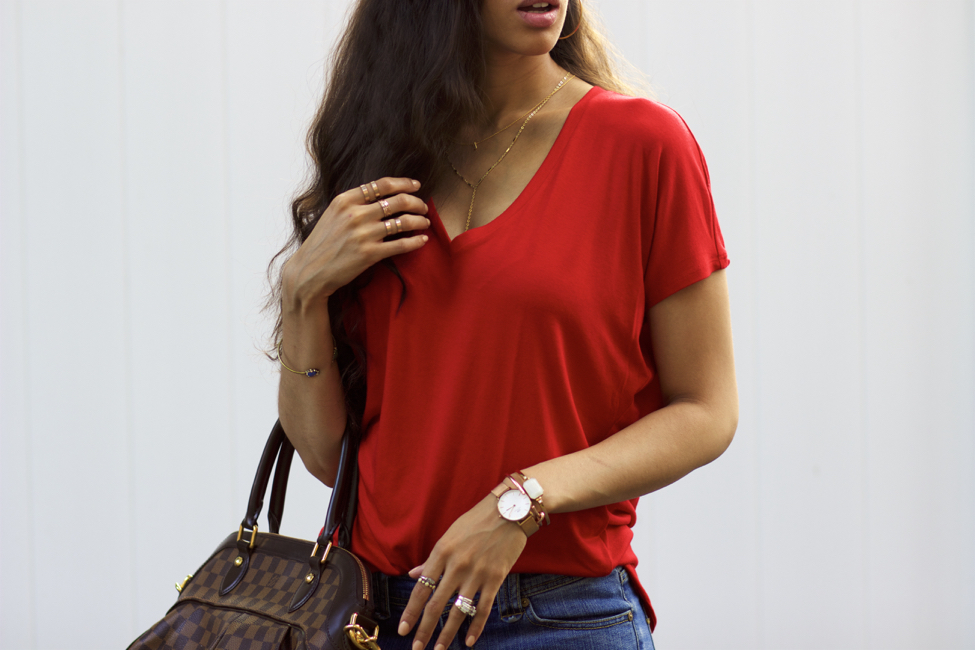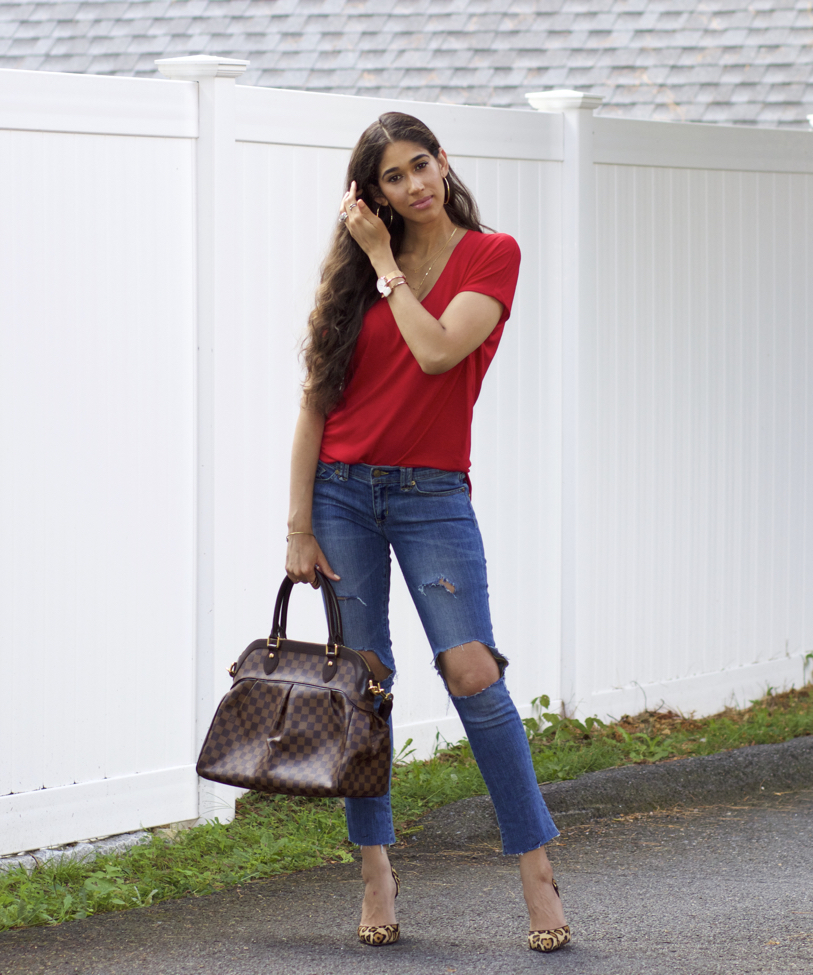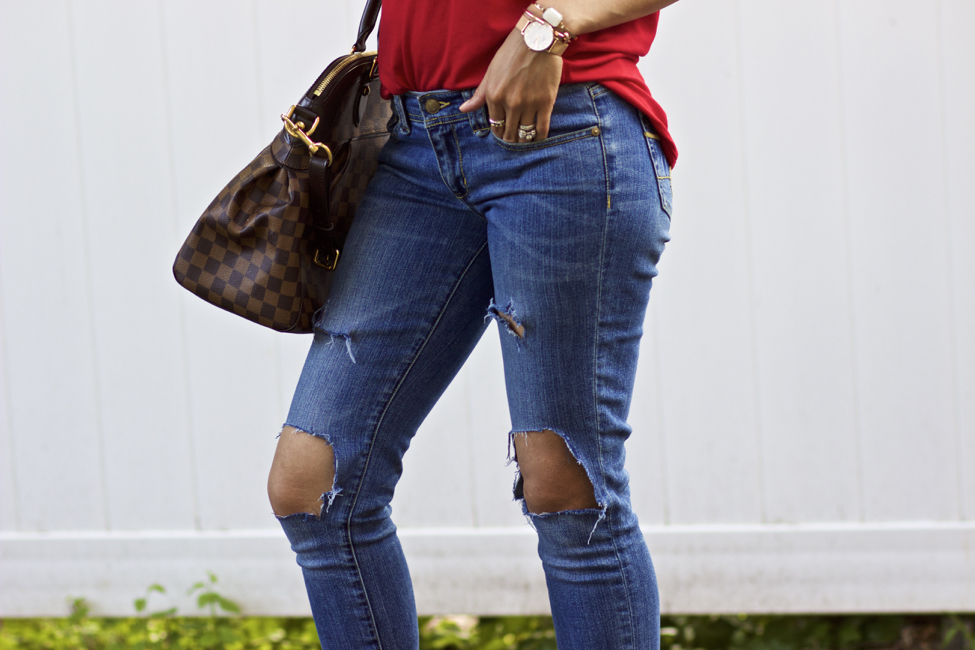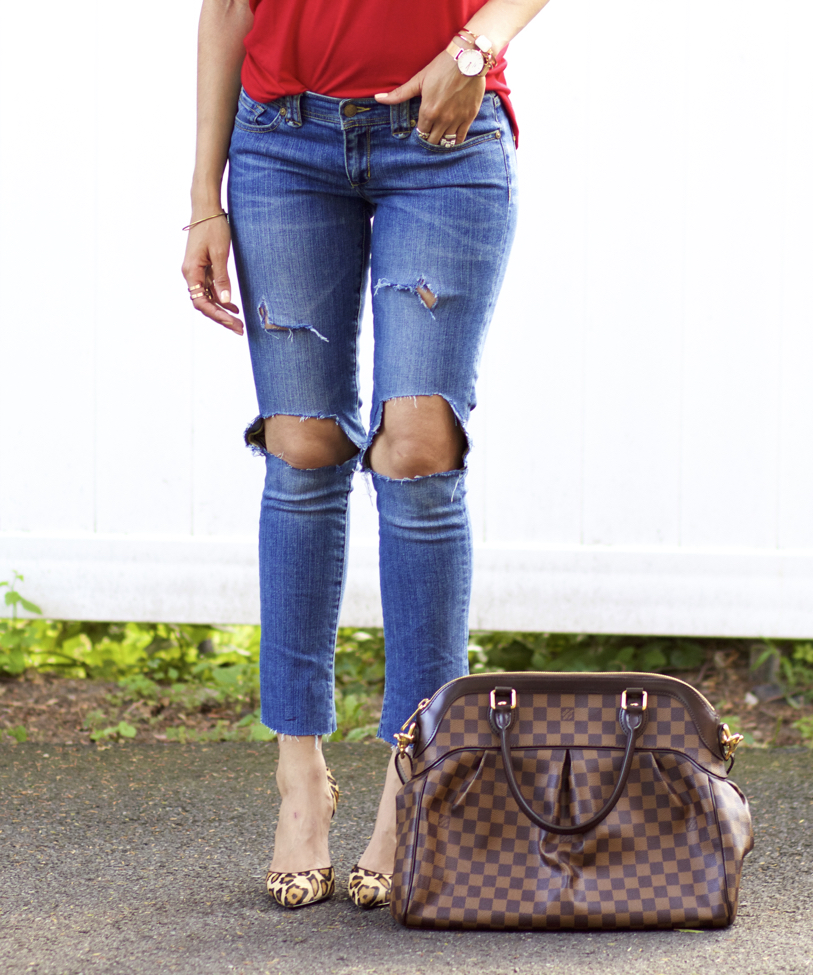 Tee (B1G1 50% OFF) | Jeans: DIYed old jeans (similar) | Monogram Necklace: Similar | Y-Necklace c/o | Watch c/o | Knotted Cuff c/o | Moonstone Bracelet c/o | Shoes: Similar (ON SALE HERE) | Bag: Louis Vuitton Trevi GM
---
---
Happy Friday my gorgeous friends!
Now tell me, how in the world is it Friday already?! Is it just me or did this week fly by? I'm not complaining ;)
Last weekend, I was sorting through my closet and came across these 7 for all mankind jeans I've had for quite some time now but rarely ever wear. When I took them out, I no longer felt they were my style and placed them in the pile of clothes to give away, until I a light bulb went off and I thought, "why not try to distress them and make them into a brand new pair?" I had never done this to a pair of jeans before and I'm not the best at DIY projects, so I was a little nervous about how they'd turn out.
I had been eyeing a few pairs of jeans that had large distressed details around the knees and figured why not try to create that same effect and you're looking at the end result. The last time I wore these jeans was in my '60s Mod post over a year ago, which you can see from the first photo above; don't they look so different after the DIY?
Often times when getting rid of pieces in our closet we just throw them in a pile to get rid of, like I did initially. This taught me to first think of the possibility of reviving them, creating a new vibe and look altogether. Now, of course, depending on the actual piece, this isn't always possible, however, it is more likely than we may think. So, the next time you're thinking of tossing those old jeans, how about creating some shorts or add some patchwork, embroidery, or some plain 'ol distressed details as I've done here. I think patchwork and distressed details are the easiest to try your hand at, if you're not a DIY kind of person because the details don't need to be perfect, which makes it that much more forgiving.
Hopefully I gave you some motivation this weekend to take a step back at your closet and see what you can create!
Thanks so much for stopping by, my gorgeous friends, and I hope you have a wonderful weekend ahead; see you all on Monday!
XO,