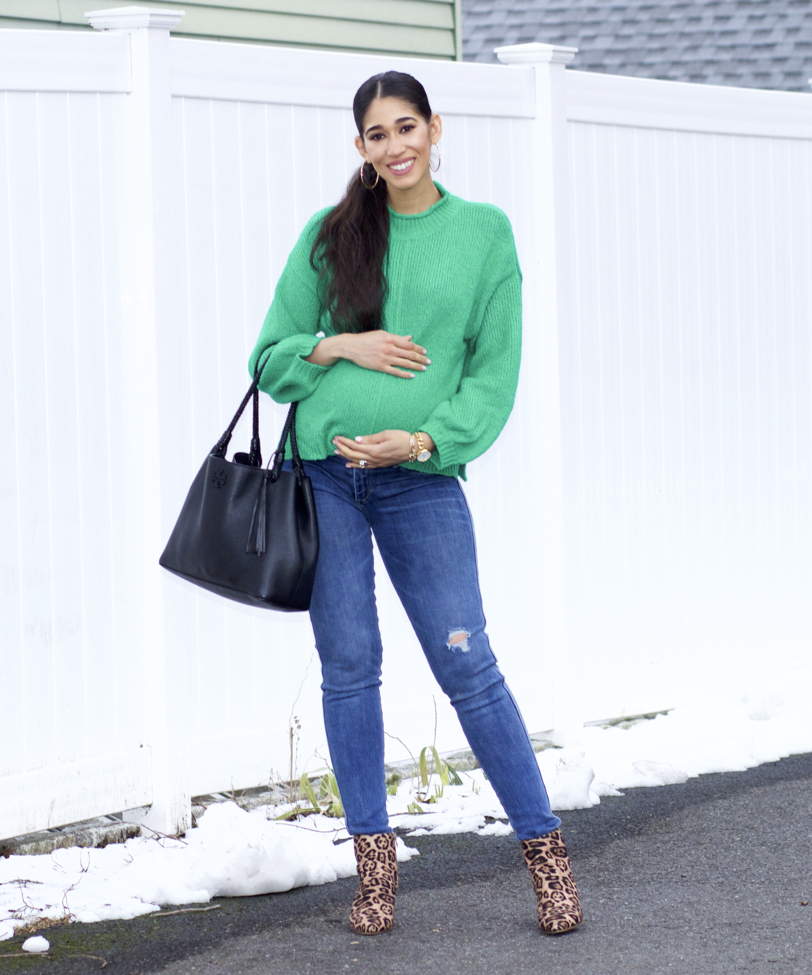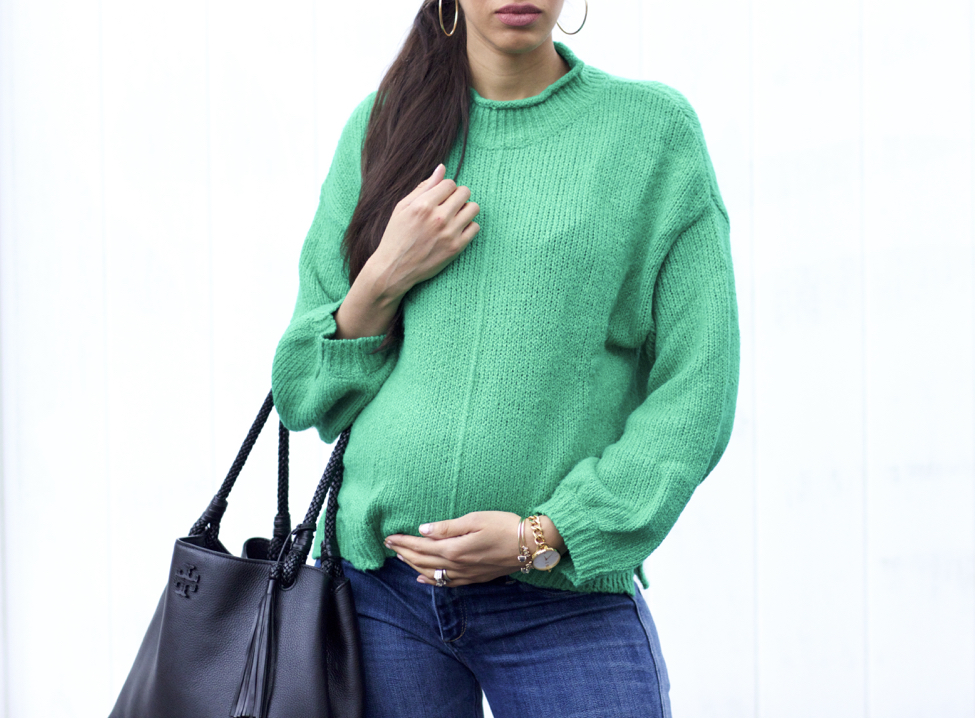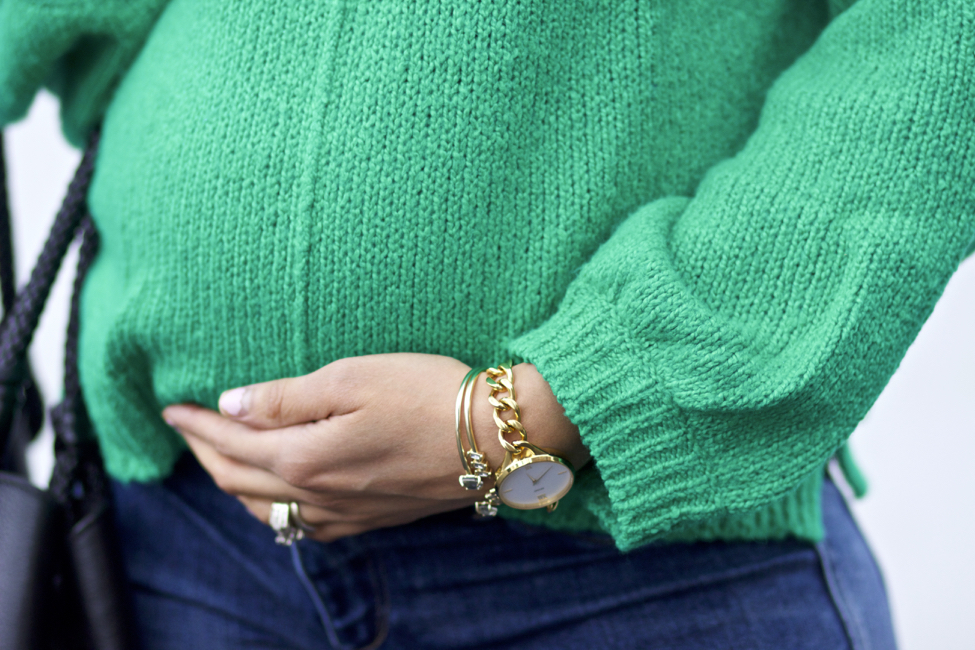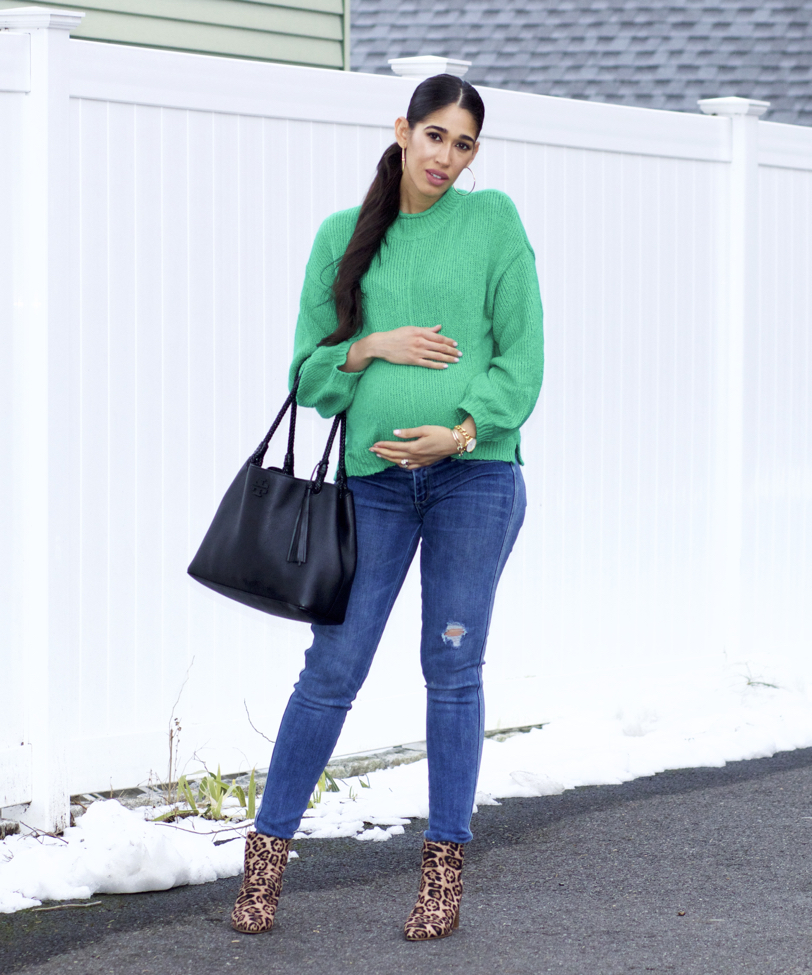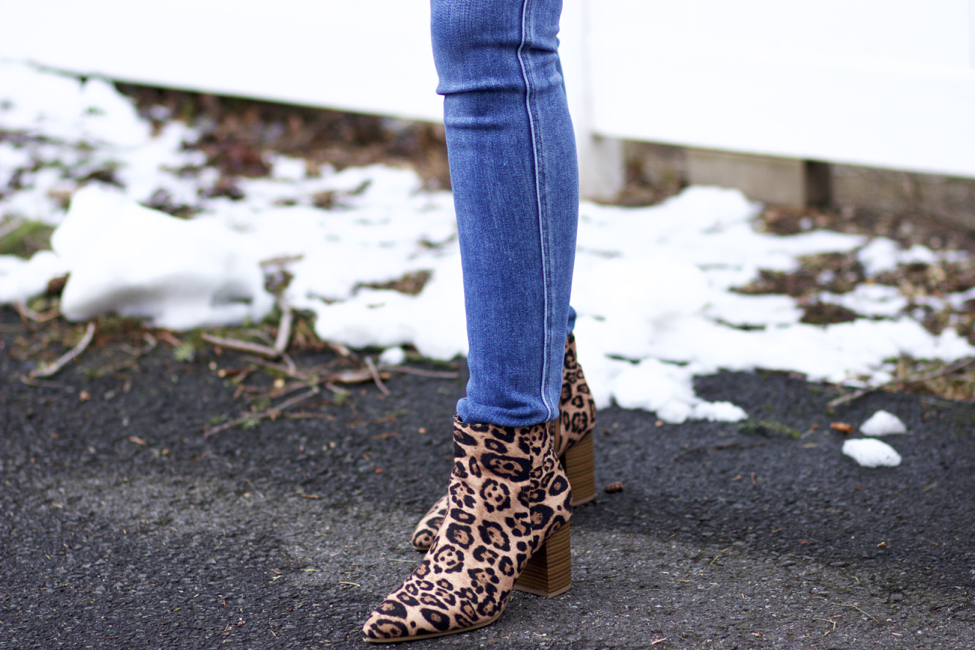 SWEATER: Similar | JEANS (they're non-maternity) | BOOTS: Similar | BAG: Similar | BRACELETS C/O here & here
---
---
Happy Wednesday beauties!
I didn't even realize that I have somewhat of a theme going on this week with statement boots! The thing is, I'm the type of person that if I'm into something at the moment, I tend to reach for that particular thing a lot or similar options and I guess I'm really into patterned boots, haha! Well, it's understandable when they can do so much for your outfit. You can choose to have more fun and pattern mix or go the more simple route and still look as though you tried. I actually think this is one of the best ways to sample pattern mixing because the pieces would be so far apart that it won't intimidate you when you stare at yourself in the mirror when deciding that is your final outfit before you head out the door. Please tell me I'm not the only one who tries on three (maybe even four) outfits and stares and does every type of moment (half spins, full spins...you get it) in the mirror to see if it works?
I don't have many green pieces in my wardrobe. I actually have only three, all of which I've already worn and styled on the blog multiples times. I have a purse, a pair of loafers and my most recent addition is this sweater. I purchased it during the Nordstrom Anniversary Sale back in August. I fell in love with the shade of green and the overall fit. Unfortunately, it's sold out, but I did find this one, which I also love. If you want that oversized fit and look, you can always size up one or two sizes. As you can see the one I'm wearing is starting to barely fit, so I had to get that last wear out of it for the season, haha.
I'm wearing my go-to jeans. Let me tell you, New York & Company's SOHO jeans are amazing! I have a few pairs that have lasted me roughly 8 years and now two pregnancies. The stretch is incredible. I gained about 27lbs with Aviah and was still able to wear them to the very end and the same seems to be holding true this time around. Plus, I've been wearing them in between my first pregnancy and when I learned I was pregnant with baby number two, so they don't permanently stretch out (I was wearing them at my pre-pregnancy weight again). Their sales are always so good, too. They either have a B1G half off or free.
Oh, and lastly, I had to point out how that last photo looks like I have one leg, lol. I have no idea how my other leg completely disappeared behind my other one, I find it quite comical, haha.
Anyway, I hope you're all having a great week so far!
Linking up with Amy of Straight A Style. Feel free to join in here!