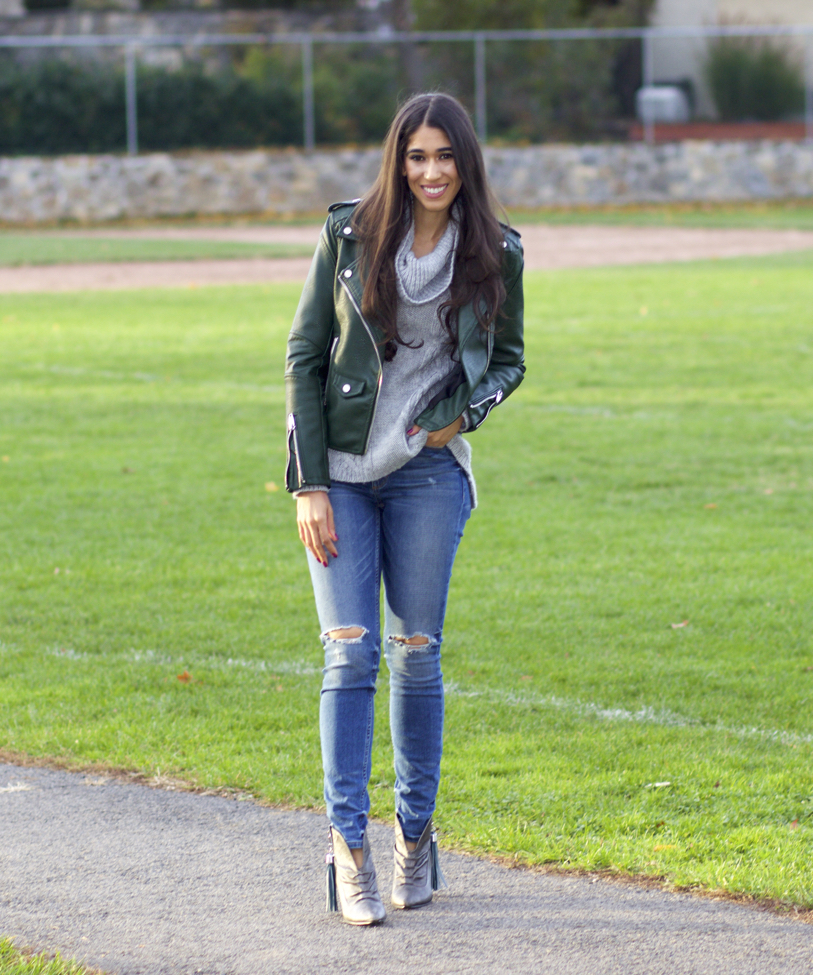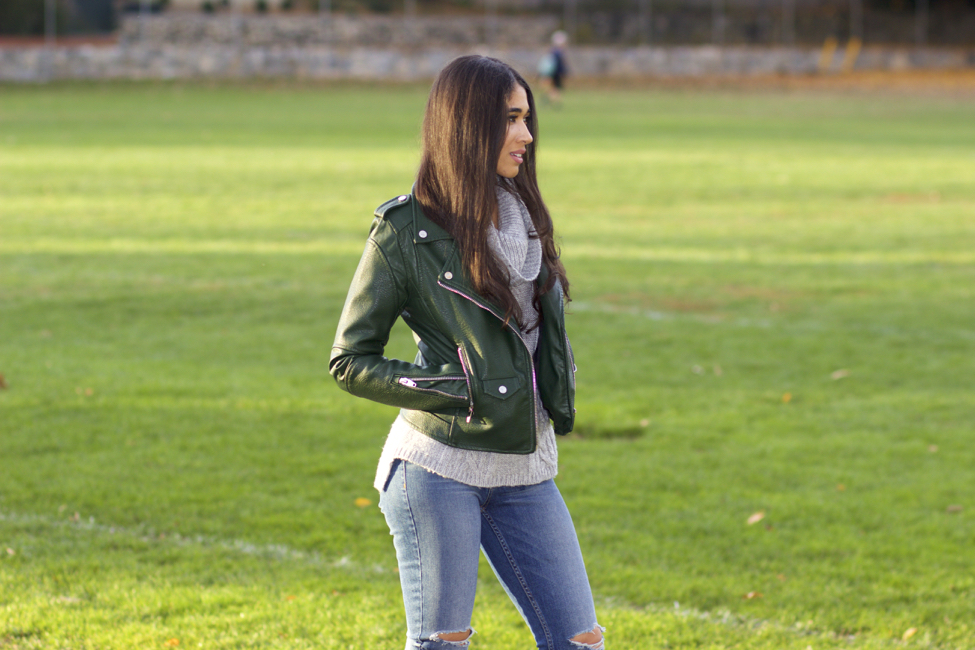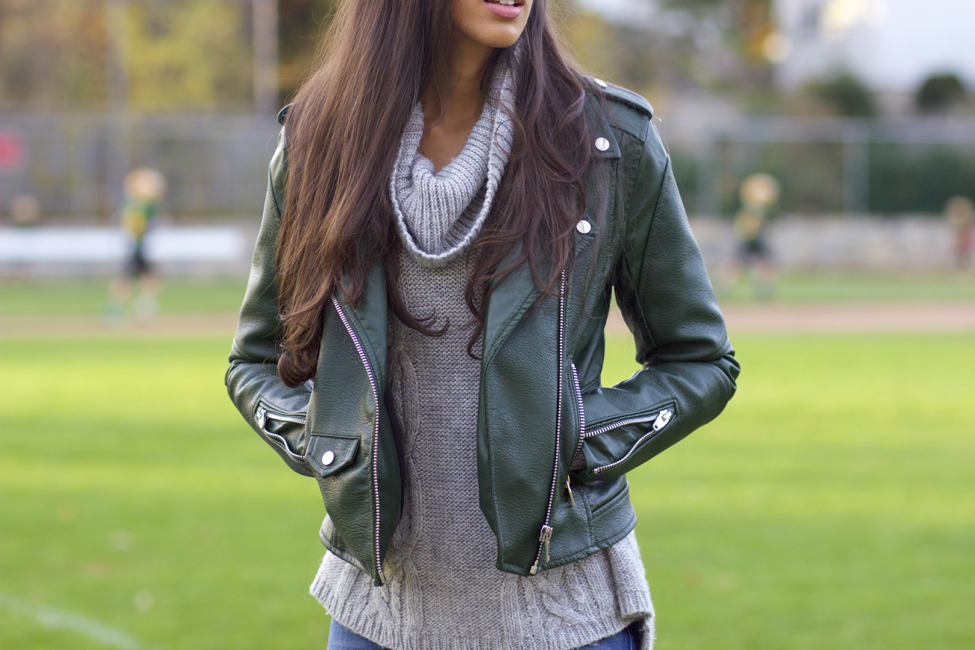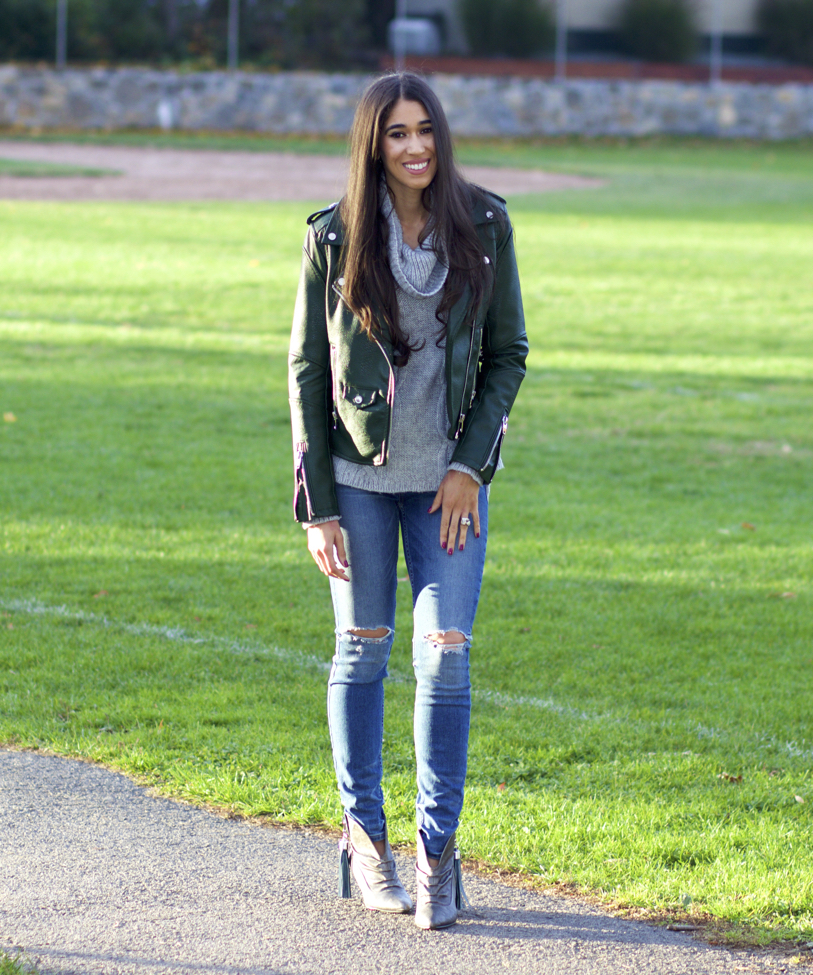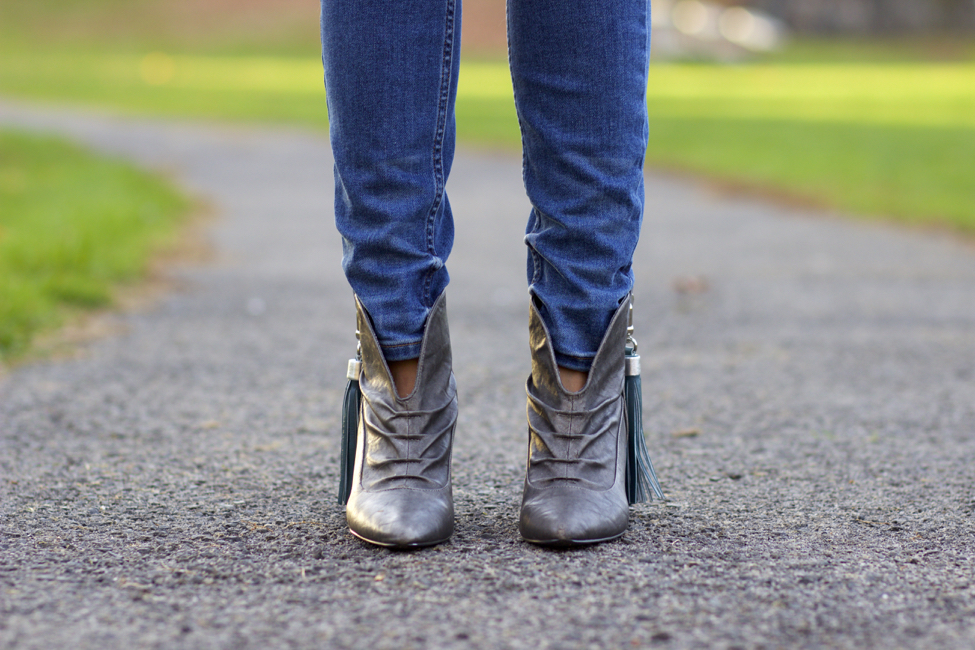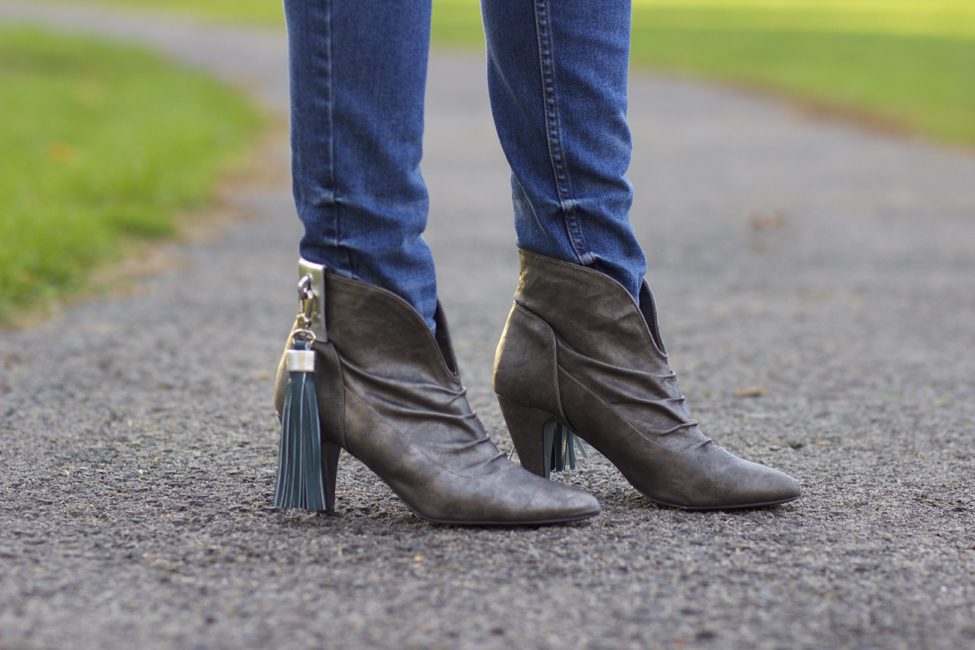 :Outfit Details:
---
Jacket: BlankNYC (HERE) // Sweater: Cynthia Rowley (similar HERE) // Jeans: GUESS (similar HERE) // Removable tassels: c/o Lauren Farrel NY (HERE) // Shoes: So old, i don't remember haha! (love these)

---
Happy Tuesday, friends!
First off, you may be wondering what's been going on with my posting schedule lately. I typically post Mon-Fri, but last week I posted 4 days and this week it will only be 3. I'll be filling you in on the reason why soon, but I'm trying my very best to plan ahead and get back into the routine schedule, most likely after Thanksgiving week.
I'm really excited about today's post because it's in collaboration with a fellow blogger, who's become a friend of mine through the blogosphere these past few years, Lauren Farrel! Lauren is a sportswear inspired fashion blogger and she has her own line of fashionable sports fan accessories, which includes jersey and football inspired purses from your favorite NFL teams (all are stadium friendly and are comprised of the most fine, high quality Italian leather) and now her latest addition, these removable tassels in the colors of your favorite team.
Being a native New Yorker (though I recently moved to Connecticut, it still feels sooo awkward saying that, lol) I've grown up supporting both the Giants and Jets. My step-dad growing up was a die hard Jets fan and he never missed a game, so it was always on every Sunday. And yes, I had to listen to Sports Radio every single time while driving in his car, I still know the radio show's jingle, haha.
Now that I'm married, I often spend time lounging with Eddie watching baseball, basketball, and yes, football. He loves both NY teams as well and so do I! I've never been to a football game before, but have been to a couple of basketball games and the dilemma was always what to wear. I love that Lauren is filling in the space in combining both fashion and sports in a practical way that can be worn in and out of the stadium. So, you can opt for the most basic outfit and add in some of her accessories to support your favorite team and look cute and stylish.
Now that we're in football season and there are all sorts of game day themed parties we'll be attending in anticipation for the grand Super Bowl in February, I definitely suggest you check out her site for some cute pieces to wear!
What's YOUR home state and what game do you enjoy most, if you're into sports? Thanks so much for stopping by, my gorgeous friends, and I hope you have the most amazing day ahead!
XO,