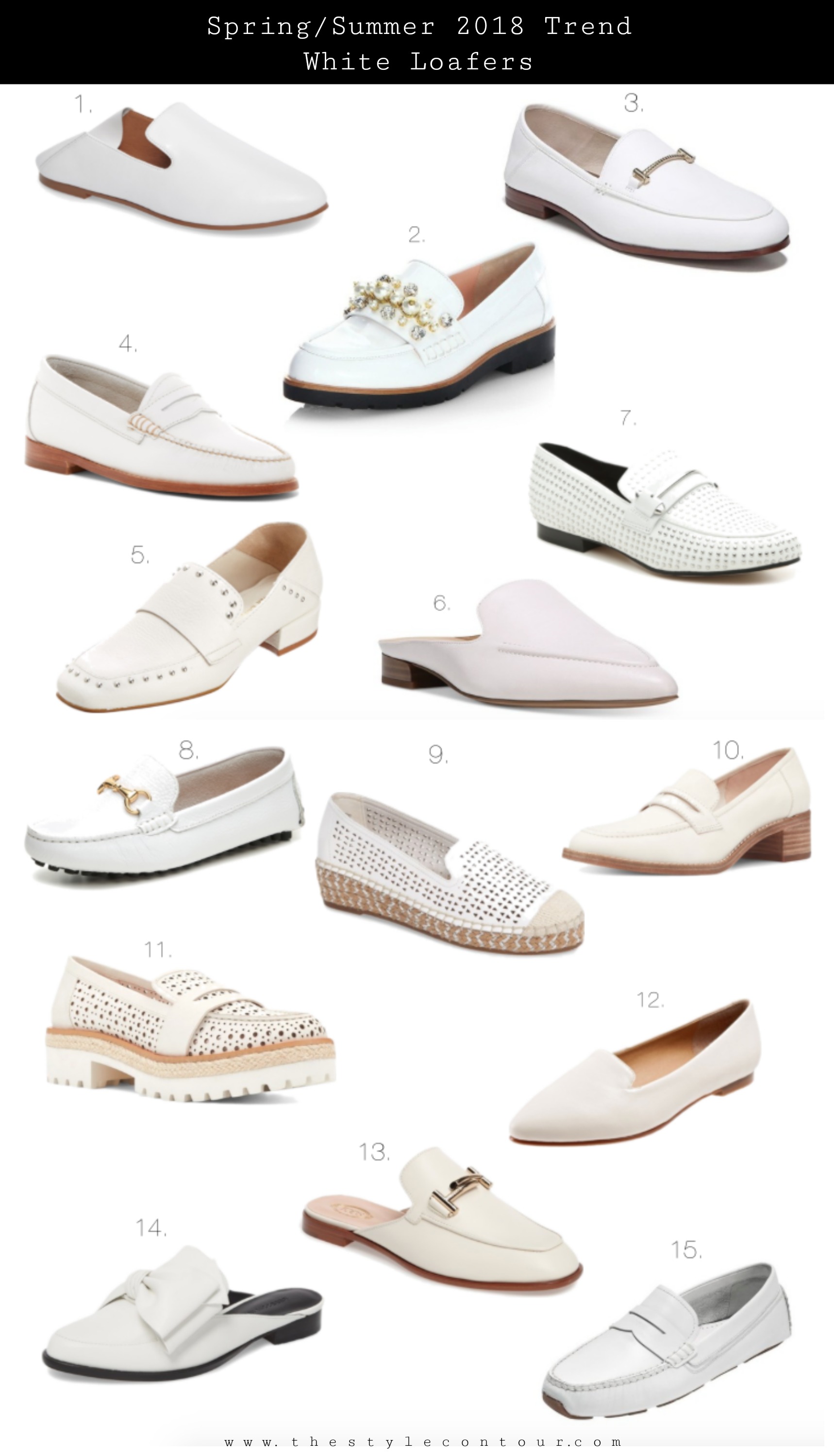 :: SHOP THE SET ::
1 | 2 | 3 | 4 | 5 | 6 | 7 | 8 | 9 | 10 | 11 | 12 | 13 | 14 | 15
---

---
Happy Friday my lovely friends!
I'm sure many of you know that white boots are quite the trend this winter and have been since the start of fall. I personally don't see the white shoe trend slowing down this spring and summer. In fact, I think it'll only gain more momentum, since they'll be more practical to wear during the warmer months. I mean, let's face it, though white boots may look uber chic, they aren't necessarily the shoe of choice when it's raining, snowing, or there's a mix of both, which basically defines winter; at least in the northeast. It's almost inevitable that you'll get them dirty and it can be annoying to try and wipe them clean again.
White shoes in general can be tricky, but when the weather is less unruly, it makes it easier to wear. I think we'll be seeing white shoes a lot in the form of pumps and loafers. Perhaps even more so the latter. There's nothing that can really add that clean and chic touch to a pair of distressed denim or even a maxi dress (I'm thinking a black and white star printed one, love!) than a pair of white loafers. Think of them as the white tee for your feet, very versatile and quite classic. Though this may be trendy at the moment, I think it's one of those classics that happen to be trending. White loafers, in my opinion, don't have a dated look about them. Of course when you're going the more minimal route. When there's more details on the shoe then within a few years time, they can appear dated, but that'll all come down to how you choose to have them evolve with your wardrobe.
I've been wanting a pair of white boots myself, but haven't hit checkout in my cart because I know myself and they will most likely be permanently grey by the end of the day (rhyming without trying here ;). White loafers, on the other hand, I think I can manage. I mean, I do wear white sneakers.
What are your thoughts, would you wear a pair of white shoes?
Thanks so much for stopping by, my friends! I hope you have a great weekend and I look forward to seeing you all again on Monday!
XO,