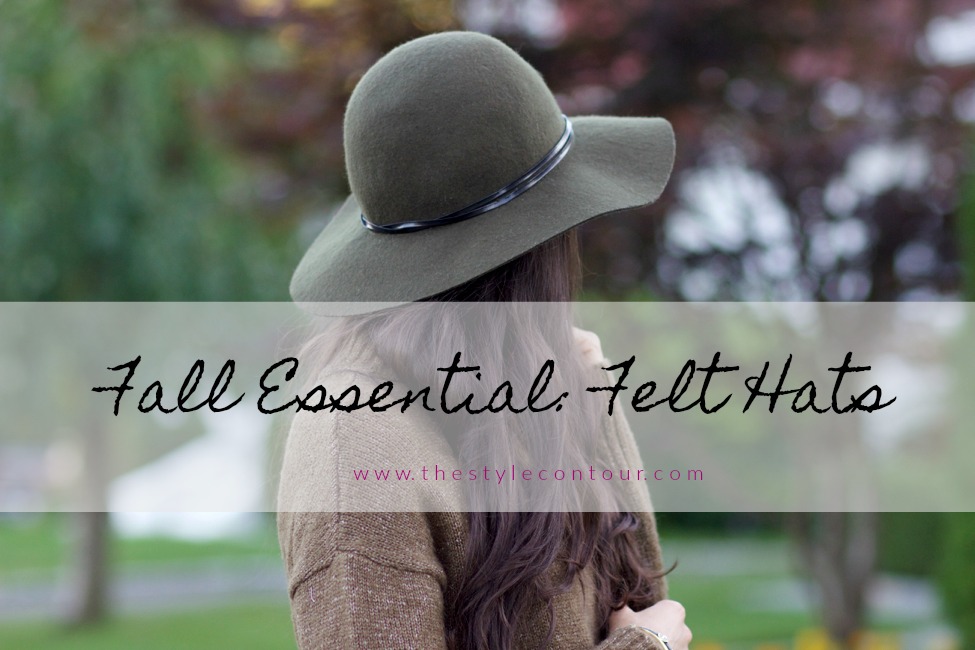 Happy Tuesday my dear friends!
Continuing on with my Fall Essentials, today we're talking about felt hats, the glamorous way to keep warm and cute come fall. There was a time I was hesitant in wearing them because I felt they looked a bit over the top leading others to think, "who the heck does she think she is?" as I walked down the street. I've never had such a reaction, so it was all in my head and I'm glad I decided to forgo that insecurity and embrace them because they're ridiculously cute and fabulous! Here's why I love them...
:: WHY I LOVE THEM ::
They're practical for keeping your head warm, hiding bad hair days or greasy hair, and add a nice statement to an otherwise basic or super plain outfit. They're also a great way to experiment with pops of color, like I did in this outfit post with the teal hat.
:: MY SUGGESTIONS ::
As mentioned, they're great ways for adding a statement to your outfit, while allowing you to step out in second third day old hair with no problem! I'll also suggest that when wearing them, you go a bit simple with your outfit, perhaps a plain tee with some added details or sweater. I've been guilty of teaming it up with a fur coat and it just looked too overwhelming and appeared as though I was trying too hard, a look you obviously don't want. I think it's best to opt for one major statement or focal piece alongside some subtle details that are still rather captivating.
:: MY PICKS ::

I hope you found this post helpful, my gorgeous friends, and that it inspired you to experiment with felt hats this fall season. Thanks so much for stopping by and I hope you have an amazing Tuesday!
XO,