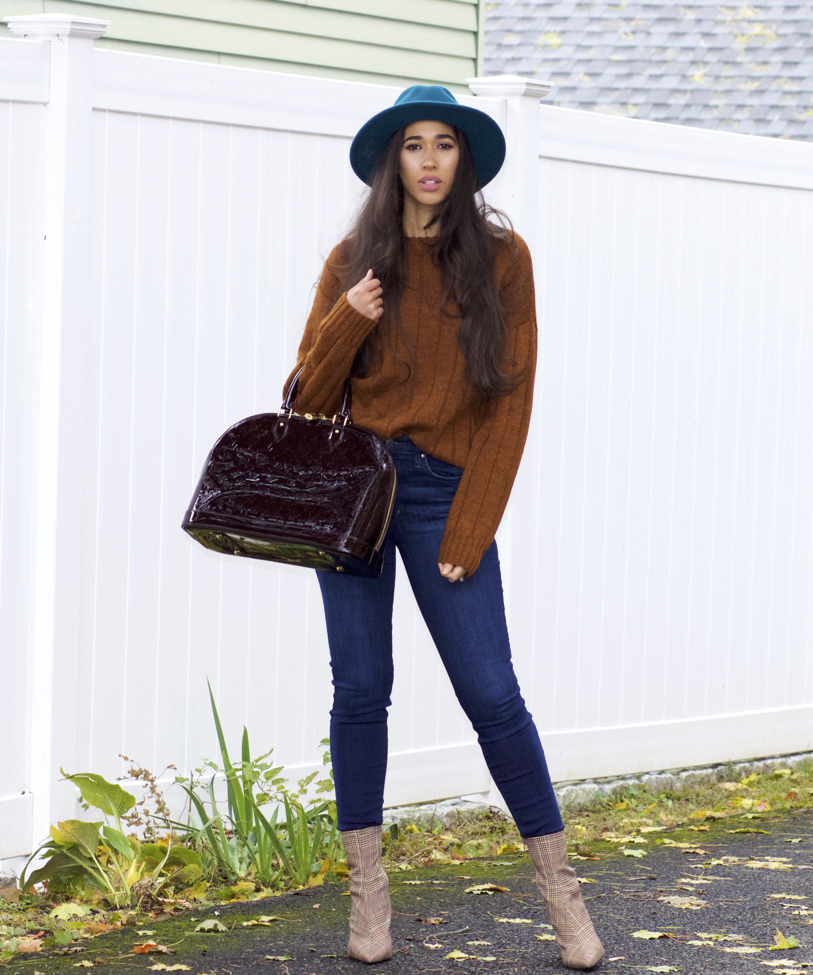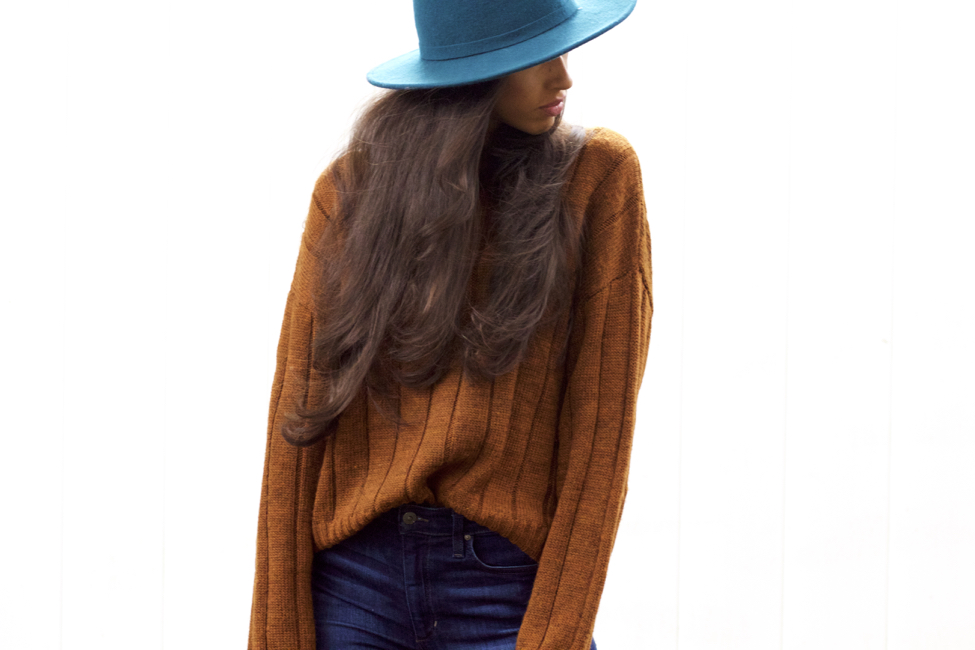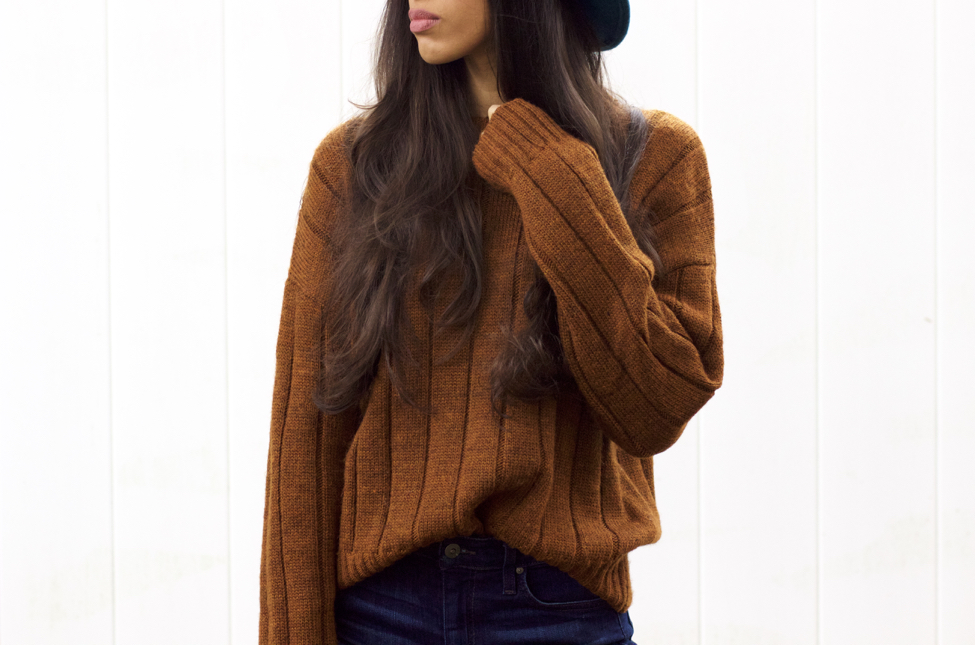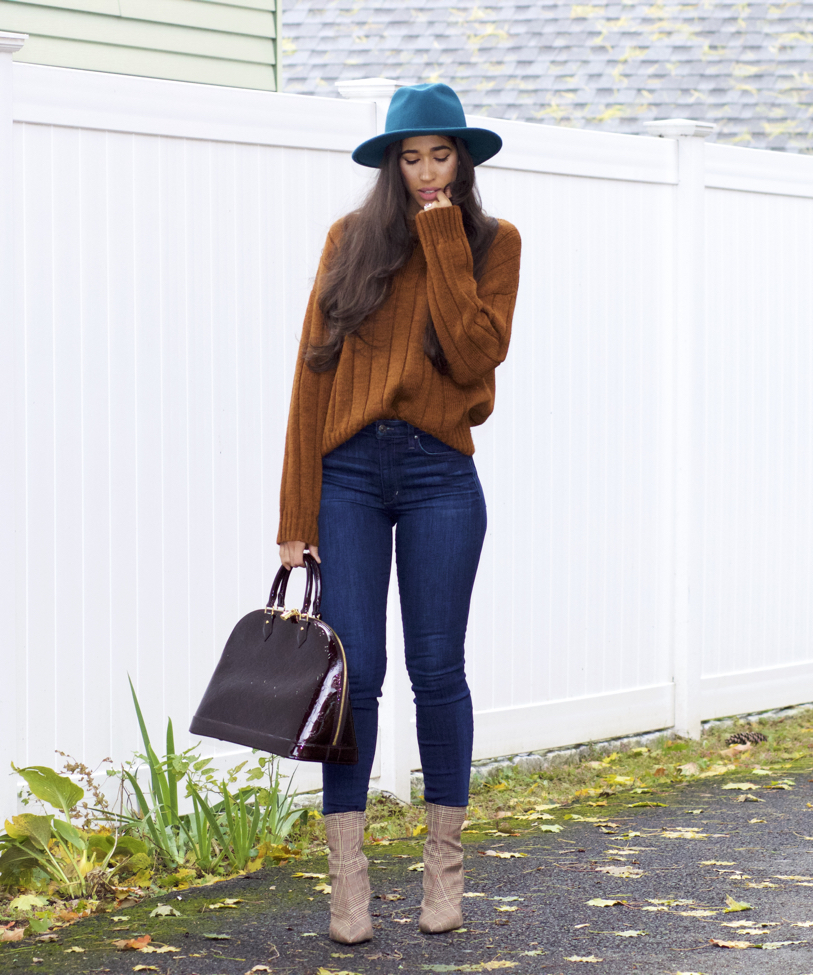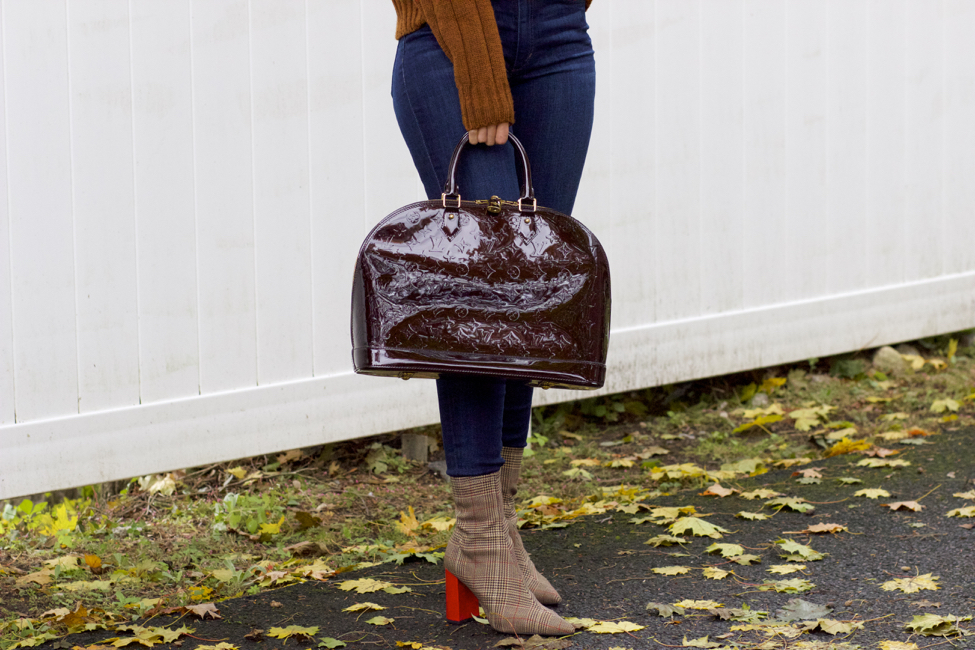 HAT: Similar | SWEATER: Similar | JEANS: Similar | BOOTS (different colors)| BAG: Louis Vuitton
---
---
Happy Wednesday my gorgeous friends!
I hope you're all having a great week so far! Today is the last day of October, which I still can't manage to wrap my head around. I can't believe we're about to enter into November, which is one of my favorite months. I'm so excited this time around because now that Aviah is bigger, she's able to partake in so much more this upcoming holiday season! I go all out for Thanksgiving and I'm so excited to have her help in the kitchen. She's at the stage where she wants to help me do everything, which is just too cute and I greatly appreciate. I know today is Halloween, which I personally don't partake in, so I'll be anxiously awaiting the start of November tomorrow!
Even though it's been fall for well over a month, to me it doesn't officially, officially start until November. Here on the east coast November is the time that the leaves really begin to change colors and nearly every road you take looks like a painting. So, if you've ever wondered when you should pay a visit to New York and stroll through Central Park, I'd say the time is now.
Since I have a deep admiration for all the gorgeous earthy shades and pops of color, I have to somehow translate that love into my fall wardrobe. It only makes sense. One of my favorite shades to wear this time of year is rust and I love the way it looks paired with teal. Something about it gives off that professorial, scholarly feel. I don't know perhaps it's the old study teal and gold lamp. You know the one that has the pull string to turn on and off?
I think the color combination is one that would look great on all skin tones as well. All shades that have a more saturated tone look good on everyone to be honest. The contrast is so flattering and when combined with other shades, it's absolutely beautiful. Do give them a try. Now's the time to reach for your plums, teals, and rich burgundy shades. Pair them with your darker denim to create a moody effect.
What are some colors you love to wear most this time of year?
Thanks for stopping by, my friends, and I hope you have an amazing day!