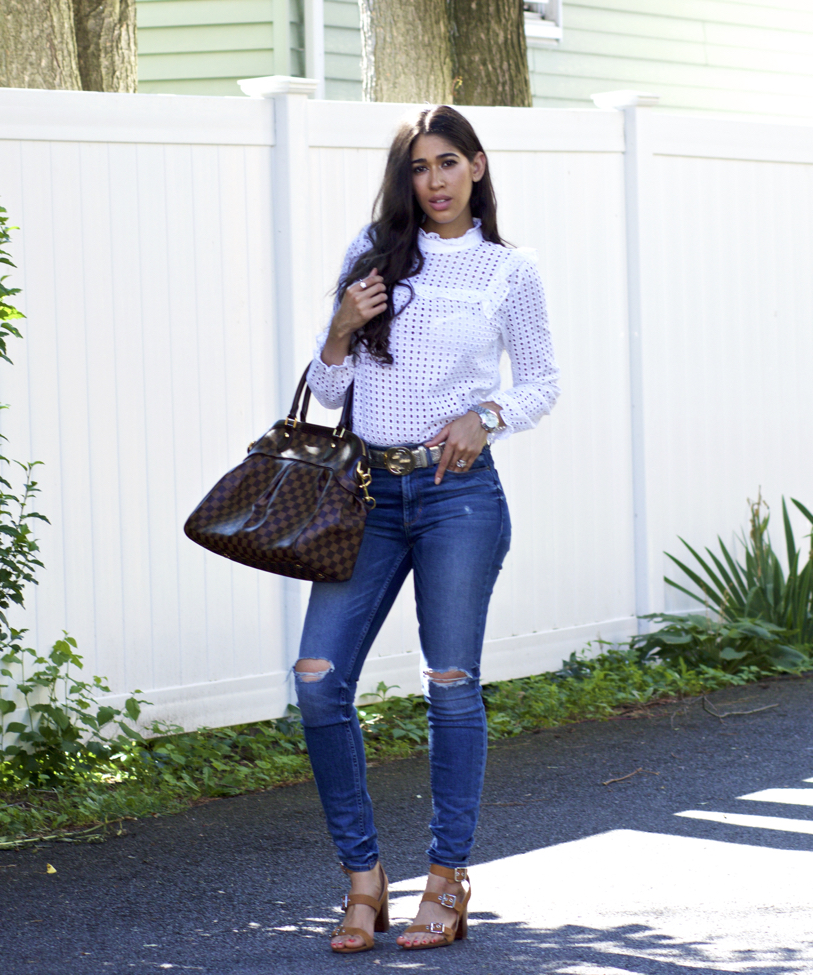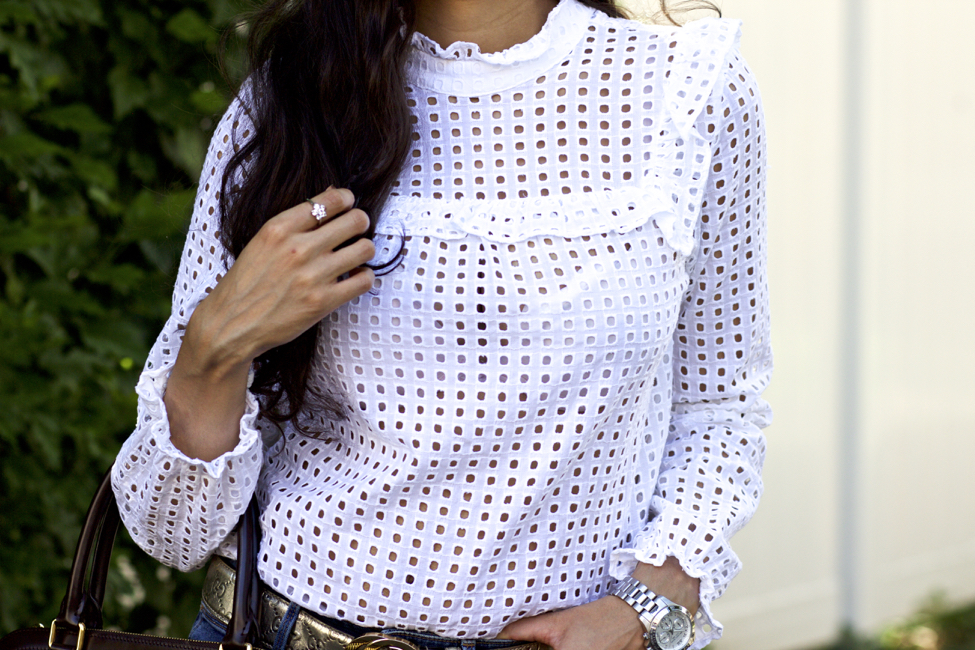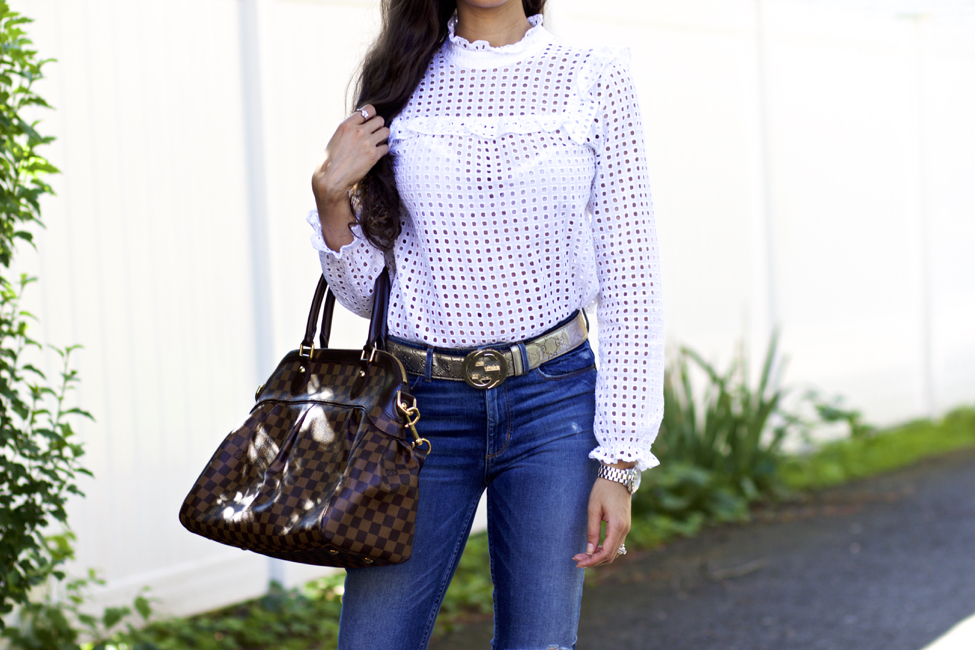 Top: Who What Wear for Target (similar here) | Belt: Gucci | Jeans: Guess (similar 40% off here) | Bag: Louis Vuitton | Shoes c/o
---
---
Happy Wednesday my beautiful friends!
It's been a week since my last post and since then, i've been trying to figure out a posting schedule that works, as well as finding the time to respond to comments and just carve out time for blogging in general; it's felt nearly impossible. I've decided to breastfeed and it was going great initially, but after the first week, things started to get super overwhelming; I'm producing a lot. Now, this is certainly a great thing and one I'm very thankful for, but it's so much that Aviah gets overwhelmed and finds it hard to feed because it just is too much for her to manage, making feeding all together stressful. I'm not going to give up and have been seeking advice from lactation specialist and if you have any suggestions, please feel free to send them my way on how to manage over production. I've heard pumping can make it worse, so anything other than that, lol. Since I've been having this challenge, I haven't been able to sleep much. Not only is breastfeeding itself very time consuming, but having this issue makes it even more. Right now, introducing a bottle can cause what they say nipple confusion, which would make her feeding on me challenging, so I can't have Eddie help me. Yeah, it's been stressful to say the least, but this too shall pass.
I'm not going to lie, on days that I would get extremely stressed and overwhelmed, I considered giving up on the blog altogether, but then I would read your comments filled with so much love and support and it would encourage me to get started again when I found the time. That said, if I haven't or didn't respond to any of your comments or visited your blog, if you're a fellow blogger, please bear with me. I know I keep saying this, but interacting with all of you in the comments is something I truly enjoy and I feel that's how we truly connect, so when I'm not able to do so, it just feels weird, ya know?!
Anyway, I'm off to go feed Aviah and then hopefully get some rest, haha. She has a doctor's appointment at 9am and I'd like to think I can get some sleep between now and then.
Thanks so much for stopping by and having so much patience, it really means so much to me and just shows how much support and friendship I have in all of you :)
XO,