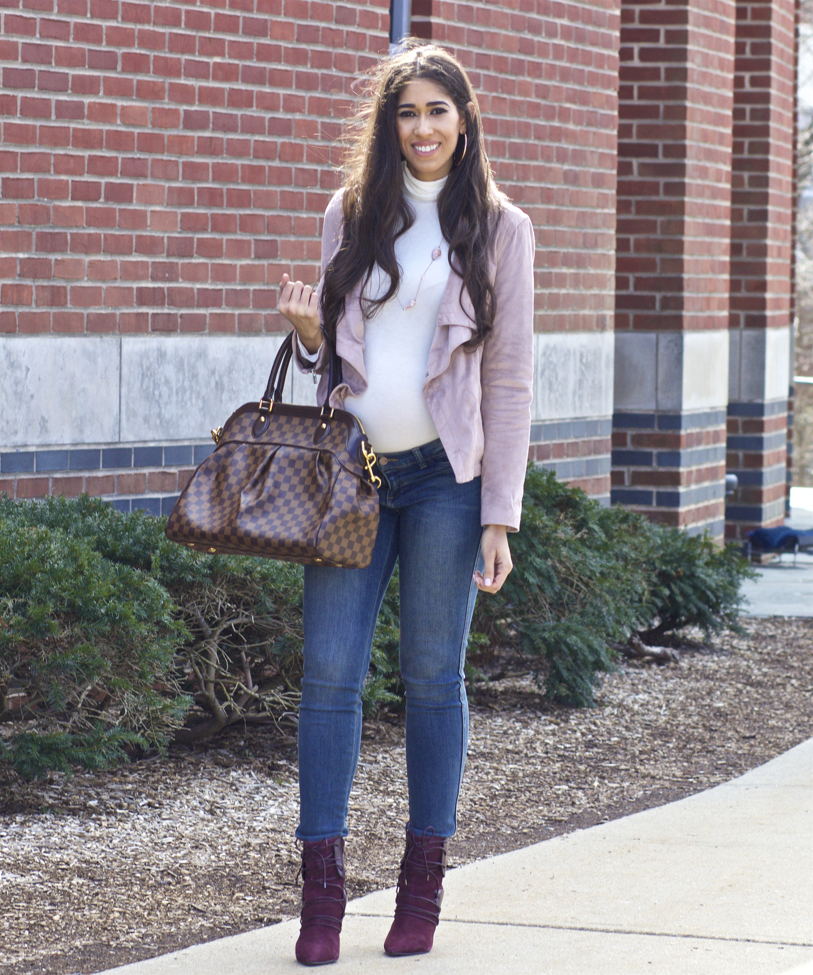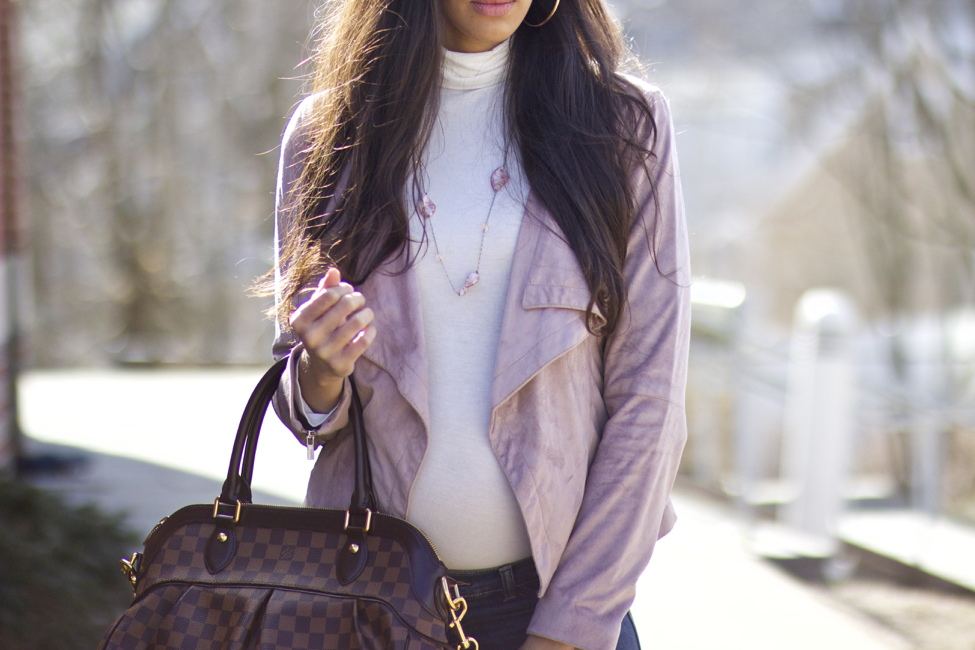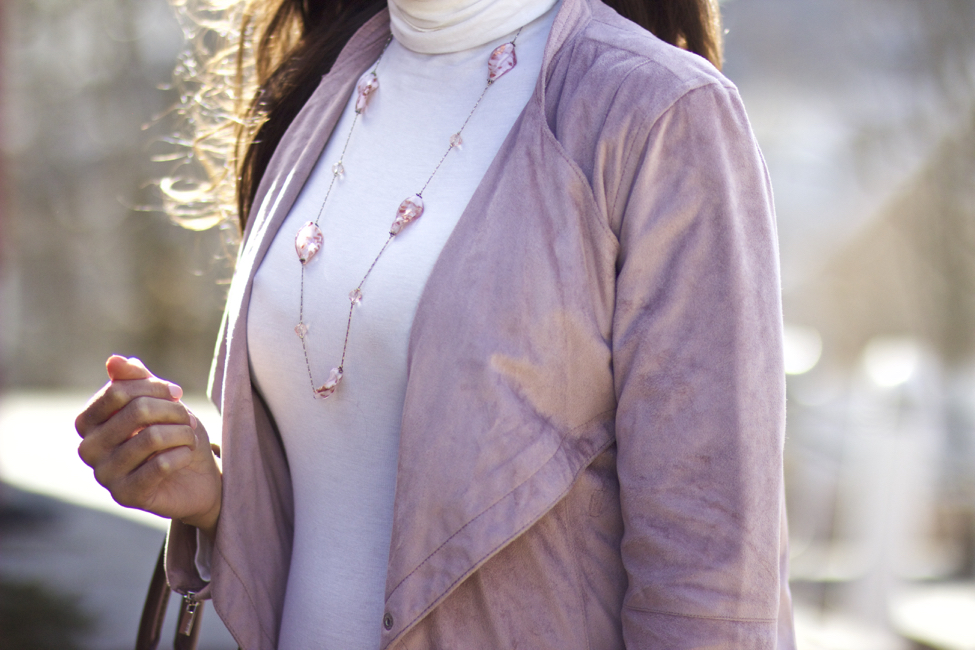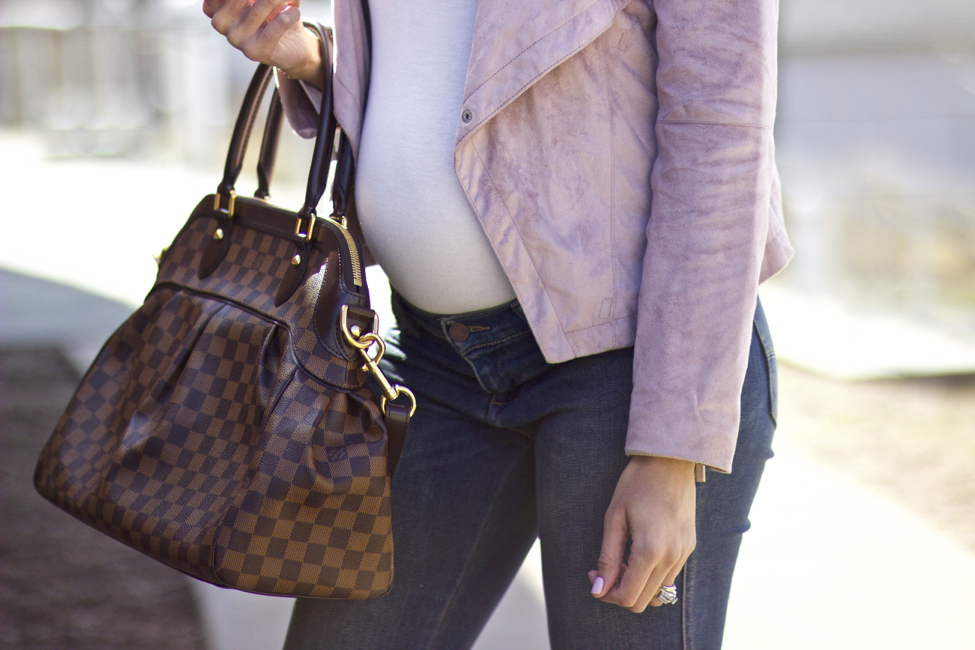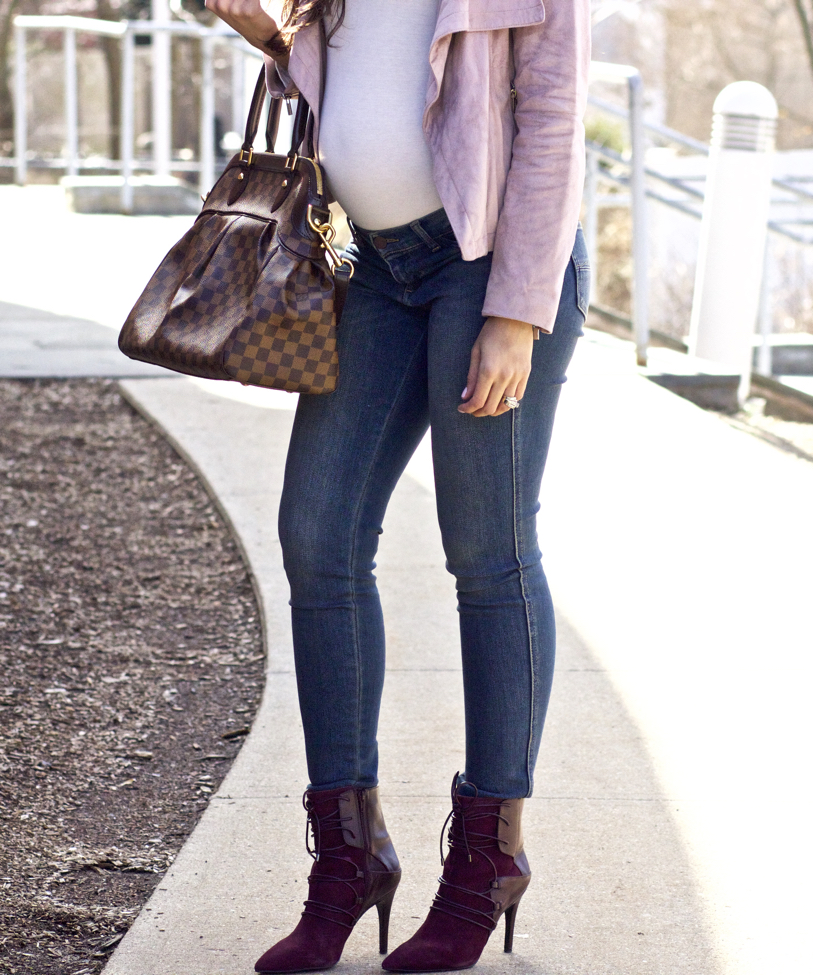 Jacket: Express (similar here) \\ Turtleneck \\ Jeans \\ Boots \\ Bag: Louis Vuitton
Happy Monday my sweet friends!
I hope you all had a wonderful weekend!
You guys, I think this is it, this is as far as I can go with wearing non-maternity jeans. I made it to 22 weeks with my favorite NY&Co style that've I've been raving about non stop because they truly impressed me with the amount of stretch they have. Since they still fit well overall, I'm thinking I'll just get the belly bands so I can still get some use. What's starting to bother me slightly is the button area under the belly. With the belly bands, I just won't be able to wear my tops tucked in anymore with them, which I love to do because it looks so chic and polished that way. If you happen to know of any great, affordable, comfy maternity jeans do let me know!
So, much like everyone else, I'm crushing on blush this season. I won't get too much into detail on it now, since I plan to discuss it more in tomorrow's blog post; if you're interested (which I hope you are ;) do come back tomorrow! As for now, I will say that I love this waterfall jacket. I loved it pre-pregnancy and love it just as much now. It' just so flattering for every body shape. Before, I would elaborate on it's flattering effects specifically for pear shapes or those with curvaceous hips, like myself. Now that my body is changing and my boobs are getting larger (lol), as well as my stomach, I've noticed that the waterfall cut looks just as good on and around those areas. It doesn't make them look any larger or smaller, it just flows so perfectly against the body, so I personally recommend it if you were ever doubtful. Plus, it adds nice movement and interest to an outfit, wouldn't you agree?
Speaking of physiological changes I've been experiencing lately or should I say challenges (haha), I can no longer put on boots when wearing jeans, no matter the stretch; Eddie has to help me put them on and we both laugh because it's just so funny! I'm still working out out regularly, 4-5 days a week. I've gotten most of my energy back as I mentioned in a previous post, which is awesome, so it's been easier to motivate myself to go. I've always hated doing cardio, but feel amazing afterwards, those endorphins really do make all the difference. To balance the weight gain to where my doctor wants me to be, I've now incorporated more into my routine and have cut back more on weight training, though I do so moderately. Overall, I'm feeling good. It really does feel amazing to have my energy back, I'm hoping it stays that way :)
Thanks so much for stopping by, my dear friends, and I hope you have a wonderful start to your week!

XO,