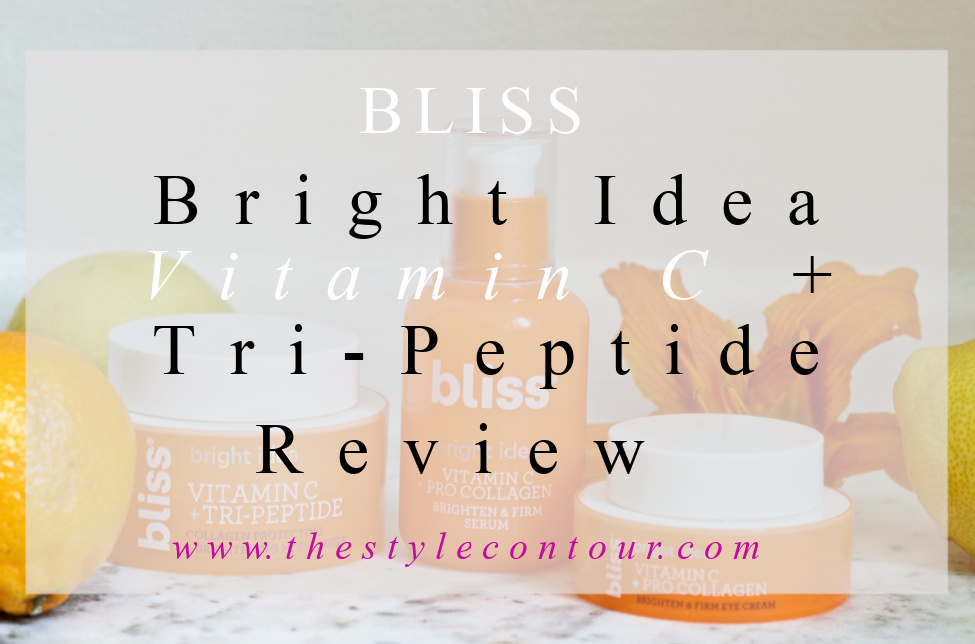 Happy Monday friends!
About a year ago, I was introduced to a drugstore brand, Bliss. They reached out to send me some products to sample after learning that I am predominately interested in clean skincare. They sent over some of their face masks and peels, which I had shared on Instagram Stories. Since then, they would send me products here and there. One of the most recent products I've received is from their Bright Idea Vitamin C + Tri-Peptide range, which consists of the three products. If you've been a reader for some time now, you'd know that I love skincare products that contain Vitamin C. I have blemish prone skin, along with redness around my nose area, so products that can help brighten and treat those concerns always interest me. Let's get started with the serum, which is the first product I tried out.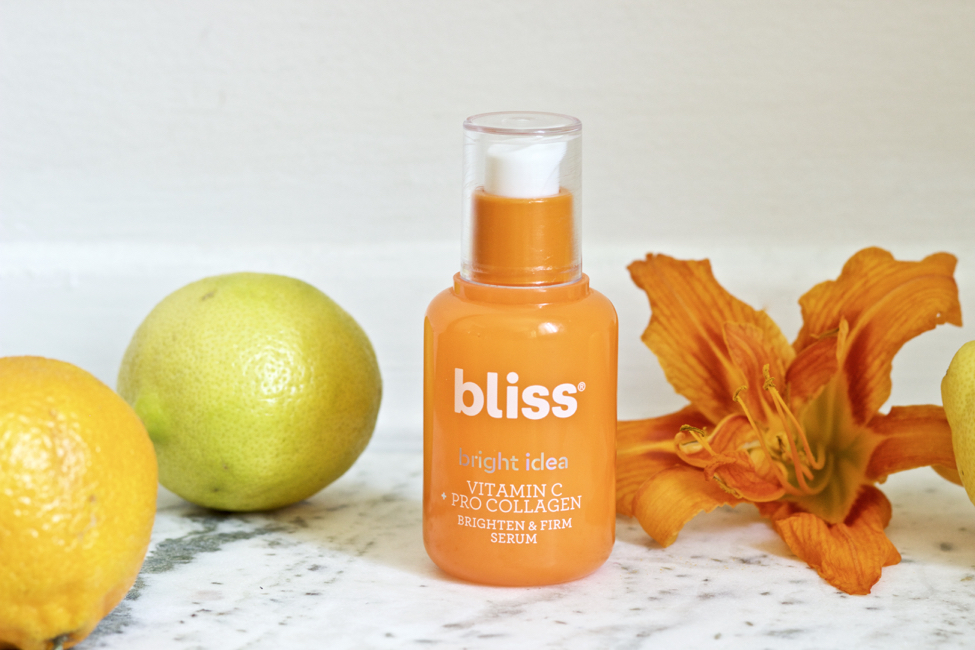 BRIGHT IDEA VITAMIN C TRI-PEPTIDE COLLAGEN PROTECTING & BRIGHTENING SERUM ($24.99)
This product claims to diminish the look of dark spots and visibly firm skin. I've been outside nearly every day and as a result, I've gotten pretty tan. When my skin gets darker and I get new blemishes, they tend to be even darker than they typically are and therefore take even longer to fade. I recently tried out a new sunscreen which didn't work for me, causing me to break out pretty bad all over my face. I got one really annoying pimple that I couldn't help but pick. I know, I know, we all know...picking is never good. Well, it of course left a mark. But, I noticed that it didn't stay around as long as it would've in the past. It took a couple of days for it to pretty much fade away. I do believe it's a result of this serum because I didn't try any new products during this time. I didn't begin using this serum during this time either. I had already been using it over the course about a month or so. Prior to that, I didn't really notice anything different or note worthy with my skin. That said, when it comes to the claim of it firming skin, I can't really say that I've noticed any improvement in that area, since my skin is firm.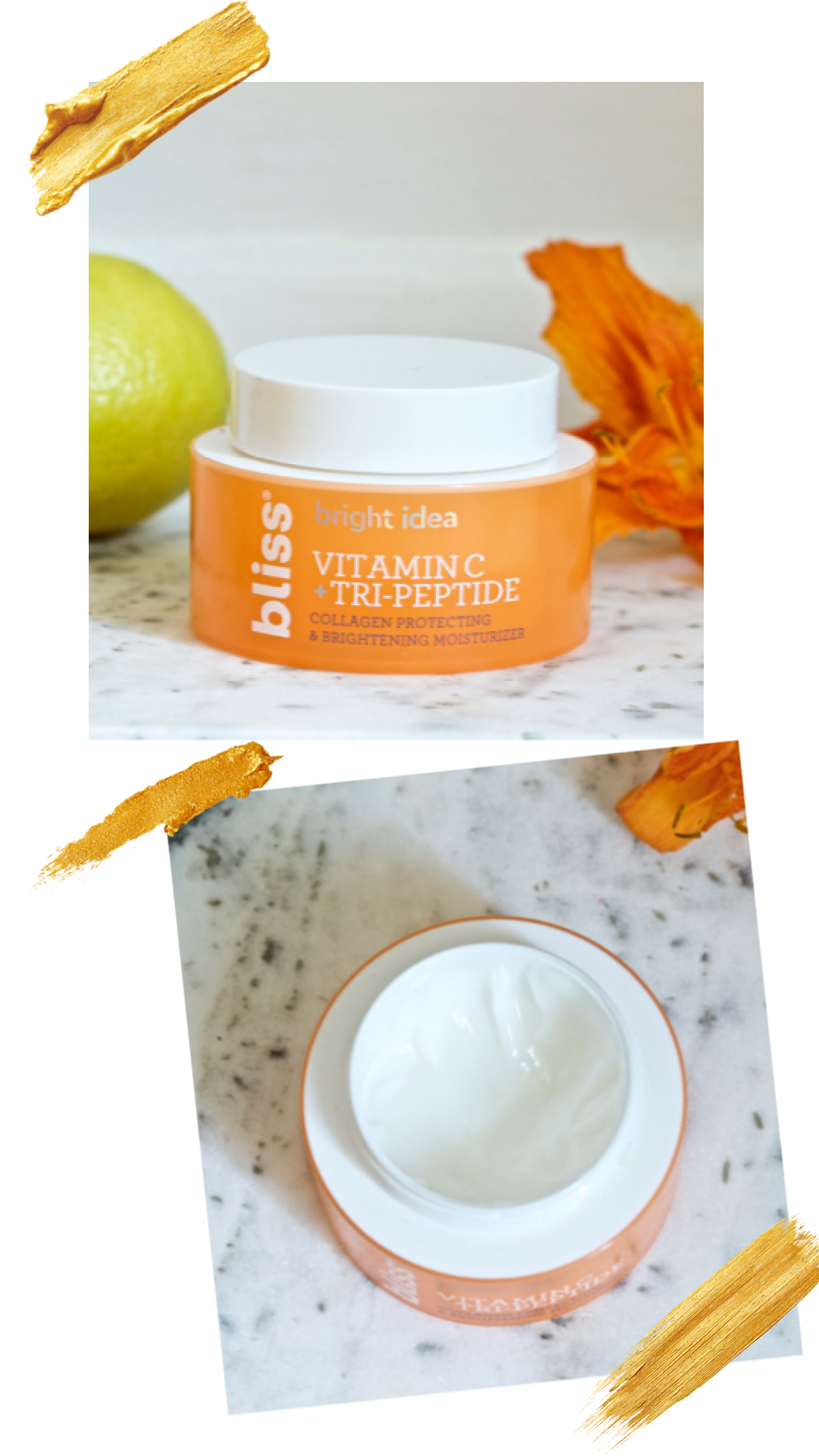 BRIGHT IDEA VITAMIN C+ TRI-PEPTIDE COLLAGEN PROTECTING & BRIGHTENING MOISTURIZER ($21.99)
This was the next product I tried out from the line. It claims to visibly boost skin's natural elasticity and hydrate. It's recommended to use morning and night and is formulated for all skin types, including highly sensitive. Upon opening the jar, I noticed that it looked very thick, which is something I tend to avoid in moisturizers I use during the day. You may remember that I tend to stick with my Biossance Probiotic moisturizer for this reason. I had finished up the night moisturizer I'd been using, so I decided to add this to my nighttime routine. I personally feel it's too thick to serve as a daytime moisturizer, especially when applying makeup or sunscreen on top. That said, I do like the way it feels, as it's quite thick to blend in, which is what I like in a nighttime moisturizer. I wake up with soft, smooth skin and I do notice a glow, which is also what it claims to do. I think this is a nice product to try out, especially for the price! As mentioned, it's pretty thick, so a little does go a long way.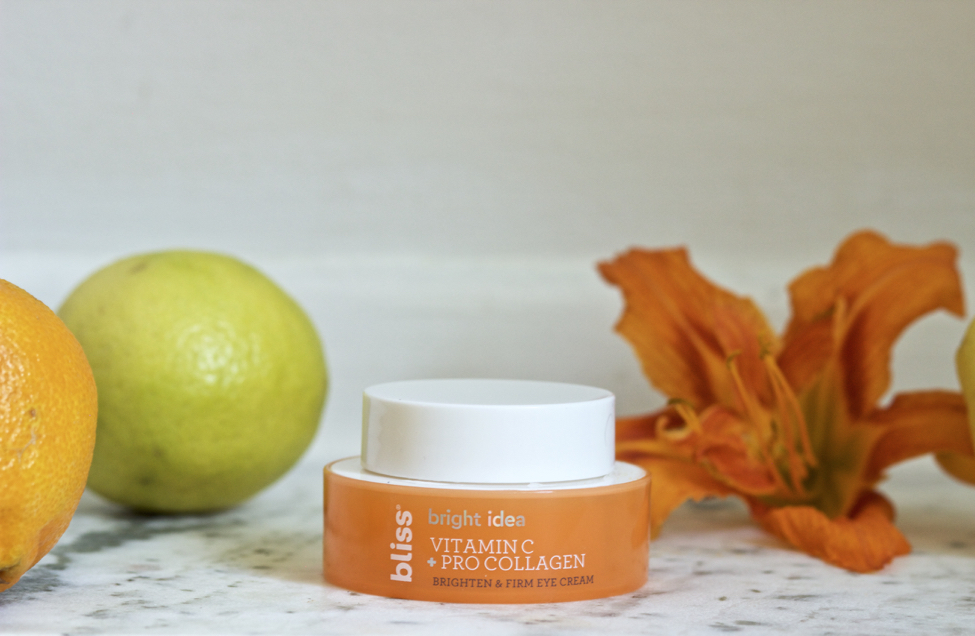 BRIGHT IDEA VITAMIN C + TRI-PEPTIDE COLLAGEN PROTECTING EYE CREAM ($21.99)
Though this is described as and looks like a cream formula, I'd describe it more as a gel. When I think of a cream formula, I think of rich, heavy, hydrating and thick. A little goes a long way with this product, too. It's very light and blends into the skin quite easily. Upon applying, it feels a bit sticky, but I'm personally not bothered by it because it's not uncomfortable. I really like the formula for a daytime because it's so light. For night, I like something more concentrated or even an oil. I've been using it for both day and night though. Aside from the way it feels on my skin, I can't testify on whether it brightens my under eyes, since I don't tend to experience any darkness around the eyes. I personally like to use eye creams and oils as a preventative step in my skincare routine. As you notice, it's priced the same as the moisturizer, yet it's nearly triple the size. Eye products do tend to be on the pricer side because generally speaking, you don't typically need to apply much product. That being said, I do think it's a good buy and worth trying out.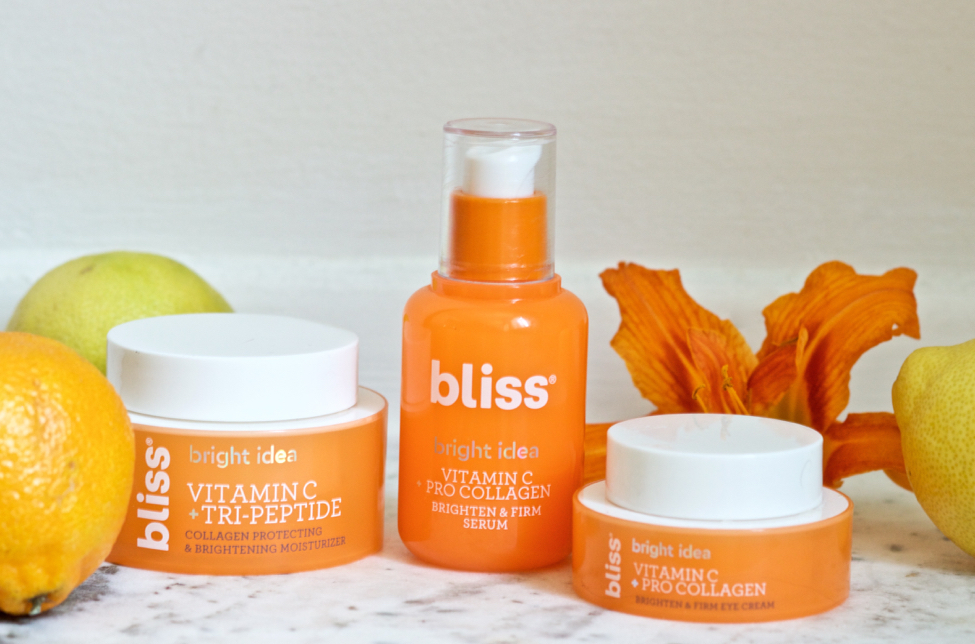 I hope you found this review helpful! I love when I discover drugstore brands and products that are clean and affordable. If you have yet to try out Bliss, I encourage you to check them out. If you're already familiar, do you have a favorite product from the brand?
Thanks for stopping by, my friends, and I hope you have a wonderful week ahead!
SHOP THE LINE HERE
---
---