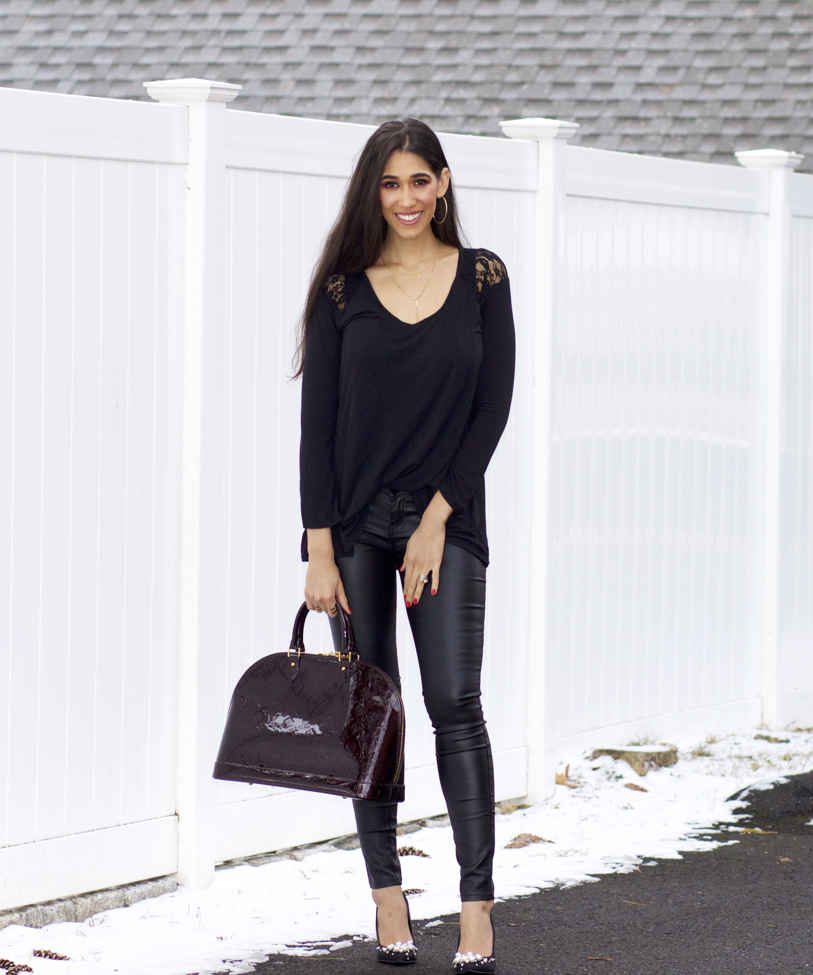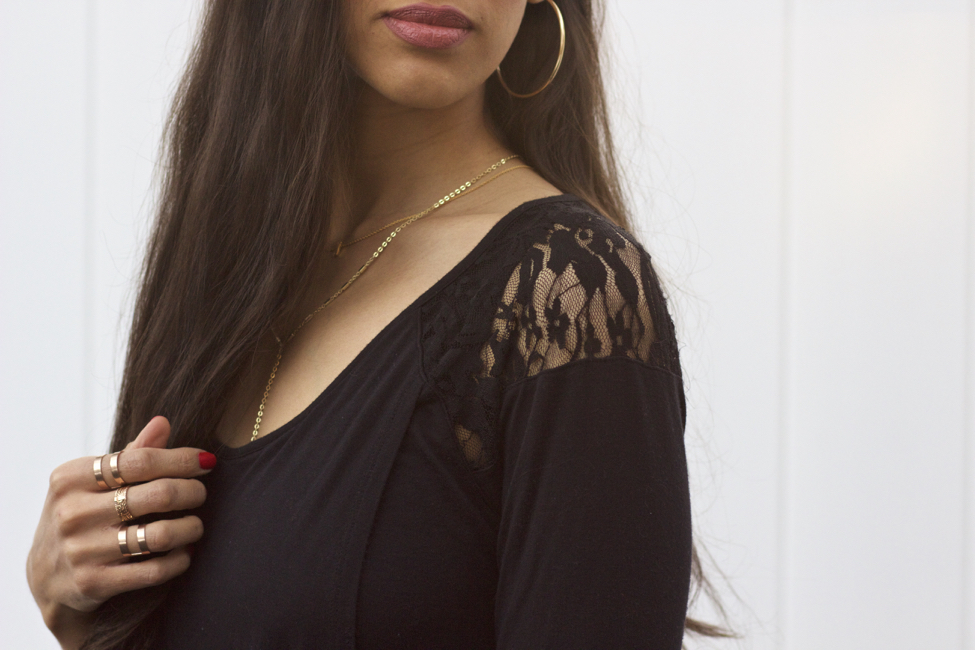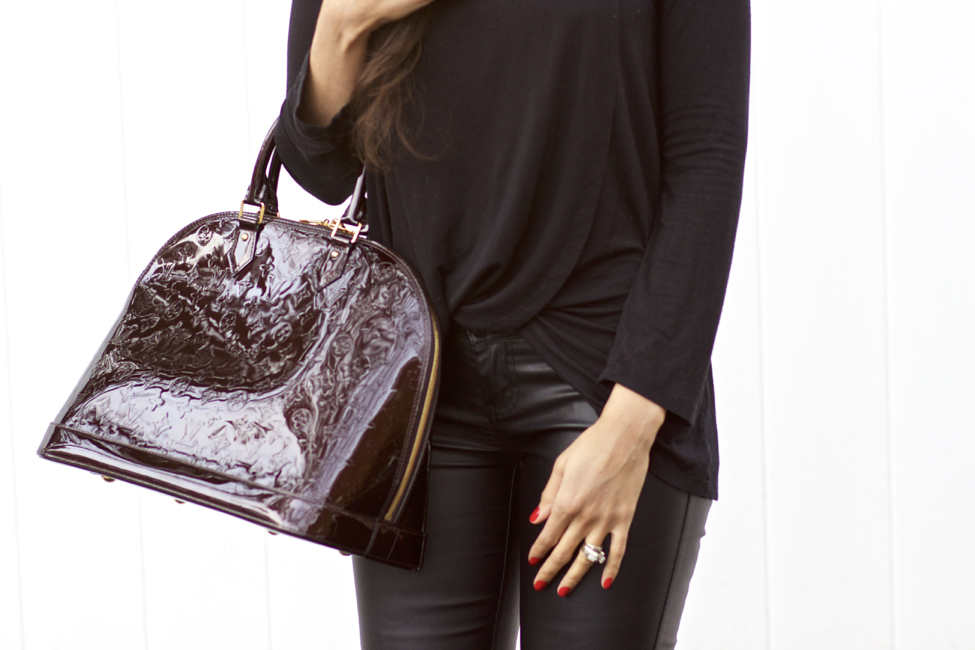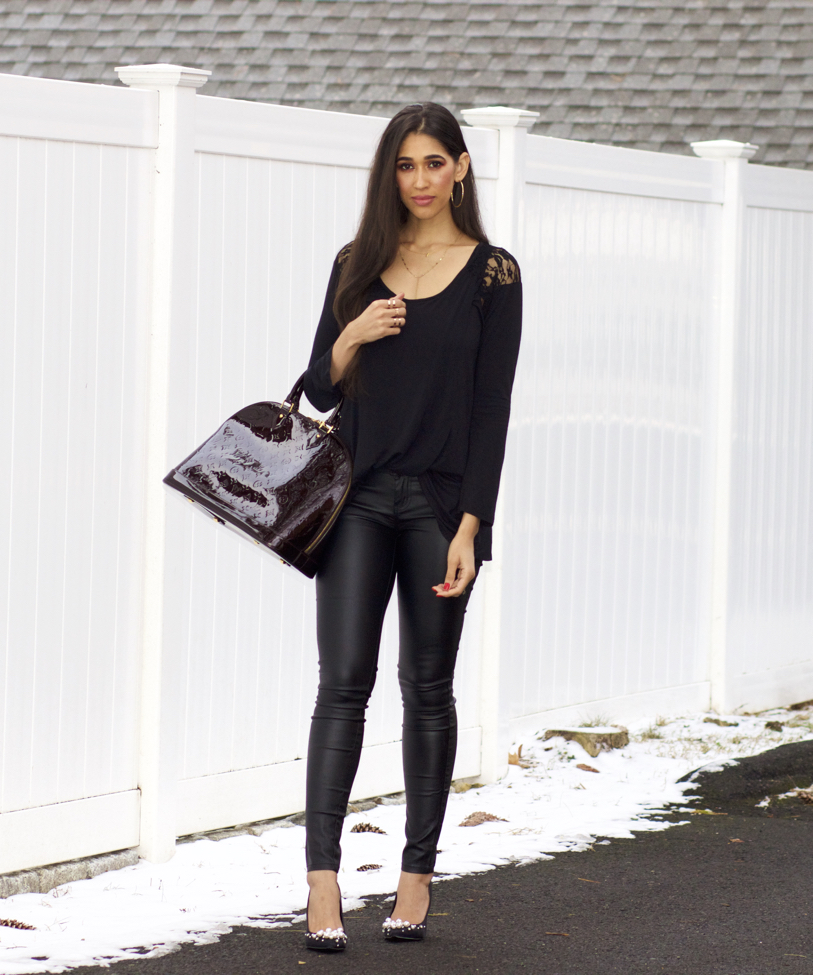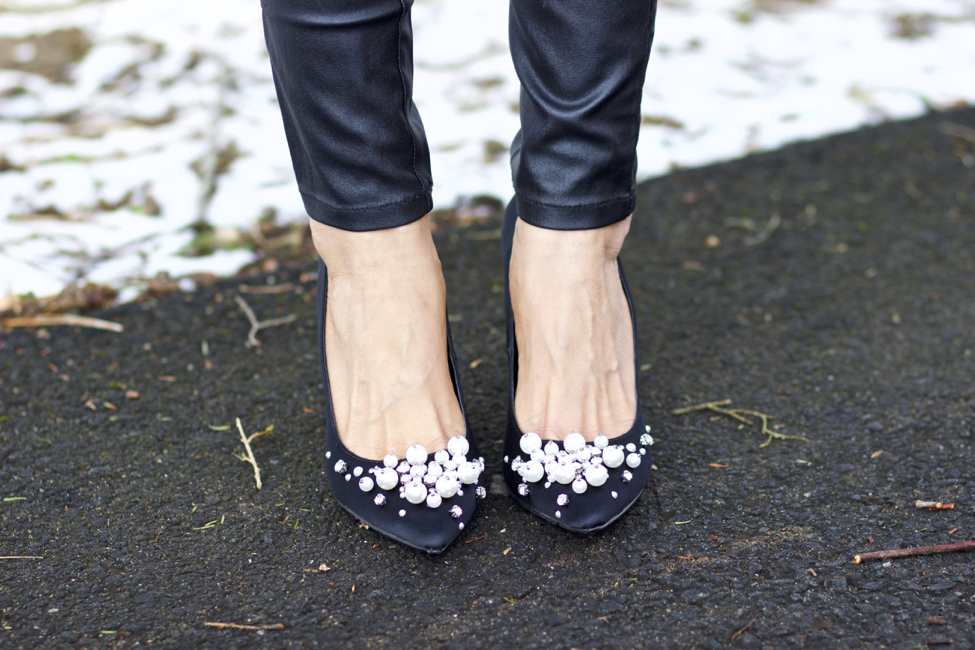 Top c/o | Coated Jeans: similar | Shoes: Similar | Bag: Louis Vuitton (get it preowned here)
---

---
Happy Monday my gorgeous friends!
I hope you all had a great weekend! As mentioned in my previous post last week, I have been working really hard on sleep training Aviah. It was real tough the first few days, but as I persisted in spite of all the crying, we've been making some huge improvements! We've decided to start the process of gradually, so I've been focusing on having her sleep in her crib during her daytime naps first. Prior to her napping in her crib, she'd nap in one of her swings we have set up in our living room. When she was a newborn, she'd be able to sleep for hours in it with no problem. Now, as she's gotten bigger and is more alert and attentive, any little noise wakes her, which has been causing her to get less sleep during the day. So, I figured it was time to transition her into her room. I mean, we did purchase a gorgeous crib for her, so she should be sleeping in it, right? Lol.
For those of you mamas who have tried or will attempt to try and sleep train your baby, my number one suggestion is to stick with it. Don't put it off for a later time or give in because your baby is crying. Look for ways to soothe him or her, based off of what you know comforts them and push through. I haven't mastered it 100%, but I'd say we're about 85% there, which I'm incredibly proud of...you have no idea, haha!
Speaking of mama related things, would you believe that this beautiful laced detail top I'm wearing is a nursing top? I came across Everly Grey on Instagram when I saw a fellow blogger who was expecting style one of their tops and it looked so beautiful (they also sell maternity clothing!). So, when they reached out to me to collaborate, I was so excited because I haven't had much luck in finding cute nursing tops and bras. I own one nursing bra, which I love, but the details on it make it a bit challenging to wear with certain tops. They were also kind enough to send me a set of their nursing bras which are incredibly comfy. I've been wearing them so much in the house, they feel much like pajamas. The only downside is that they don't provide ample support, since they aren't lined.
Getting back to the top, I fell in love with the lace details on the shoulder, which add a nice touch of sexy and chic, which are two things every mom, I'm sure, wants to feel. I styled it with a pair of coated leather jeans and pearl embellished pumps for a perfect holiday party outfit. I hope this goes to show that you can certainly create a festive outfit if you're nursing that's practical, discrete and stylish!
I have another top I'll be styling from them in these next upcoming weeks, which I hope you love as well!
Thanks so much for stopping by, my dear friends, and I hope you have the most amazing start to your week!
XO,