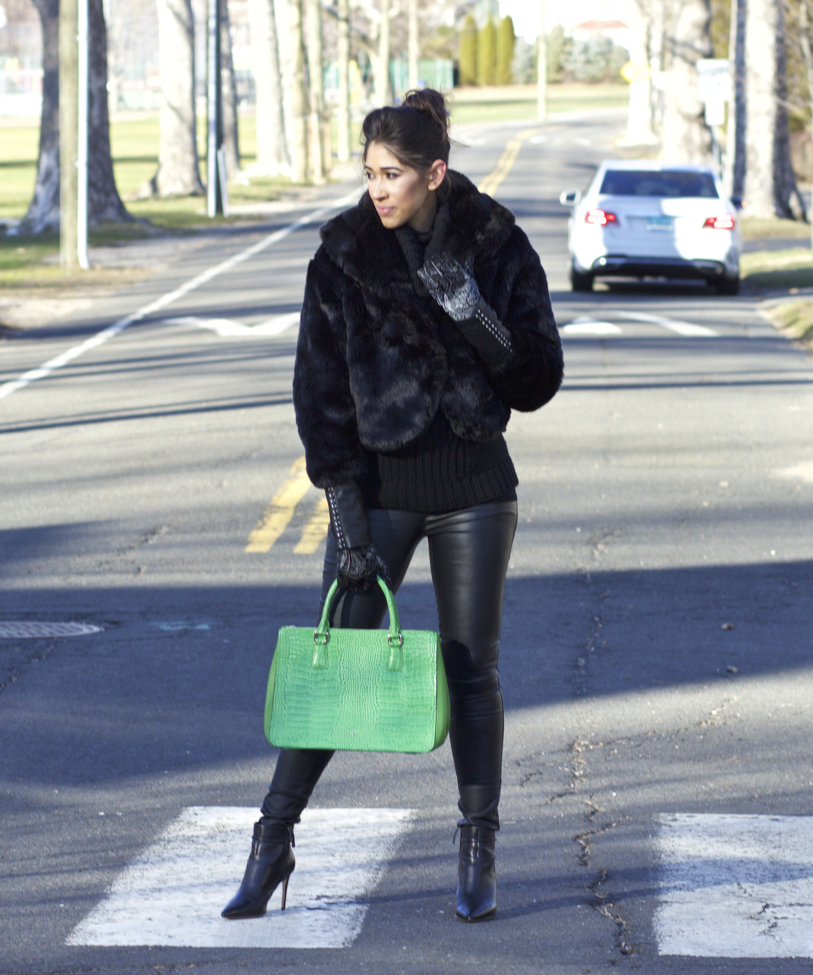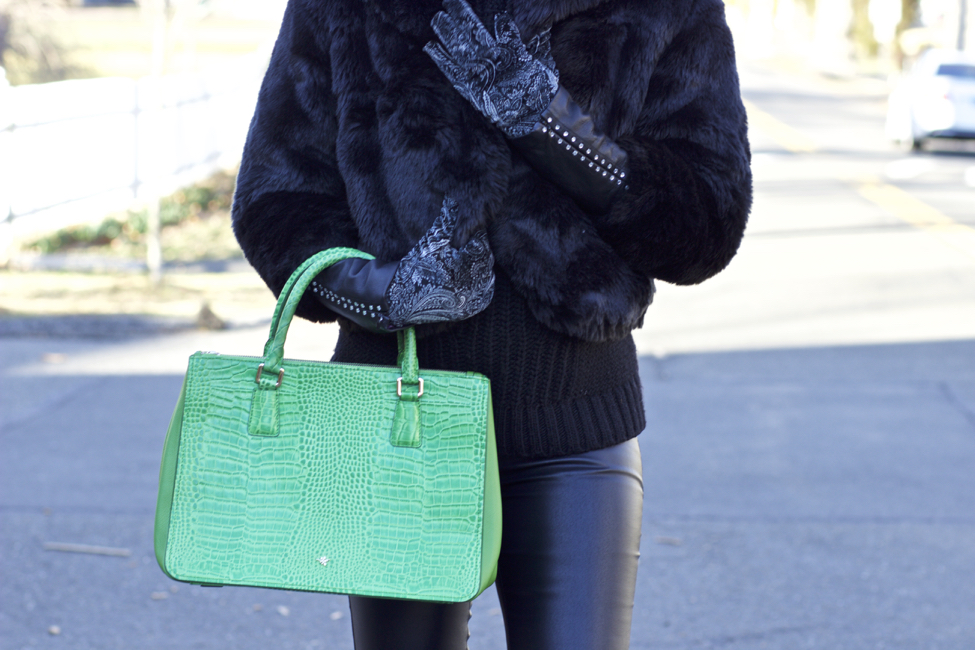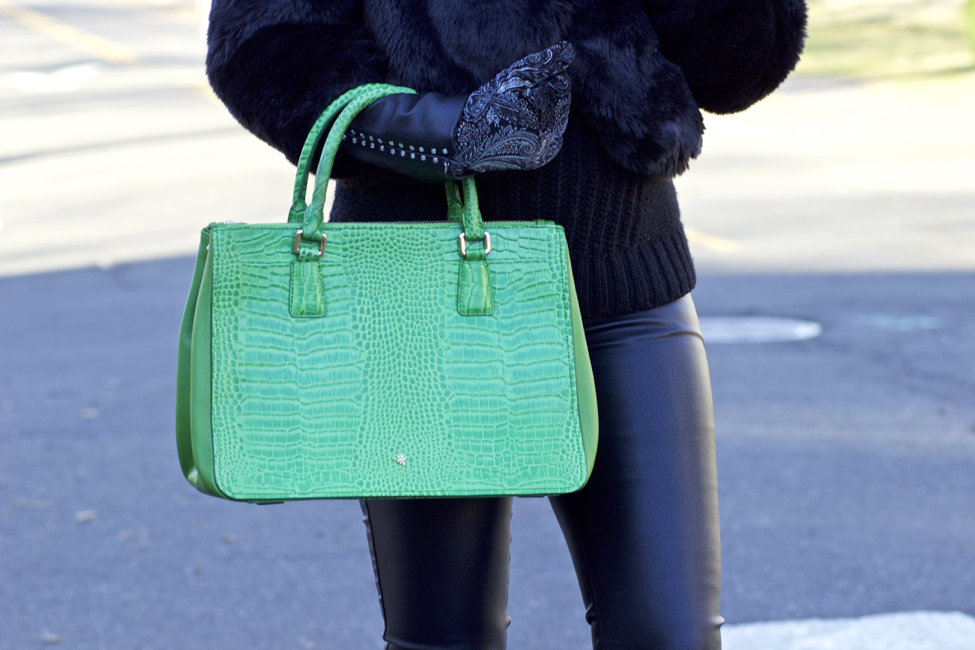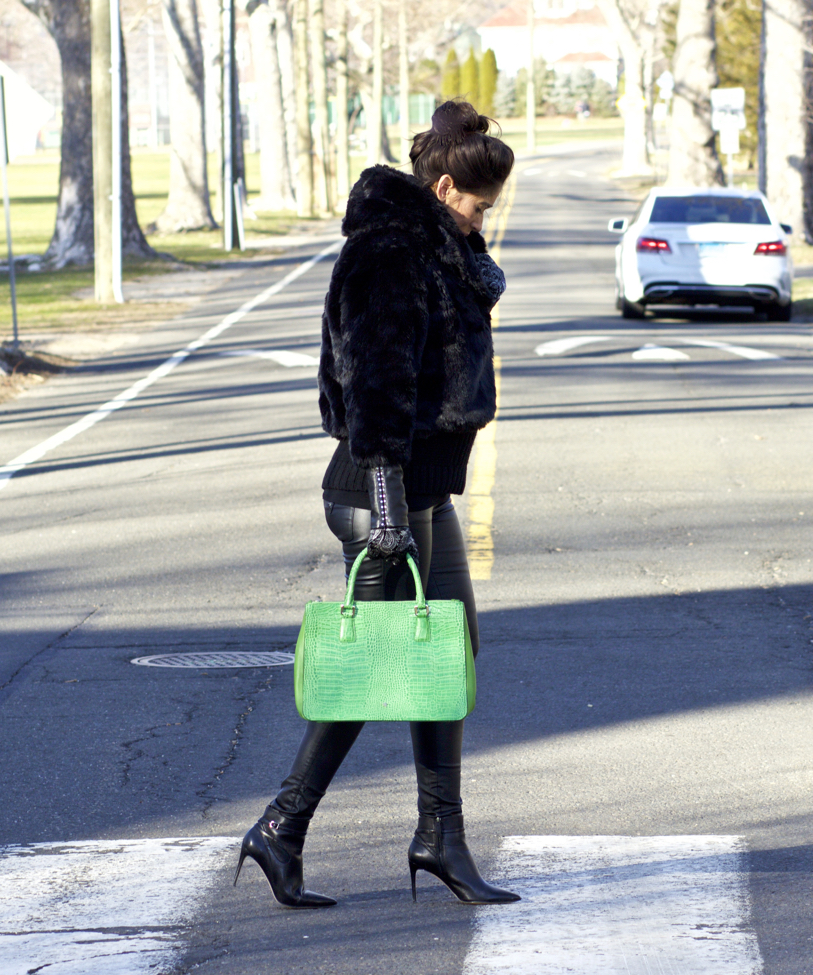 Coat: Similar | Sweater: Similar | Jeans: Similar | Boots: Similar | Bag:c/o Ilex London
A very Happy Friday my beautiful friends!
This week dragged on and by Wednesday, I was done, lol. So, I'm beyond ready for the weekend to say the least. Then again, when am I not?! Who isn't?! Well, despite the couple of spring-like days we've had this week, we're back at with the cold and possibility of snow. Yes, snow is in the forecast for today and I couldn't be more disappointed.
Though we haven't had much snow this winter (thankfully) the temps have been all over and the wind has been intense, making it so difficult to take photos. My camera, for some reason, has a really hard time focusing when it's windy. I don't know if it's that I'm just in need of a new camera or if a diffuser would help; if any of you happen to know what I can do to help with this, please do make suggestions!
Anyway, to keep my spring optimism going, I've added a splash of color with a green satchel. Green, specifically a citrine greenish shade (yellow-green) has been coined the official color of the year for 2017 by Pantone. I find when any color, regardless of the shade, has been announced as the color of the year, it tends to appear in many and all shades for that particular color, so don't feel limited, find a green you love and rock it, there truly is a shade for everyone.
I mentioned last week that I reached the end of being fully able to wear my favorite NY&Co jeans; I can no longer button them, ugh. I also mentioned on Monday that on a recent trip to Target, I was unable to find a pair of maternity jeans that fit, but I did find some belly bands, which were also suggested by a few of you; thank you so much!
I purchased two of them, one black and one nude and I've been able to continue to wear some of my favorite jeans, including the coated ones I'm wearing today as a result. I love that they have a silicone lining on the bottom, which ensures that your bottoms won't ride down and stay in place. You can also adjust the band itself, folding it down or pulling it higher up to cover your entire bump, it's all a matter of comfort and personal preference.
Thanks so much for stopping by, my dear friends, and I hope you have a wonderful weekend ahead!
XO,