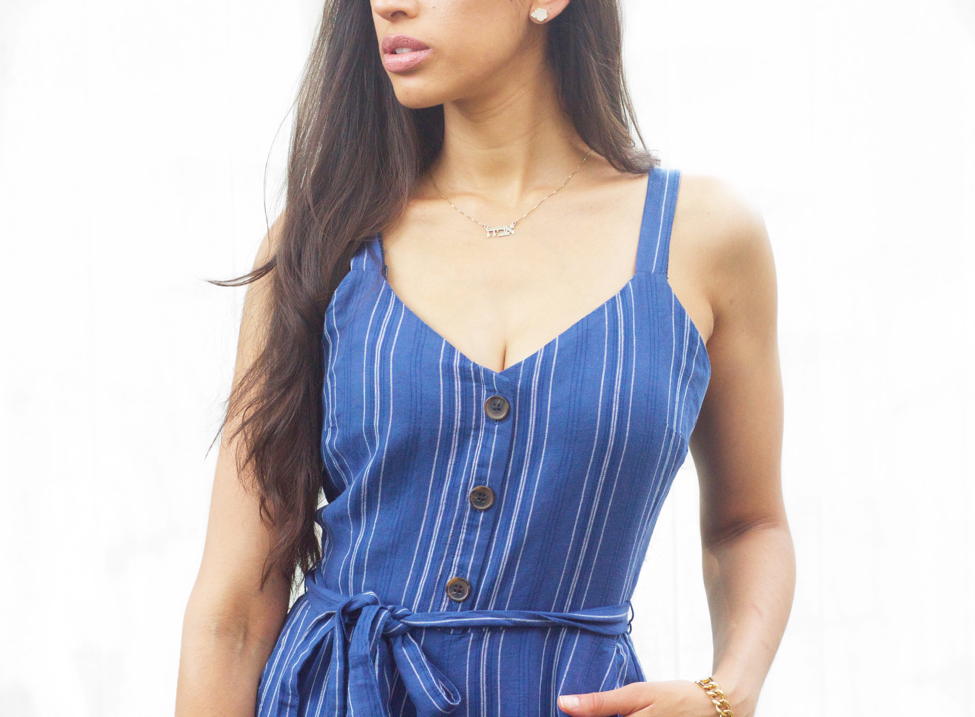 Happy Friday my beautiful friends!
I hope you all had a great week and are ready for some weekend fun or relaxation!
We are now in August, the hottest month of the year, which means that we need clothing that's going to be comfortable as they are chic and I have a super easy fix: linen and one pieces. Simple. Over the past couple of years, I've been creating somewhat of a collection of linen dresses and jumpsuits. It all started with one similarly striped linen jumpsuit I purchased at GAP. Since then, I've been adding as I go and you know what? I just realized as I'm typing this that all of my linen one pieces are from GAP! I'm not sponsored at all, though I wouldn't mind working with them because I love their pieces (clearly). The quality is so good and they always have great sales and promotions going on (like right now), which is when I usually buy.