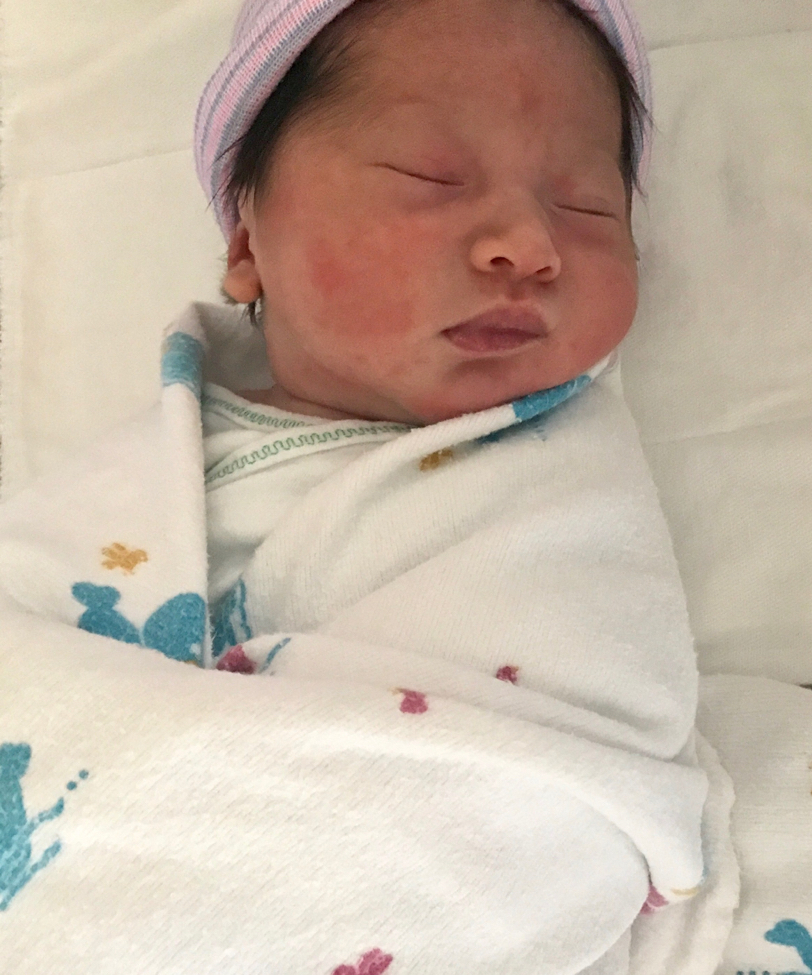 Happy Monday my dear friends!
It seems like forever since my last post, which was over a week ago and you can say a lot has happened since then, haha, like finally giving birth! I delivered on Sunday, July 2 at 9:06 pm on my 40th week to the day to a healthy baby girl, Aviah (pronounced Ah-vee-ah) Liora! Leading up to this day, which is the most amazing and beautiful day of my life, I had an intense weekend, here's how it went...
MY LABOR
On Friday, I was sent to the hospital, once again for high blood pressure. If you've been following along my pregnancy, then you'd know that I've been dealing with this for about half my pregnancy, which my doctor later explained it's a result of me being thin prior to pertinency and gaining the 26lbs I gained throughout the 9mths. After being sent home the same day, the following Saturday, I started spotting red. I, of course, freaked out and yelled to my mom, who was staying with me at the time, and we headed to the hospital. It was explained to us that this was a normal sign of the beginning stages of labor; I hadn't had any contractions up to this point, so to me this was odd. They, of course, sent me home.
Later that night, I was in excruciating pain, with contractions that felt nearly unbearable as the day and night progressed, so we headed back to the hospital. This time, it was somewhere around 10 pm. I was told that since my contractions weren't at least 2-3 minutes apart and I was only dilated 2cm that I can either go home and wait until my contractions were about 1 minute apart to come back or induce my labor; I chose to go home. Guess what? Yup, we went back to the hospital at around 8 am Sunday morning because I felt like I was dying! My contractions felt extremely sharp and were about 2 minutes apart. I couldn't even lay or sit down. Eddie and I moved from our bed upstairs to our living room downstairs in hopes of me getting a better sleep, which didn't happen. Could you imagine my emotions as I stared at him knocked out enjoying his sleep while I was in labor and sleep deprived, let's just say I wasn't happy, haha. When we headed back to the hospital that morning, I hadn't dilated since the night before (you deliver at 10cm). I was given the option, once again, to induce my labor and this time I agreed because I just couldn't go another day with those contractions. I had an amazing nurse who was heaven sent because she had patience that only an angel could have because I'm not going to lie, I was a bit of a drama queen, lol. With that, I made her laugh her entire shift because apparently the comments and suggestions I was making were comical according to my family, who were in the room with me the entire time.
MY DELIVERY
My labor lasted at total of 15hrs. Yup, 15 excruciating hours that were all so worth it. For my first 6hrs at the hospital, I toughed it out and dealt with the pain as best as I could because my birth plan was to go all natural (no epidural and vaginal delivery). The more I dilated, the more I just couldn't take no matter the exercises I did to help with the pain, so I went with the epidural. When it finally kicked in, I felt so relaxed and was surprised when the nurse came in an said, "okay, we're having a baby!" I was like, "what? how?" as if that wasn't the reason I was in the hospital to begin with, lol. 20 minutes later, I gave birth to Aviah Liora and from that moment on my life changed forever.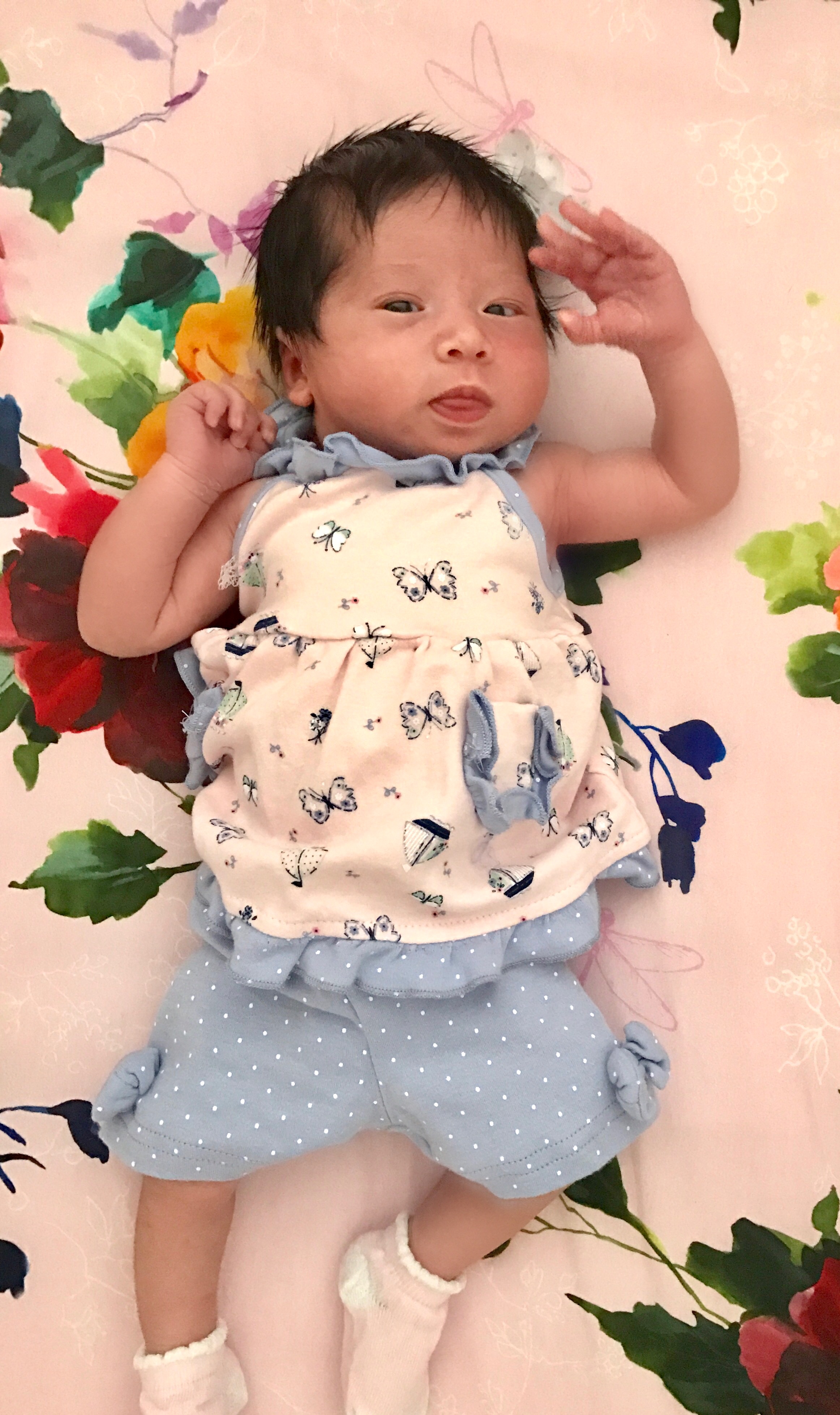 I've heard many mothers say that all the pain that comes along with labor and delivery all vanishes after you lay eyes on your child and to be honest, I never really considered it true. I felt it was a bit of cliché, until I experienced that moment myself. The moment they laid her on my chest, my world transformed. From that moment on, my priorities sifted and to see Eddie by my side and share this moment of welcoming our daughter into the world is something that's so unexplainable. I've never gone a week of not blogging or sharing on social media. Her very existence is teaching me to slow down and keep things in perspective and so, I enjoyed every single minute and second of last week getting familiar with my new life as a mom, which I absolutely adore even though I'm changing diapers every other second and I'm also breast feeding, so I hardly sleep, since she eats every 2-3hrs around the clock, but again, it's so worth it.
I want to thank all of you who've reached out to me personally to check in and see how I was doing, since I didn't announce I had given birth until a few days later, it mean more to me than you'd ever know. Thank you to those of you who've been leaving me comments both here and Instagram wishing me and my pregnancy well, it really touched me.
As of now, I'll continue to post Monday, Wednesday, and Fridays until I form a set schedule that will allow me more time to create more content. In the meantime, I'll be doing my best to catch up on comments in a timely matter; I appreciate your understanding and patience in advance.
Thanks so much for stopping by, my dear friends; I hope you have a wonderful week ahead!
XO,