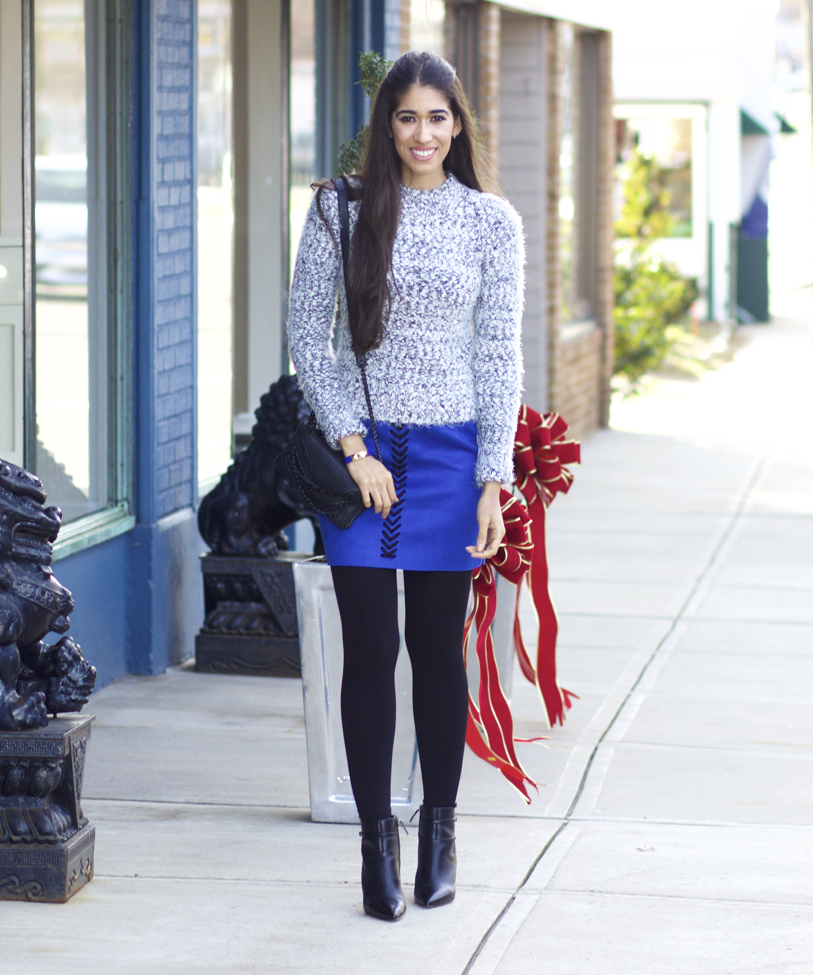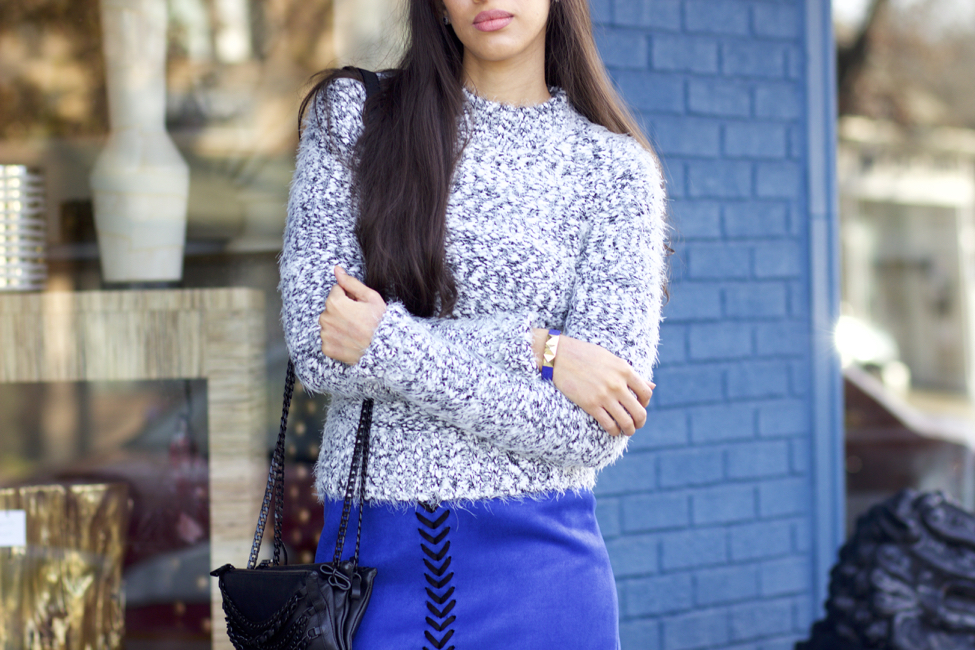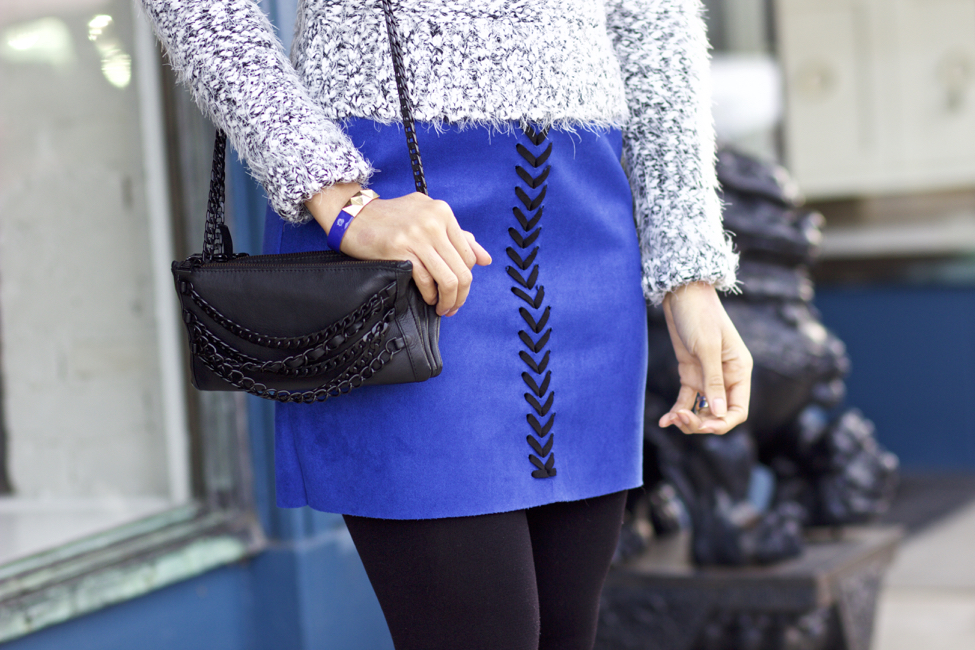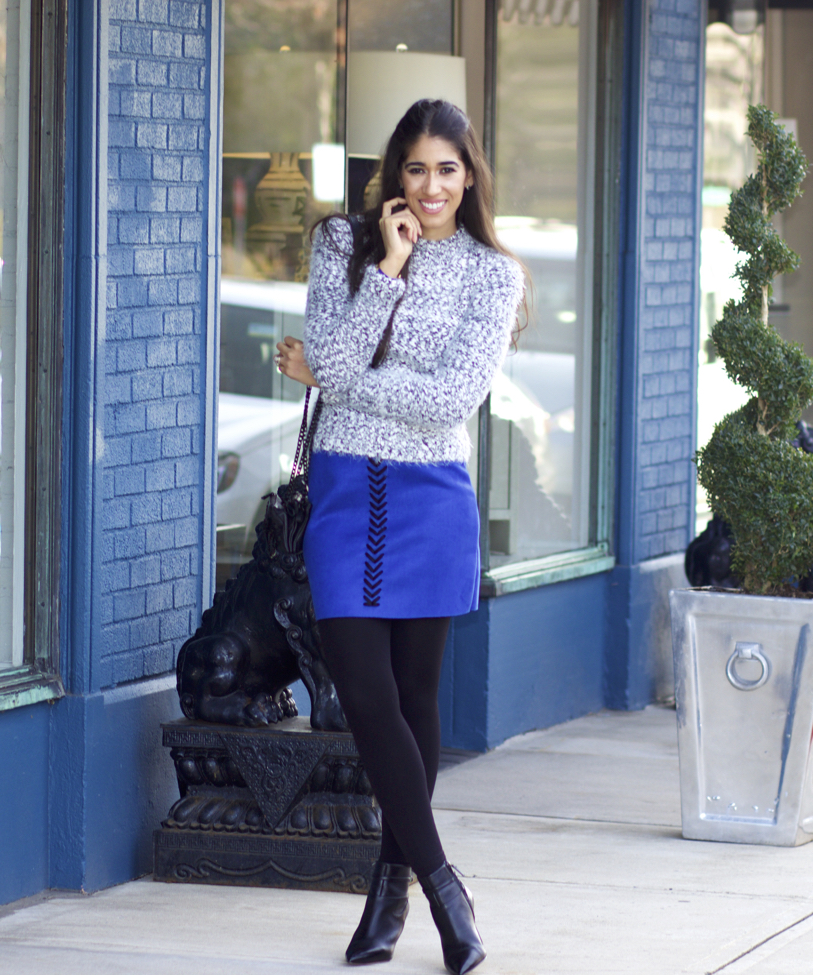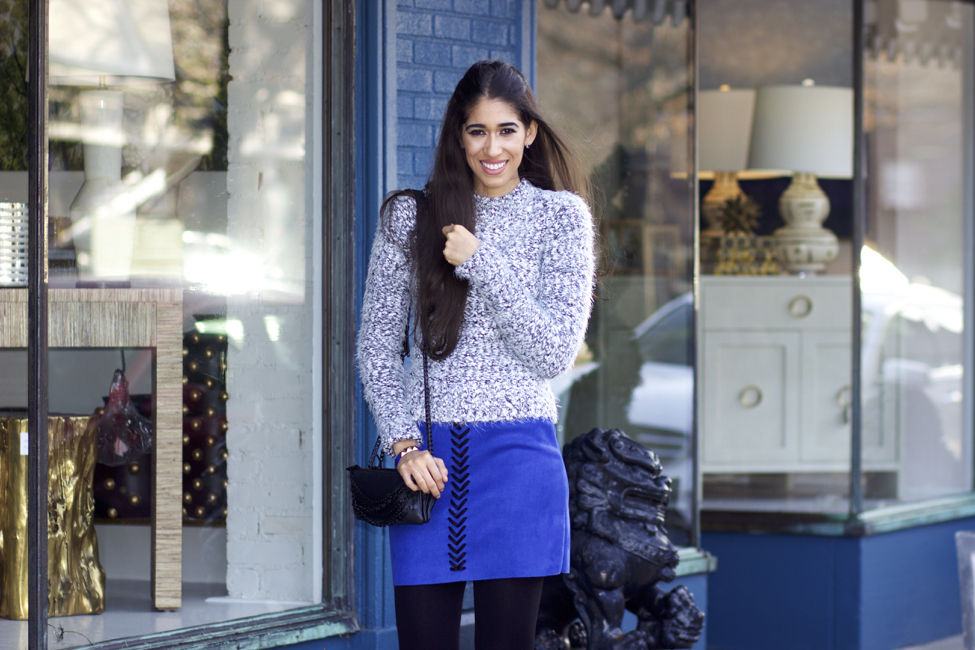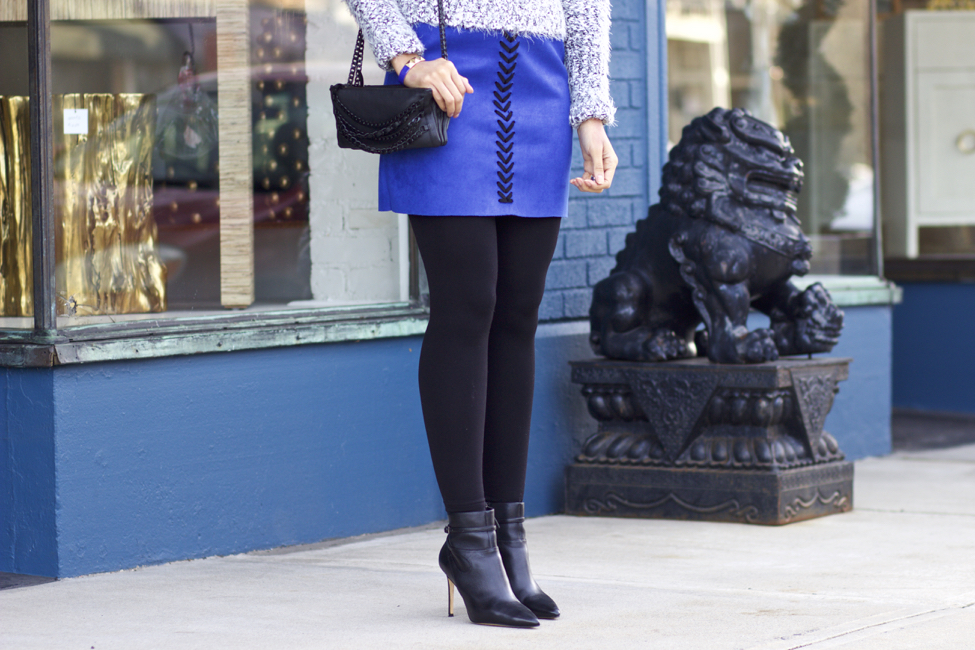 :OUTFIT DETAILS:
---
Sweater: Search for Sanity (ON SALE HERE) // Skirt: Missguided (similar ON SALE HERE) // Tights: c/o Berkshire (HERE) // Purse: Ash (grey color HERE) // Boots: Nine West (ON SALE HERE)

---
Happy Monday, my sweet friends!
How was your weekend?!
We finally shopped for our Christmas decorations. We had to basically get everything new because as you know, we moved this past August and in our former place, our living room was sooo small, that we weren't able to decorate much, unfortunately. We also had to buy another artificial tree because the last one we had Judah (my cat, did you see my IG story of him?) would jump into it and just chill in between the branches and it eventually ended up looking like the The Leaning Tower of Pisa, so we had to get rid of it. We had plans of getting a real tree this year, but after doing some research and learned how they can potentially be poisonous to cats, we're deciding to give the artificial another try; I'll have to try and train him not to jump into it this year; hopefully he decides to listen to me #SiameseCatOwnerProblems.
Anyway, we've got the right kind of Monday blues going on today! Mondays can be are hard for most of us because well, who doesn't want an extra day off in between Sunday and Monday, am I right!? To brighten the mood, I love to opt for brighter colors; I also try and wear them on rainy, gloomy days. Colors can have such a positive affect on our emotions and can make the start of a new week that much easier.
I'm working with a blue suede mini skirt and what I've found that helps to make them work in the office or when you want to draw attention away from the shortness, is to wear opaque tights with it paired with matching shoes, in this case, black on black. They make the legs appear long and lean, while adding a more elegant touch to counteract the short length, making it more appropriate in conservative settings. This is also a super flattering option for all my petite friends or those who have longer torsos and would like to make the legs appear longer, not only because of the black on black, but also because we're working with a mini.
What did YOU do this weekend? What are some ways YOU mentally prep yourself for tackling on a new week?
I hope you like the outfit and feel inspired to recreate it on yourselves, I feel it's one that's flattering for everyBODY and cobalt looks great on every skin tone, so bold and beautiful!
Thanks so much for stopping by, my dear friends, and I hope your week is as amazing as YOU!
XO,