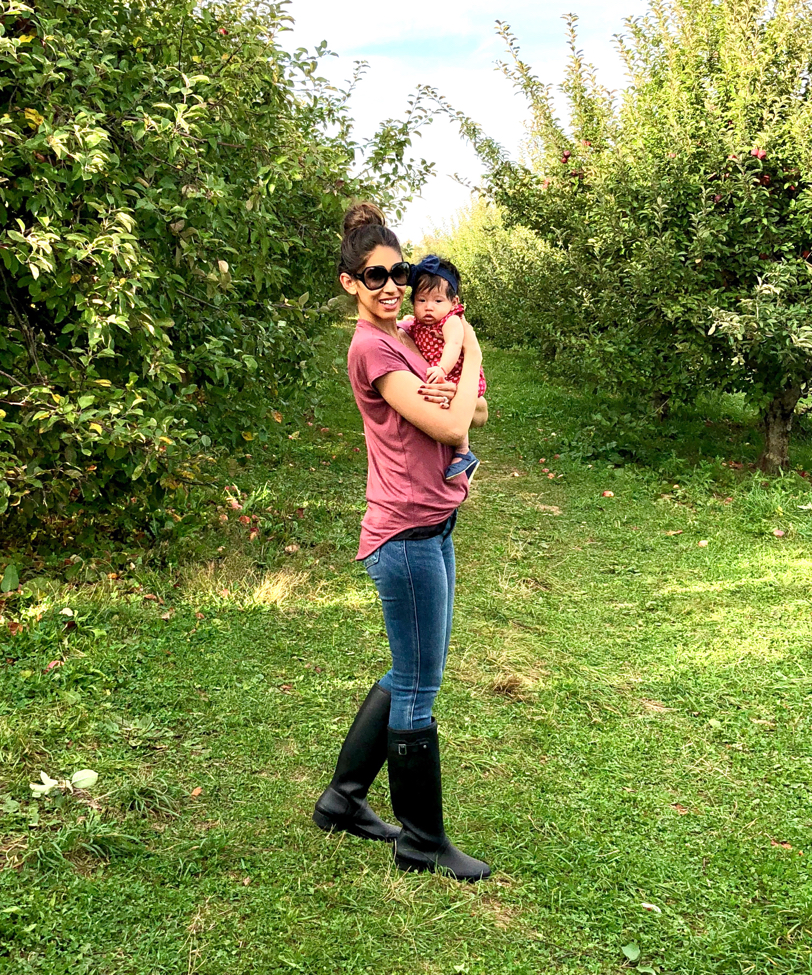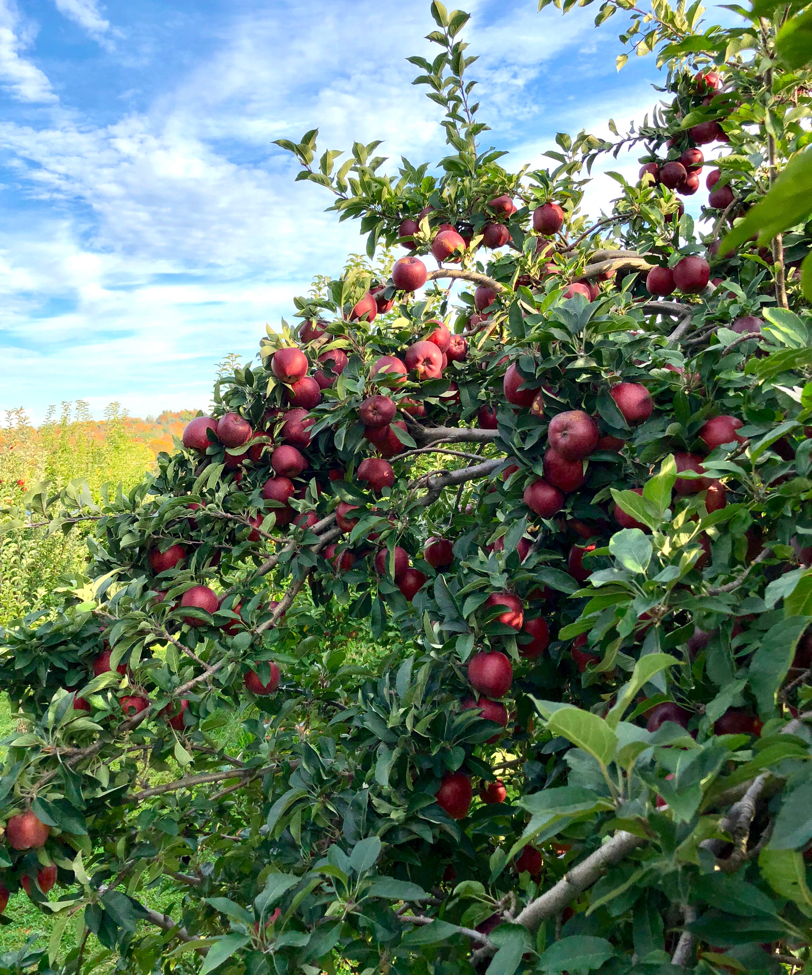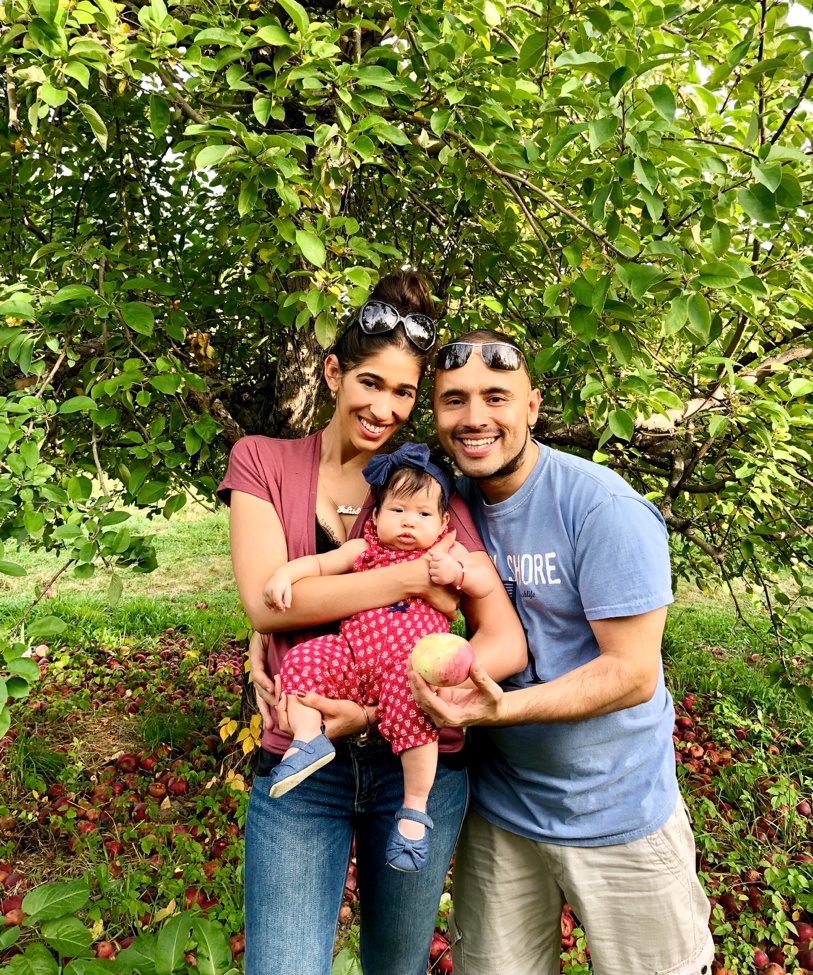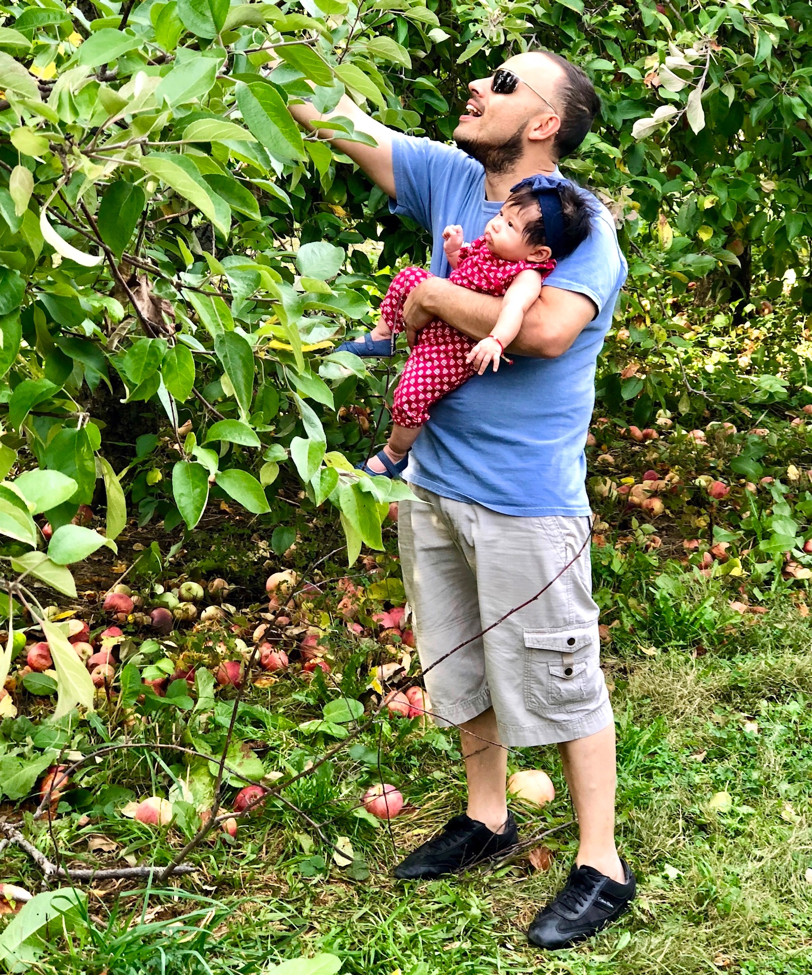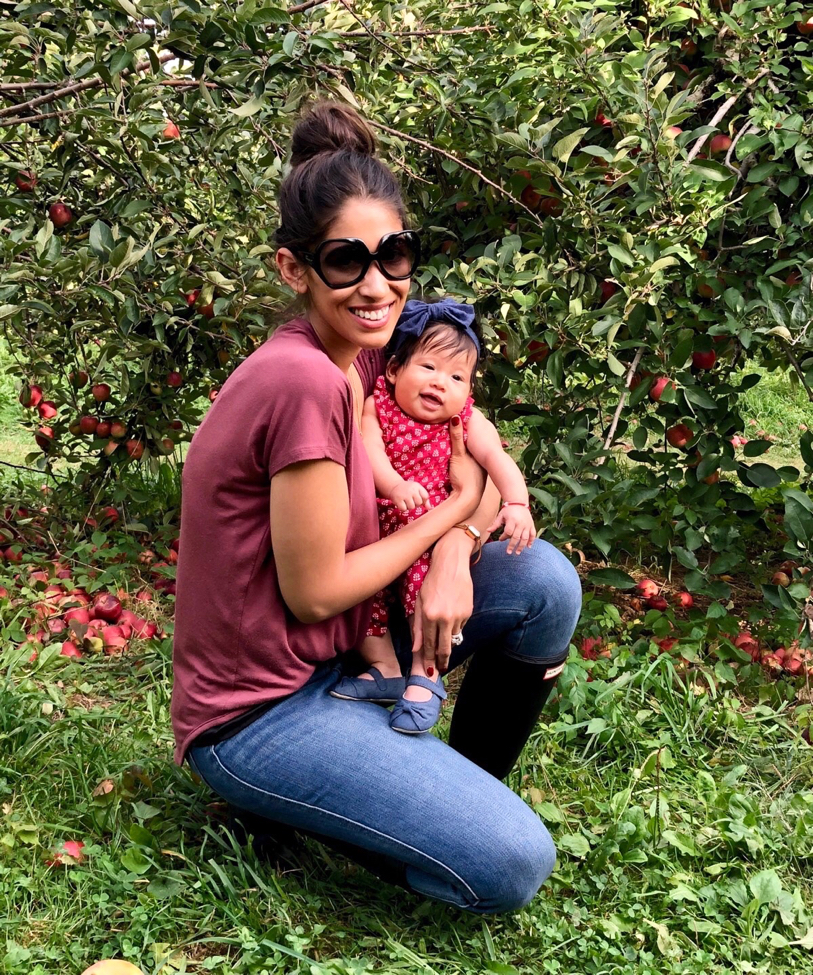 My Outfit: Tee | Cami | Jeans | Boots | Sunglasses (similar) // Aviah's Outfit: Jumpusit
---

---
Happy Monday my dear friends!
How was your weekend?! Yesterday, we went apple picking for the first time as a family. I haven't been since I was a little girl on school trip and Eddie's never been at all! It was so nice to experience it together, especially with Aviah! She loves being outdoors in and around nature, so she enjoyed looking at all the trees filled with apples! Even though she most likely had no idea what was going on (lol) I still like to stimulate her with changes of scenery and engage all her scenes to enhance her sensory development.
We got to the farm a little later than I had hoped for, so we didn't get a chance to do all the activities they have, such as pumpkin picking and the hay ride, which is fine, it gives us a reason to come back again in the upcoming weeks. If you live in the lower NY area, it's such a great farm and the price isn't bad at all for the bag. You pay $25 for a reasonably large bag you can stuff to the top with apples. We picked so many apples, I have to try and figure out what to do with all of them; if you know of any delicious recipes that have to do with apples, feel free to link them below in the comment's!
Oh, and I'm guessing they're organic because I didn't have an allergic reaction to them. When it comes to nearly every kind of fruit, if it's not organic, my throat gets itchy, I get hives all over my lips, and my lips swell. It was a chance I took, but it worked in my favor, lol.
If you've never been apple or pumpkin picking and are planning to go this season, I'd suggest you wear comfortable clothes, like jeans that have a great stretch to them (or leggings) as well as a pair of rain or durable boots because the roads are often filled with rocks and the farm will most likely be very bumpy, filled with dirt (duh) and you'll be getting dirty picking your fruit. As you can see, I wore my Hunter's and I dressed up my plain tee (I have it in 5 colors total) with a lace cami. Now, can we talk about Aviah's adorable jumpsuit?! I can't even handle! You can't really tell, but the print kind of looks like wheat and it's red, so it was the perfect outfit for her! I got it from Carter's, which has become one of my favorite stores to shop for her clothes, the pieces are just too cute! I recently got these velvet leggings (in both colors) for the holiday season, too cute!
What are some of YOUR favorite fall traditions?
Thanks so much for stopping by and I hope you have the most amazing week ahead, my dear friends!
XO,